Connecting Your Online & Offline Marketing Efforts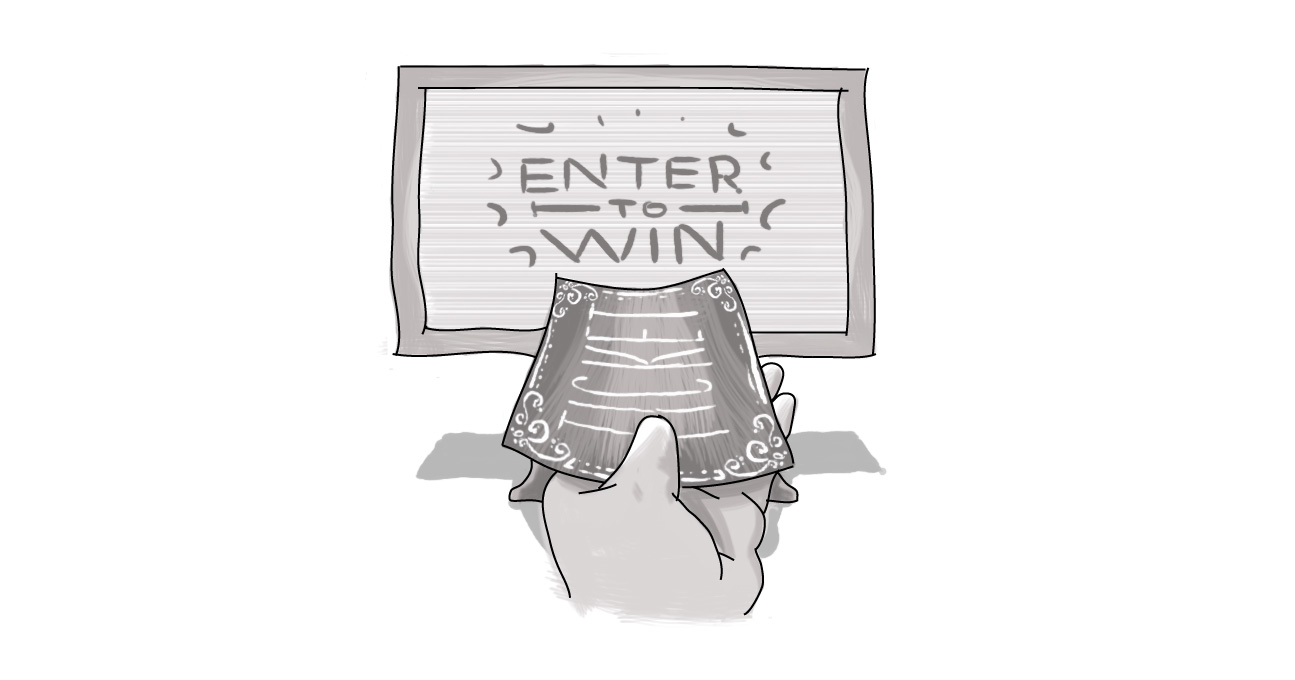 Social Media has given businesses new ways to openly engage with today's connected consumer and plenty of businesses are beginning to understand and embrace these concepts.
But few businesses are utilizing these efforts to connect an existing gap of their online marketing and in-person marketing (at least in these parts).
So rather than seeing social networks as a separate entity from what your business is doing for in-store or physical marketing, why not combine them!  There are numerous ways to do this and please don't look at me like I have a third eye when I suggest to you that the goal of the web for your businesses should be to have customers use it to get off it!
Wondering how this can work for your business? Well, let me walk you through an example.  I'll use Fourquare but remember, this specific idea or platform may not be the best fit for your business.
Have a Foursquare Photo Contest
A photo contest where you give your customers a chance to win a "gift card" if they take a photo of your "product" and upload it to Foursquare once they have checked into your location.
So - you like it, you get it, you're sold and ready to start!? Not so fast.  There are a few things you should do to plan.  I'll outline a mock contest with the key elements you need to cover before you start:
Set Goals (What do you want to happen)
Create excitement with your customers who are passionate about showing off their Foursquare skills as they compete to win
Create engagement - both online and offline
Increase revenue
Increase the foot traffic at your location(s)
How You'll Do It (What do you need to do)
Create an online banner
Set up your special/deal on Foursquare
Create in-store awareness displays (window cling , counter displays, posters etc.)
Make a Plan (Know what needs to happen)
Pick a time frame for your contest (I would say 1 month is a good starting point)
Set The Requirements - Entrants must check-in to (insert your business's name) on Foursquare at your location(s), take a photograph of your "product" (you can pick a specific product here), and post the photograph on Foursquare. Determine the number of winners, and choose the prize (eg. 3 winners to receive free $50 gift cards)
Determine Some Desired Outcomes (What you want to see)
New customers that month
A set of photos showing your product on your Foursquare page
Increase number of Check-ins
Drive existing customers through the doors who were eager to enter the contest
Photos and buzz about the contest from existing customers should encourage their followers (Twitter & Facebook) to go to your location(s) and join the contest
So if you're serious about staying ahead of your competition, look for ways to build consumer engagement both on and offline. All the tools are out there, you just need to implement and deliver dynamic experiences for your business that leave a lasting impression on your customer and you'll be sure to stand out from the competition.