Media Release: IAC Award For Best Consumer Goods Website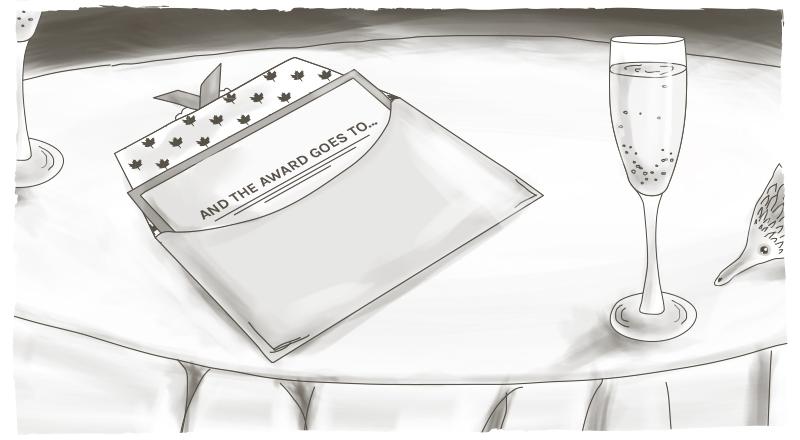 LONDON, ON -- Digital Echidna is pleased to accept the 2019 IAC Award for Best Consumer Goods Website for its work with client Wolf Steel Ltd.'s luxury brand of grills and gas ranges, Napoleon Grills.
"A seamless, personalized online experience ushers in a new era of excellence in sales and marketing, and in customer service, for the Napoleon brand worldwide and the entire Wolf Steels Ltd. organization," says Digital Echidna Account Manager, Erin Brinen. "We are thrilled this site has won the IAC award for best consumer goods website."
Napoleon Grills: Upgrade Your Grilling Game website was judged on its design, ease of use, copywriting, interactivity, use of technology, innovation, and content. High marks especially were given for visual design, for personalization of the web experience based on user segmentation, and for use of persona scoring to support interactions such as page visits, form submissions, video plays, document downloads, visits of personalized pages and CRM data.
The announcement was made today by the Web Marketing Association, who presents the annual IAC Awards.
The Web Marketing Association (WMA) was founded in Boston in 1997 to help set a high standard for Internet marketing and corporate web development. The IAC Awards were initiated in 1999 to recognize outstanding companies and individuals in their respective industries.
"Online advertising continues to explode in all of it forms," said William Rice, President of the Web Marketing Association. "The IAC Awards highlight the best in this unique advertising medium by industry and validate efforts to clients and senior management. An IAC Award provides third-party confirmation that clients are getting the best creative for their ad dollars."
Experience the award-winning site for yourself: www.napoleon.com
Questions Answered
What awards has Digital Echidna won?