You Can Hit a Home Run Even with Your Most Venomous Critic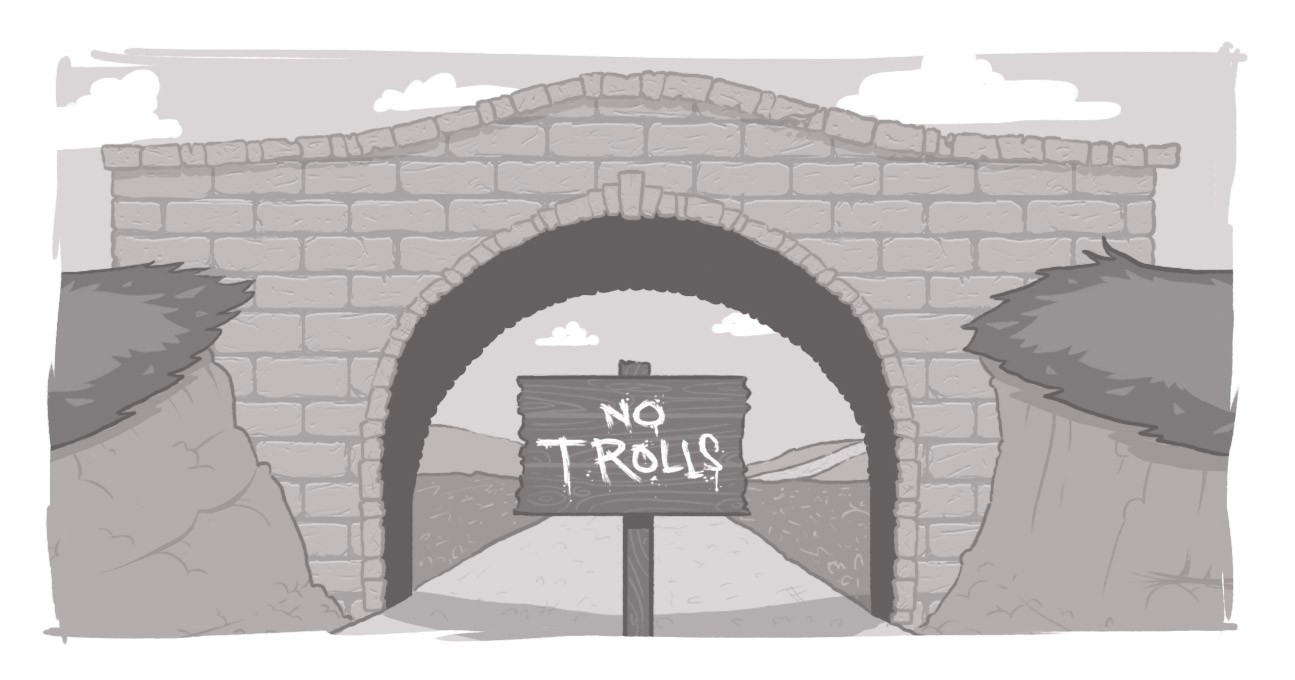 It is the iconic Canadian band Sloan that sings, "It's not the band I hate, it's their fans." I was reminded of that line this weekend attending a Toronto Blue Jays' game. But I was also reinforced the tried-and-true social media message that your harshest critics can become your biggest advocates if you treat them right.
I'm a bleacher creature at heart. I have been since my early days of watching baseball back in Olympic Stadium in Montreal. Even as I got older and the crowds got thinner, there was few things I enjoyed more than walking up to the window, picking up a ticket for the right-field bleachers, and spending a few hours watching baseball.
It's been a while since I've been to a game -- losing your team kind of helps that process along -- but we finally made it out to SkyDome on Sunday (I know, I know... Rogers Centre. But it will always be the fan-chosen name for me) to watch the Blue Jays in action this weekend. And, of course, we sat in the right-field bleachers.
Behind me was A Fan. Not The Fan, because I know there are many more like him sprinkled throughout the park. But A Fan -- so notable that he deserves to be capitalised.
This was the fan who loves to hate. This was the fan who invented clever little "responses" to crowd calls that didn't warrant them. Sure, you could shout "Go Jays Go" but on the off-beats, he'd be screaming "Martin sucks." Actually, everyone on the team sucked -- from the leadoff batter right through to the ball boys and girls on the field.
But his true venom was reserved for José Bautista. A Fan's "José, José, José..." chants (to the tune of Olé, Olé, Olé" weren't songs of celebration, but rather were dripping with derision. "He sucks," he'd say to his colleagues. Frequently.
Yes, it was José at the bat -- and the mighty José struck out. And while there was no joy in the 416 region of Mudville at that time, A Fan behind me was almost delirious in his glee. At the top of his voice he imitated a crying baby -- a full-scale, "wah-wah-fest" with a few Josés thrown in just so we all knew to whom he was referring.
But then something happened.
In the eighth inning, the rally started. Darwin Barney walked. Kevin Pillar advanced the runner on a ground out. And then José came to bat. The energy was electric. Bautista was facing Chris Archer again -- a man who had struck him out AND thrown behind him earlier in the game. There was the wind-up, the pitch, and Bautista got almost all of one, bouncing it off the left-field wall for a double, scoring Barney on the play.
The game was tied. And A Fan was delirious. His "José, José, José!" chants were no longer derisive but celebratory. He high-fived his friends, he let loose with percussive clapping that threatened to shatter one's eardrums. And for the remainder of the game, which the Jays went on to win, he sang the praises of Bautista to everyone around him.
We all separated after the game, but I can imagine the previous seven innings of venom dissipated into a wave of joy. That hate, for the time being, was replaced with love. And, for a while at least, A Fan became a Bautista fan again.
So what does this have to do with anything? Well, 570+ words later, let me drive home the point (see what I did there?)
You are going to have critics on your social media feeds. Many of them will be extremely negative and may even say things in a way that you don't appreciate. Anger and frustration can lead to venom -- but there are a few important things to remember.
Don't block and don't ignore
That's an immature response to issues. Unless they're being racist, sexist, homophobic, threatening, etc. holding an opinion that runs counter to yours, or expressing a dissatisfaction with your service is not block-worthy. Echo chambers don't do anything positive and can actually negatively impact your efforts by reinforcing false positives, so don't create one yourself.
Just because you don't like the way they're saying something doesn't mean it doesn't have value
It can be hard and sometimes you have to be the bigger person, but try to understand what's at the root of the issue, not just the words that are used. It's easy to discount what people are saying because they're "being rude" or swearing, but try to get past that and understand what the motivation for their statements are. Often there's a valid issue that's serving as the foundation for their frustration -- and addressing it can help your business.
Remember that, at the very least, they care
Anger and frustration come from passion. If they didn't care about you or your brand, they wouldn't get involved. Their vocalization comes from the fact that you've failed to meet their expectations. The worst thing for a business is to not hear what people are frustrated about.
You'd much rather have a customer who is upset, but still willing to interact, than one who is upset, walks away, and never speaks again. Not only do you lose that customer, but chances are he or she will talk to friends, family, and colleagues, and spread a negative impression.
Now Get Back in the Game
This is where opportunity lies. Even if they're angry and negative, you know they're passionate about your brand. Their anger comes from a perception that you've failed to live up to or deliver upon a promise. And now you have an opportunity to make things right.
Sure, you may not be able to drive a double off the left-field wall, but perhaps you can start a rally with a bloop single. Reach out to the person, publicly, to address the issue. Acknowledge the frustration and the challenge and commit to resolving it -- and then actually follow-up and do it.
You see, A Fan, in his heart, is clearly a Blue Jays fan and Bautista fan. But he's frustrated with losing. This team, in his mind, is built to compete -- and they're not. Bautista is around to hit -- but with a mid .100s batting average and one home run, he's not delivering on the fan's expectations. That's where the frustration lies -- and a well-timed double off the wall helps to alleviate that and start living up to those expectations. The same goes for business. That negative commenter can quickly become your biggest advocate if you show you understand the frustration and fix them. That fan now feels valued and will literally go to bat for your brand.
Every day, in business, we make promises to our customers. And if we fail to deliver upon those promises, it can cause hurt or frustration. Like baseball, business can be a long season and there's always another chance to step up to bat and swing for the fences. Sometimes you may strike out, but at least if you're taking your cuts and trying to put the ball in play -- and your customers see that effort -- you'll always be in the game.
Questions Answered
How do I deal with trolls on my business page?
How can I deal with critics?