Winning Web Solutions Requires a Team Effort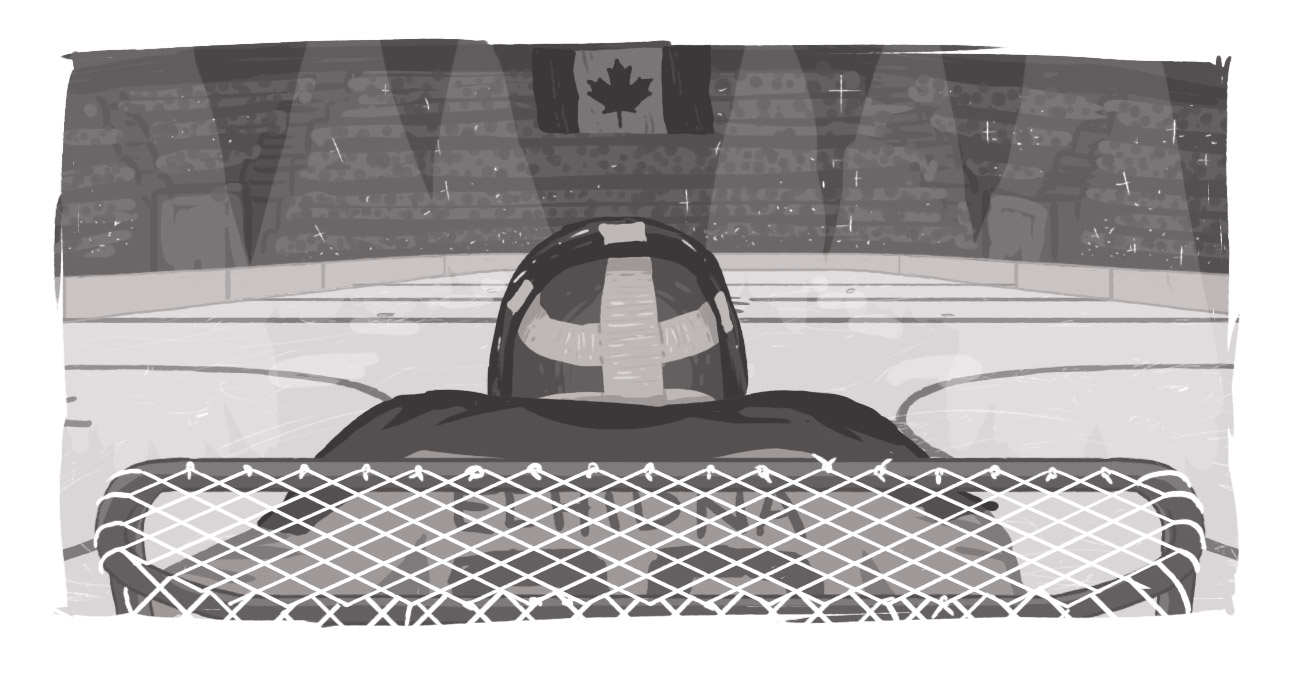 This evening, the Echidna team will be gathering together in a private box to watch our junior hockey team. It's a great opportunity to leave the shop talk behind and focus on getting to know our co-workers and their families. 
I was thinking about this today and there are a lot of parallels to what we see on the ice compared to what we do as a company. In the past we've focused on the team-building analogy and building the right roster, but in today's post I want to take a more structural look at the great Canadian game and how it applies to what we're doing at Echidna.
Set Plays
You may hear players yell "wheel" or "reverse" in the offensive zone. You've likely heard of the dreaded left-wing lock or trap. In hockey, very few things are purely random, even though the patterns may be hard to identify.
Instead, from defensive zone breakouts to offensive strategies to power play and penalty kill formations, everyone on the ice knows their role, knows where their teammates should be, and understands how to execute. And when it comes time to "freelance" a little and use one's creativity, you have the freedom to do it -- and know that another teammate is there to have your back.
It's no different when you're developing a digital solution. We have a diverse and broad team approach. From initial intake through RFPs and sales, through to our account and project management, user experience and content work, and ultimately development and ongoing support, we have a number of incredible teammates who understand their roles, do them extremely effectively, and have the skill and talent to expand their repertoire and add a little creativity to their efforts. 
Offense
The best teams have a defined offensive style and play it to perfection. The opposition may know what's coming, but if it's executed well it can't be stopped.
On the ice, some teams prefer a high delay, a triangle, or like to work the low cycle. At Echidna, we run an offense predicated on a system called Drupal, and we work on it all the time to ensure we're getting better.
We know what "style of game" works for us and we know how we like to play it. It allows us to target our challenges and ensure that we have a winning strategy. 
And if the "game" calls for a different tactic, we have the talent and the experience to switch things up when needed. 
Defense
You can't simply play offense all the time. Sometimes, you're going to get pushback -- you're going to face questions and challenges to your assumptions. So in these cases, the best offense truly is a good defense.
From our perspective, we want to back up any solutions we provide with proof. 
Whether that's engaging in robust user experience information gathering and testing, building upon our knowledge of best practices, or drawing upon our history in the industry where we've learned from our mistakes and successes and can provide our clients with the benefit of those experiences, we ensure our blueline is stacked with smart, steady, and proven "players" that allow us to transition back up ice and provide a winning solution for our clients.
Goaltending
In general, you want your goaltender to make all the routine saves and occasionally chip in with an incredible or spectacular stop when things go awry. It's no different on our team when it comes to experience, knowledge, and product expertise.
Our goal is to solve our customers' complex problems using simple solutions and processes that are designed to delight. We use that foundation and our expertise in Drupal development to effectively solve those 80 per cent of challenges that the vast majority of our customers face (this applies both to external websites and intranet development).
Much like a goalie who, through practice, develops muscle memory and anticipation, our efforts have allowed us to refine our practices, policies, and solutions to our customers' benefit.
But once in a while we get something unexpected -- a proverbial shot from behind-the-net -- that forces us to use our skills, talent, and experience to solve an all-new problem. Those are the "highlight reel/windmill saves" that our customers appreciate, but they're based on a foundation of fundamentals and effort.
Team Effort
For us, "winning" isn't a competition. We don't always have to be "right." There are times when clients don't take our advice -- sometimes it's internal politics, sometimes it's personal preference, and sometimes it's budget constraints. Ultimately, we want our clients to be happy with the solution that we provide them, and that takes a team effort.
But any team success only comes when everyone's working together towards a common goal. That's what we focus on and that's why we feel we provide the winning solutions for our customers.
--
Did you enjoy this article? Get more just like it by signing up to receive Digital Echidna's free e-newsletter, delivered to your inbox every month. Subscribe today.
Questions Answered
How do you develop a team?
How does a team work together to complete a project?
How do you balance experience with innovation?