Elements of Team Success: Building the Right Roster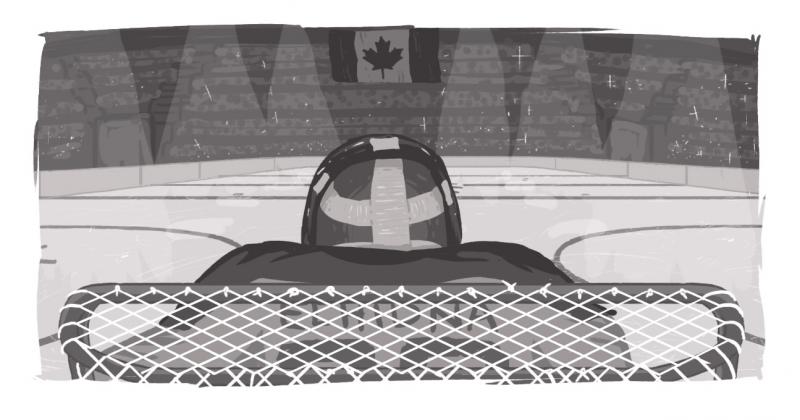 When it comes to sports and business, there are a lot of parallels for what it takes to make a great team. Team success comes from having the right combination of specialists, a strong bench, across-the-board talent, and fostering an environment where everyone feels a part of the overall success.
It's a great time of year to be a sports fan. Many of us are preparing for tonight's potential NBA championship-clinching Raptors game, eagerly anticipating an upcoming game seven of the Stanley Cup finals, or are heavily involved in Canada's women's World Cup bid.
At the same time, we've had some marquee successes of our own!
Echidna's Drupal Solutions Lead Martin Anderson-Clutz last week earned his Drupal 8 Grand Master designation, becoming Echidna's fourth double-grandmaster (individuals that hold both Drupal 7 and Drupal 8 certifications). It's the highest level of certification in the Drupal world and we're proud to have him join Anna Mykhailova, Luke Bainbridge, and Scott Reeves as double grandmasters. We also have another Drupal 8 Grandmaster in Dylan Donkersgoed.
In addition, our System Administrator Jacob Parry recently obtained two Cloud Certifications -- AWS Certified Cloud Practitioner and Acquia Certified Cloud Pro. These certifications are integral to our continued growth as a business as we work to provide the elite-level services and support to our clients to meet their ever-evolving needs.
And that's where the team dynamic comes in play. No matter what sport, you can't win with just one superstar. As great as Kawhi is, the Raptors aren't a game away from the finals without Lowry, VanVleet, Gasol, Siakam, and Ibaka -- all of whom play key roles. It's always been that way: even Jordan needed Pippen and Kerr; Gretzky needed Messier, Coffey, and Fuhr. Neither the Blues nor the Bruins have a Crosby or a McDavid, but they both have balanced scoring, quality goaltending, and stout defence. And all of the teams mentioned above bought into a common goal.
As I said earlier, it's that right combination of specialists, a strong bench, across-the-board talent, and fostering an environment where everyone feels a part of the overall success.
We've talked about team building in the past and we believe success is borne from a variety of sources: having a diverse team (in age, experience, and background) working together to complement each other and strive for a common goal.
And that diversity allows you to adapt and change with the market need. We're competing in a digital environment where yesterday's technologies and beliefs rapidly become outdated. Having a diverse team allows you to anticipate new challenges and, buoyed by experience, knowledge, and talent, adapt to meet the oncoming market needs head on.
It's why we, at Echidna, invest so heavily in our crew's ongoing education. It's why, just a couple of months ago, we sent half our staff to DrupalCon NA in Seattle for continuing training. It's why 28 staff on our team possess UXC designations from Nielsen Norman Group; and it's why we're so proud of people like Martin and Jacob for obtaining designations that not only support their own personal career growth, but help us as a company become better through their ability to share knowledge and experience, and serve our clients.
On staff, we have:
Five Drupal 8 Grandmasters;
Four Drupal 7 Grandmasters;
Six Acquia Front End Specialists;
Six Acquia Back-end Specialists;
18 Drupal 8 Acquia Certified Developers;
An Acquia Cloud Pro;
28 people with UXC designations;
Three people with Professional Certifications in Project Management;
One Project Management Professional (PMP);
One Registered Graphic Designers (RGD); and
One AWS Certified Cloud expert.
And that's just some of the experience we have. I'm really proud of the team we've developed that brings so many unique perspectives, backgrounds, and life and career experiences to the work.
Whether it's speaking different languages, growing up in different parts of the world, or following diverse educational and career paths, all of those experiences combine to provide us with a solid foundation of knowledge, understanding, and experience from which creative, user-focused solutions can be developed.
---
Did you enjoy this blog? Get more just like it by signing up to receive Digital Echidna's free e-newsletter, delivered to your inbox every month. Industry tips, information, and expertise to aid the health of your digital project. Subscribe today.
Questions Answered
How do you build a great team?
What types of services does Digital Echidna offer?
What types of specializations and certifications do Digital Echidna employees have?