Where Tech Fails, Humans Can Prevail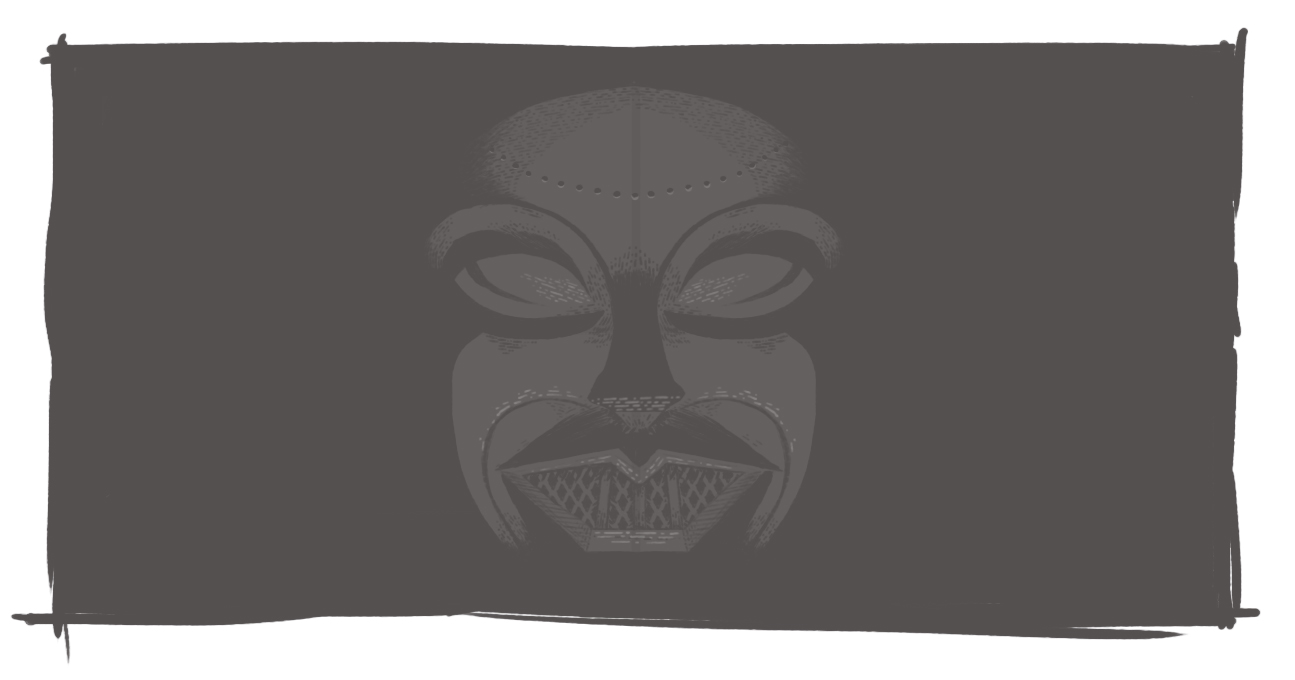 When you're a company that deals in products and/or services, customer service is key to ongoing sustainability. And one key to delivering superlative customer service? Focusing on the user/customer experience.
In this third part of a three-part series on personalization and the customer experience, I want to share how important the user experience can be for your business and how detrimental poor experiences -- especially in the digital world -- can be to your company.
When planning this blog series, I already had this story in mind for this topic, as my personal experience was not only underwhelming, but it was also extremely frustrating, stressful, and flat-out exhausting.
And when you factor in what happened just last week, it only reinforces my belief and shows how an awful customer experience can be for the long-term prospects  of your business.
Let me set the stage...
I was living in the small town of Fernie, B.C. for the winter. I went out there with my snowboard, a few bags, and that's pretty much it. As this is a fairly remote location, transportation can be fairly difficult to get to and from -- especially if you don't have your own car. The closest airport is an hour away in Cranbrook, and it basically only lets you travel to Calgary or Vancouver to get on a real plane! There are shuttles to and from the airport, but they're expensive. So your only alternative is to take a bus.
Thrown Under the Bus
I need to get to Cranbrook to fly out to Vancouver. Because I can't get a ride or a shuttle that aligns with my fight, I'm limited to one option -- the bus at 5:30 a.m. That's fine I'll suck it up.
And if you thought a 4 a.m. wake-up time is bad, that's just the start of an overall poor user experience.
So while I can book my bus online, I have to physically print the ticket. Now, I don't have a printer with me -- and my experience is that home printers are few and far between nowadays. But that's OK, I'll just use an app. Oh, no app. OK… how about a PDF ticket with a scannable QR code? Nope. Fine, I'll email myself the ticket and display it on my phone as proof of payment.
Strike three! You see, the bus driver needs to rip my ticket -- and only a real-life piece of paper version -- in half and stuff it in his pocket. Planes, trains -- they all let me scan my way aboard. But the bus? Not only are you promoting less than environmentally friendly operations, you're also relying on ink, photocopiers, printers, and the like.
You are running in the opposite direction of the user experience that a huge part of your target audience - the majority of North American society that books with and relies on their mobile devices for their tickets -- has come to expect. This group expects an app or at least a barcode to be scannable when they get to the gate or pickup location. It's OK to offer printed tickets as an option -- after all, you want to make sure there are no accessibility or financial barriers -- but even my 87-year-old Grandmother has an IPad that can be used to scan barcodes/QR codes!  
Delayed Response, Behind-the-Times Technology
On top of that, the company's website has a "bus tracker." I literally saw it go from "on time" to five hours late while waiting outside in the winter cold. Now, I understand that they're not going to have shelters in these remote locations -- I get it, I chose to live in a rural area. But, at least have technology that works so we can plan accordingly and not have to wait in the cold to find out the bus is five hours late! At the very least send out warnings/notifications by email or text stating, "Buses are expected to run late due to weather/road conditions." It all seems too simple -- and it would be greatly appreciated by the users!
This is a company that hasn't evolved with time and technology. Its attempt is half-assed and has likely contributed to them recently shutting down this route -- and all other routes in Western Canada. You obviously know who this "dog" of a company is.
Poor Service = Declining Ridership
The company recently put out a statement, which said, "This has been a difficult decision for us, but we've seen ridership drop consistently since 2010 and continuing service on the affected routes has become unsustainable"
Do you know why ridership has dropped since 2010? Because they are stuck in 2002!
As a business you need to evolve. You need to keep up with modern technology. And, most importantly, you have to adapt to your users' needs. If you don't do these things, you become obsolete, you get replaced by disruptors such as Uber or AirBnb. I really do hope that some innovative company comes along to fill the gap in this market, because the opportunity is there for the taking!
Just make sure if it's you, that you take a user-centric approach to your business model.
Well, it's Time for Something Good
There's an online company I order from all the time. It offers great prices on a tonne of health, wellness, and house supplies -- the types of products I ALWAYS forget to pick up at the grocery store or when I am out shopping.
My general experience with them is that I usually get free shipping when I order -- it offers it when you spend over a certain threshold. Not a crazy amount, but something that encourages me to buy. I'll then receive emails letting me know the order has been processed, and then shipped with tracking. Within five days, the products are at my door.
Then I'm presented with a follow-up survey asking for reviews of the products I bought and to quickly rate the company's -- and where I'm incentivized with entry to potentially win a gift card. I'm also asked for anecdotal feedback.
Adjusting on the Move
Want an example about how little things can add up to big-time loyalty? During a recent order from that aforementioned company, I had it shipped to a place to which I had recently moved. I thought I would be staying there for a while, but it ended up being short lived -- as in, I had to move again two days later (yes that was quick).
To be honest, I forgot I had even ordered this stuff and it arrives at my old address a couple of days later. The people at the house accepted the package,  but forgot to tell me for at least another week. I asked them to mark the package as RTS and drop it off at the post office (packages are shipped via Canada Post). Canada Post, of course, charges them $25.
About a month later I get an email from the company informing me that they received an unopened package and they are sorry it just got to them now. I explained the whole situation and why it took so long. The company ended up not only giving me my refund on the products, but also gave me a store credit to make up for the $25 I had to spend on the RTS.
Once again, the outcome is that they have retained a loyal customer that not only takes the time to provide them public reviews but also tells my story to others encouraging them to also use their site.
Small Cost; Lots of Goodwill
In the grand scheme of things $25 in store credit won't even be noticed by most businesses. But for your customers, it can mean a whole lot.
It helps to remember that your customers are human. So if you treat them like humans, it makes a difference -- and that is doubly important when technology gets in the way.
Recently I had positive experience with a clothing retailer. It offered a 20 per cent off promo, which had to be used within 24 hours (and I was approaching the deadline.) It also offers free shipping standard on orders over $100. So I put a couple of pairs of short in my cart -- at $60 a piece. I add the 20 per cent off promo code and the site crashes.
I repeat the process, but there was no free shipping option presented. I tried reaching out to them via their chat bot -- but that kept disappearing. And then the site crashes again. I finally got the order processed and decided to wait a day before contacting them to find out why I didn't get free shipping.
Now, those of you who are particularly perceptive will note that my math kind of sucks -- 20 per cent of $120 is $24 -- which would put me under the $100 threshold. Hence, no free shipping.
After a bit of back and forth with an actual human via their chat box, we figured out that the problem wasn't with their system -- it was with me. Yet still the rep gave me half-off shipping and threw in some extra 'swag' into my order.
Again, it didn't cost them much -- and it wasn't even their error! But you can be sure I'm going to continue to shop with this company and tell everyone I know!
Focus on the Human Experience
Goodwill doesn't cost a lot, but it can reap huge rewards. In those latter two examples, real people understood my issues and went out of their way to resolve them. They didn't have to, but because they made an effort, I'm even more loyal to them than I was before?
That "dog" of a bus service? The customer experience is so far away from being a primary focus that the whole system -- literally -- disappeared in a region.
So how do you find the balance? What do you feel that next "disruptor" is going to be and what are your ideas to combine the human and the tech with a focus on customer service?. Let's chat more about your ideas and how you plan to improve or create a better user/customer experience.  
Until next time, thanks for reading my blogs and looking forward to hopefully engaging with you. Cheers!
And I hope you have a chance to check out the previous two blogs in this series:
Questions Answered
How do I balance human and automated responses?
How important is the human factor in the customer experience?