Shining a Light on Accessibility - The Importance of Being 'Seen'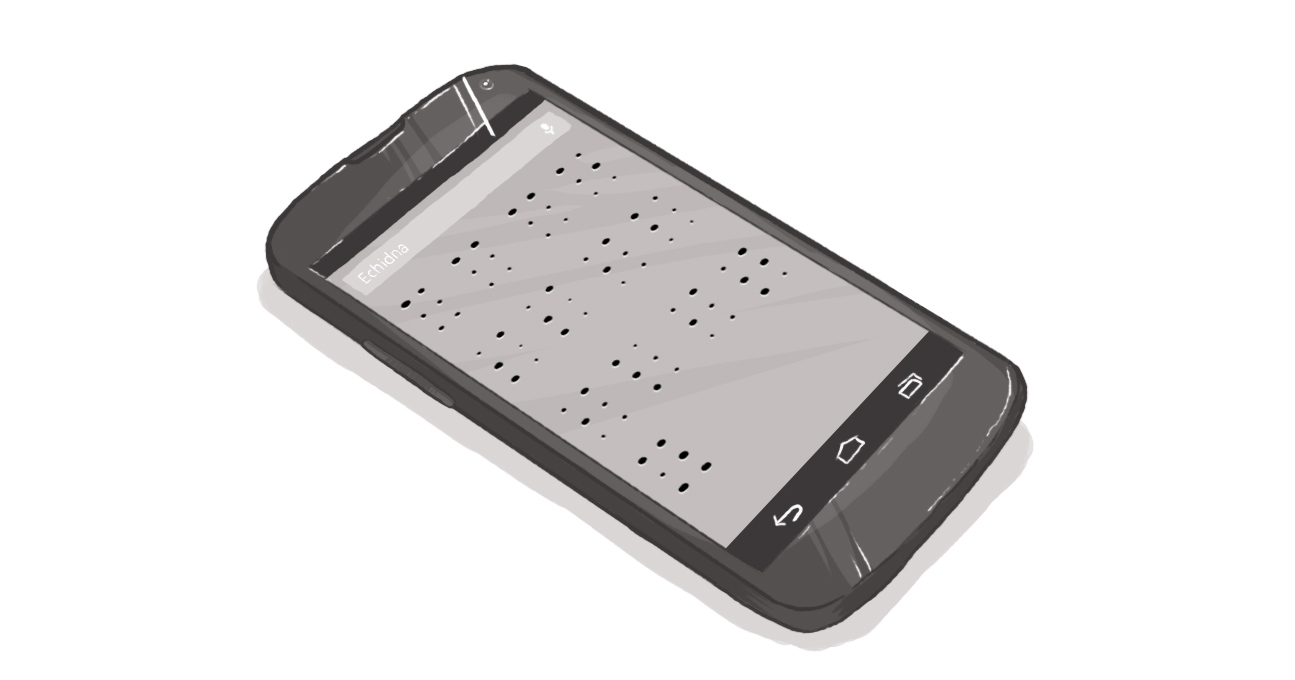 "I want to be seen in a positive light, rather than not seen at all. I want to be seen as a contributor and I want to be seen for my potential."
It was interesting how that at the same time Elsbeth Dodman uttered those words, the air in the Crystal Ballroom instantly got much, much dryer.
Dodman was one of two keynote speakers at today's Ability First Champion Awards, held in London, ON. (full disclosure -- Digital Echidna is a proud Champion-level sponsor of the coalition), and her message had an impact.
The Champion Awards are about celebrating those companies in the London area that foster and support an environment of hiring for ability first. It is an opportunity to recognize and learn from companies who have understood the value of hiring those with disabilities -- and to continue the work of dispelling the myths that surround hiring people with visible and non-visible disabilities.
But what Dodman was able to do was hammer home how much more we need to do. Dodman is an autism advocate who was diagnosed with Asperger's Syndrome at 14. In addition from graduating from Fanshawe College in the autism behavioural science program, she also graduated from the University of Toronto and Sheridan College with an honours degree in fine art history and anthropology.
Yet, despite those accomplishments, upon graduation from U of T, she was only offered a job in maintenance. "I spent years living in these dorms to get my degree. And now I'm being asked to clean them," she added.
Dodman found the right job (she works in a comic book store) and continues to create art. She's a talented public speaker and advocate. As she said, it's about opportunity and finding ways to incorporate her skills into the workforce.
We don't often talk on this blog about employment issues -- our focus is generally on on-line accessibility. But we have benefitted strongly from hiring for ability first at Echidna. We have all learned an incredible amount from Sarah, our accessibility consultant, who brings lived experience to our theoretical knowledge.
Again, it's one thing to build an accessible site by crossing the legislative T's and dotting the regulatory I's -- but it's something far more valuable to create an experience that is equal to the one enjoyed by those accessing content without disabilities.
There are a number of reasons why designing sites with accessibility in mind makes sense. And we'll get into those as we continue our month-long focus on accessibility. There are plenty of strong business reasons why accessible design is a benefit to your company and messaging.
We tend to focus on cold, hard facts. We know that businesses are rarely motivated by "shoulds" but rather are driven by the bottom line. And our focus on the business-building and tangible benefits helps to move the needle from the "nice to have" to the "must have."
But stories like Elsbeth's resonate because they represent the heart of what we're trying to do.
As a person, as a business, or as a brand, you have a message. You want to be heard -- and you want to be heard by as many people as possible. At its most crass, those can be motivated by financial goals. But at its heart, we want to be heard. We want to be seen.
And as Dodman so eloquently stated today, there are few things worse than not being seen at all for who you are, what you do, and all the potential you can offer the community around you.
Questions Answered
Why is accessibility important?