Let's Talk About an Ongoing Commitment to Mental Health, Wellness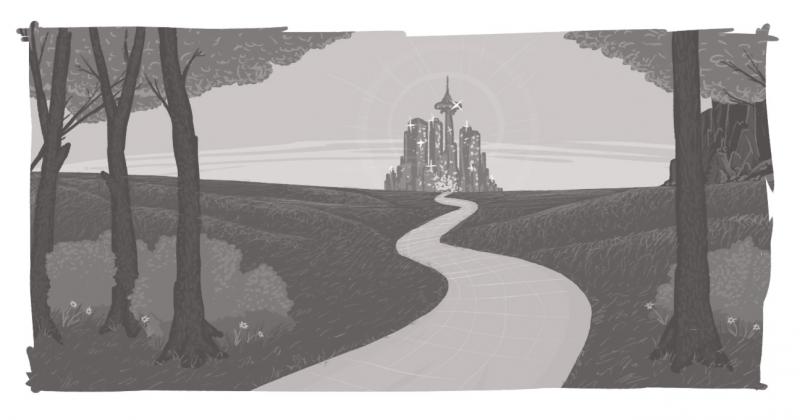 Today is Bell Let's Talk Day, an annual event designed to raise funds for mental health initiatives. But more important than the funds raised is the awareness that is created.
Today is one day to focus on mental health. But the true value is continuing that momentum, day in and day out, to ensure that mental health is part of our everyday discussions.
This is a topic that resonates with me. Part of my role as Director of Culture at Digital Echidna is to ensure that there are programs and supports in place to help employees find balance in their work lives. And what is exciting about this, for me, is that Digital Echidna is more than just investing financially in this process -- its embracing mental health and wellness to its core.
We have a series of core values at Digital Echidna -- words to live by, as you will, that inform everything we do. But recently we've worked to change one of them, and that has special resonance on a day like today.
We've changed our value of being "Engaged/Passionate" to "Care. Don't Carry".
What does that mean? It means we want people to be passionate about the work they do and be proud of their efforts. But it also means that we want them to be able to leave work at work and enjoy life outside of these walls. We want people to work to live -- not to carry burdens, pressures, or stresses home with them.
We're refining many of those core values to better reflect our intention to support our team's wellbeing. When we commit to "continuous improvement" or "being a team player" that means committing to your own wellbeing. You can't be an effective team player if you don't take care of yourself; you can't improve unless you have a solid foundation upon which to build.
Over the years, we have implemented policies and procedures, large and small, to help support overall wellness. From unlimited personal leave and the opportunity to work from home, to the creation of a wellness room and inclusive social events, we strive to make sure that people realize that they're cared for, appreciated, and supported.
We all work in increasingly fast-paced environments, face tighter deadlines, and have to sort through competing priorities to manage expectations from multiple stakeholders. It's no surprise that these conditions often lead to stress and burnout. In such high-stress environments, having a method to manage stress and take care of your mental health is absolutely essential.
Our Wellness Room is a completely private space created to encourage our staff to take time out of their day to take care of their mental and emotional health. The space can be used for decompression, screen time breaks, reduced mental stimulation, and even a power nap to recharge. We're also soon implementing wellness breaks -- breaks for movement and meditation. Ideally people get a chance to physically move stagnant energy and increase energy flow which helps to increase a person's mental focus and capacity to navigate stressors throughout their day.
I'm proud of the initiatives that we have taken at Digital Echidna, but I also realize that we don't have all the answers. I'm learning each and every day in my role. We have the best intentions, but this is far more than saying the right words -- it's doing the right things for the people around us.
Like many companies, we're evolving in our mental health journey. From lunch and learns on mindfulness, to our year-long mental health/pink sock campaign last year, to our first year supporting the annual Walk & Talk event for Defeat Depression, we're getting more involved and being more vocal.
But there's so much more to do. There's so much to learn. And the best way to do that is to talk, share, and understand.
I encourage you to participate in Bell Let's Talk Day in whichever manner you see fit. But I ask you to join us and make sure that mental health is a focus for more than just a day. We are working to create an environment where mental health and wellness is part of our everyday conversation. It's not about being something special, but rather ensuring that these supports and opportunities to talk are available each and every day, because that's what a caring community is all about.
If you're interested in learning more about what we're doing here at Echidna, or want advice on how to implement programs in your business, I'm always happy to share our experiences. And, just as importantly, I'd love to learn from all of you -- what programs, policies, and supports do you offer your team? What are you doing that we can learn from, to do better by our staff?
Questions Answered
What is Bell Let's Talk Day?
How can I support employee wellness in my business?