Digital Echidna's President Nominated for IABC Outstanding Communicator Award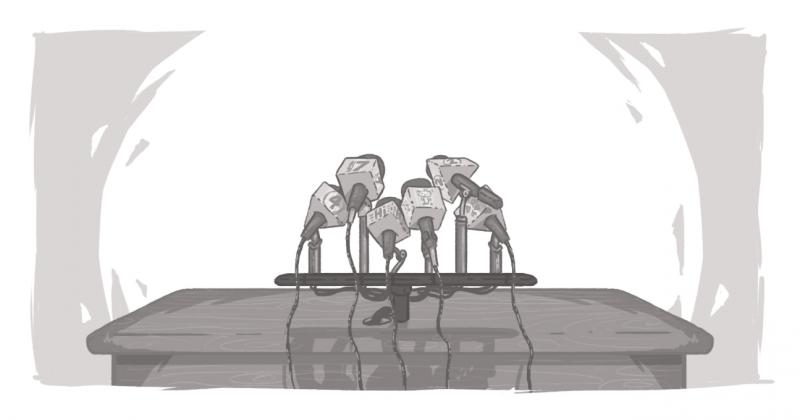 First off, I want to say how honoured and humbled I am to be nominated for the 2017 Outstanding Communicator Award, to be handed out tonight by the International Association of Business Communicators London Chapter - IABC London.
Secondly, I want to say that I couldn't think of two better people to be named along with me as finalists than Pillar's executive director Michelle Baldwin and rTraction's president and CEO David Billson. I've had the pleasure of knowing both of these people for a number of years and I appreciate and respect the work they do. They're both worthy of this honour.
But thirdly, I want to address the elephant in the room. Many of you who know me also know that I'm not overly enamoured with public speaking. I'm happy to defer those opportunities to other members of my team -- and I'm proud to have talented, capable, and qualified staff members who represent the Digital Echidna brand with skill and distinction.
However, communication takes many forms. And I believe one of the strongest forms of communications -- the key to building a strong team -- comes from internal work. That's where I choose to focus.
For any business owner, one key goal is to have everyone paddle in the same direction. But to do that, everyone needs to know where we're going, why we're going, and how we're going to get there. For me, that's about open, honest, and transparent discussions with our staff about the company.
We're not a public entity. We're not obliged to open up our books or report to shareholders. But I believe the biggest stakeholders Echidna has is its employees. They are the backbone of this company and I am happy to share -- and some would say overshare -- at my quarterly address I call, State of the Echidna.
State of the Echidna is an informal speech with time for questions and answers. I cover  everything from what clients we're pursuing, to how we plan to grow, to even our financial situation. Why? Because when we all know where, how, and why we're going, we can all make smart decisions on how best to get there.
For entrepreneurs just starting out or for those who have a small foothold and are looking to climb to greater successes, I strongly recommend communicating with your team members early, often, and openly. You don't have to share everything, but err on the side of too much information. It truly helps your staff stay invested, engaged, and understand how vital they are to the process. Because they are.
Going through a rapid period of growth and change made me appreciate the value and strength of effective communications.
I have learned a lot. I am still learning.
Work can be stressful. People love what they do. But working on projects with deadlines and high value - really, it is not always the coding that is hard. Teams can be made or broken by poor communications: a mixed message, poor documentation, stress, language, reading the wrong tone in an email. And, change is really hard for most people. Change in methods, change in project leads, change in client specifications. Change in deadlines.
It is up to me to communicate any change, or difficult messages, without creating conflict or destroying trust.
Effective communications to me, means maintaining professionalism even when I know the client is wrong (sometimes this happens!) and my employee is right. Or vice versa.
It means to listen more than to speak.
It means having the right methods in place to hear, really hear, the needs of a client, or the pain points of a team.
And I know I have people with effective communications skill set when problems are solved before escalating.
I'm honoured that my efforts are being recognized and we truly appreciate the wonderful support we've received from the community. Congratulations to all the nominees and I look forward to celebrating with you all tonight at the IABC Virtuoso Awards.
Questions Answered
Who are some of London's best communicators.