Digital Echidna Wins Two Acquia Engage Awards For Excellence in Digital Experience Delivery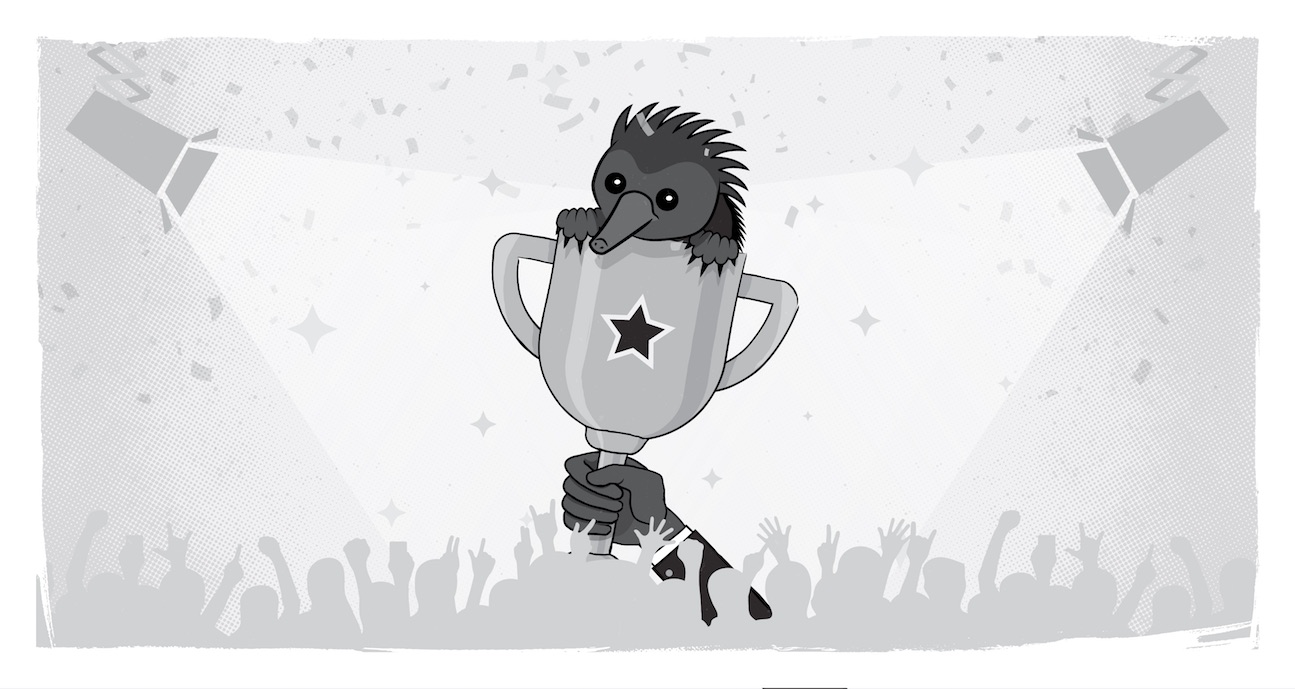 Media Release: Acquia Engage Awards Recognizes Excellence in Digital Experience Delivery
[London, ON] – Nov.  5, 2019 – Digital Echidna wins rare 'double win' in the 2019 Acquia Engage Award program, receiving an award for Leader of the Pack - Travel & Transportation, and for Excellence in Digital Marketing.  
"Receiving two Acquia Engage awards this year on behalf of the work we have done for two of our clients, demonstrates amazing digital transformation in action," Andrew McClenaghan, president, Digital Echidna, said. "We're proud of the teamwork and dedication that went into developing these offerings." 
The awards recognize Digital Echidna's work with clients Napoleon Grills and Santa Clara Valley Transportation Authority. The Acquia Engage Award Program recognizes world-class digital experiences in North America that are built using the Acquia Platform.  
The Winning Projects
Award: Leader of the Pack, Travel & Transportation
Santa Clara Valley Transportation Authority (VTA)
VTA provides bus, light rail, and paratransit services to hundreds of thousands of people and participates as a funding partner for its regional rail service. VTA tapped Drupal firm Digital Echidna and engaged Acquia Cloud services to deliver a new, mobile-first, responsive, user-centric experience that intuitively delivers information and services to riders and non-riders alike. 
This site handles real-time data in Drupal 8, harnessing resources like GTFS, Google APIs, and other APIs, to deliver information to its end-users. Design included the build of a minimum viable product (MVP) for beta testing, solicitation and collection of customer feedback, and several product iterations. The solution has increased user satisfaction and improved vendor interactions, all on an open-source technology platform with the ability to store and employ vast amounts of information.
See it in action at www.vta.org
Award: Excellence in Digital Marketing
Napoleon Grills
Wolf Steel Ltd. is North America's largest privately owned manufacturer of wood and gas fireplaces, outdoor living products, and heating and cooling products, including the well-known luxury Napoleon® line of grills and BBQs. Napoleon engaged Digital Echidna to implement a scalable global web platform to market its luxury grills line. 
The team established a unified platform that serves more than 20 different global markets in several languages, and supports direct-to-business marketing and progressive profiles of its customers. The new platform expands the client's use of personalization technologies, integrates with its CRM, and offers an omnichannel experience across its digital properties.
See it in action at www.napoleon.com
More About The AwardS
"This year's awards were particularly competitive, with every category featuring a strong field of finalists and inspiring healthy debate among the judges," Scott Liewehr, of Digital Clarity Group and one of the Engage jurors, said. "The tremendous work and achievement behind these projects raise the bar for digital experience delivery, and they exemplify what's possible when open platforms, strong strategy, and technical talent converge to deliver fantastic omnichannel experiences. We congratulate all the winners and finalists on their achievements."
More than 100 submissions were received from Acquia customers and partners. Nominations that demonstrated an advanced level functionality, integration, performance, and overall user experience advanced to the finalist round, where an outside panel of experts selected the winning projects. 
Acquia Engage Award winners will gather at the Acquia Engage Conference next week, November 11-13, in New Orleans.