Compassion, Consideration Key to Communicating in Our COVID-19 World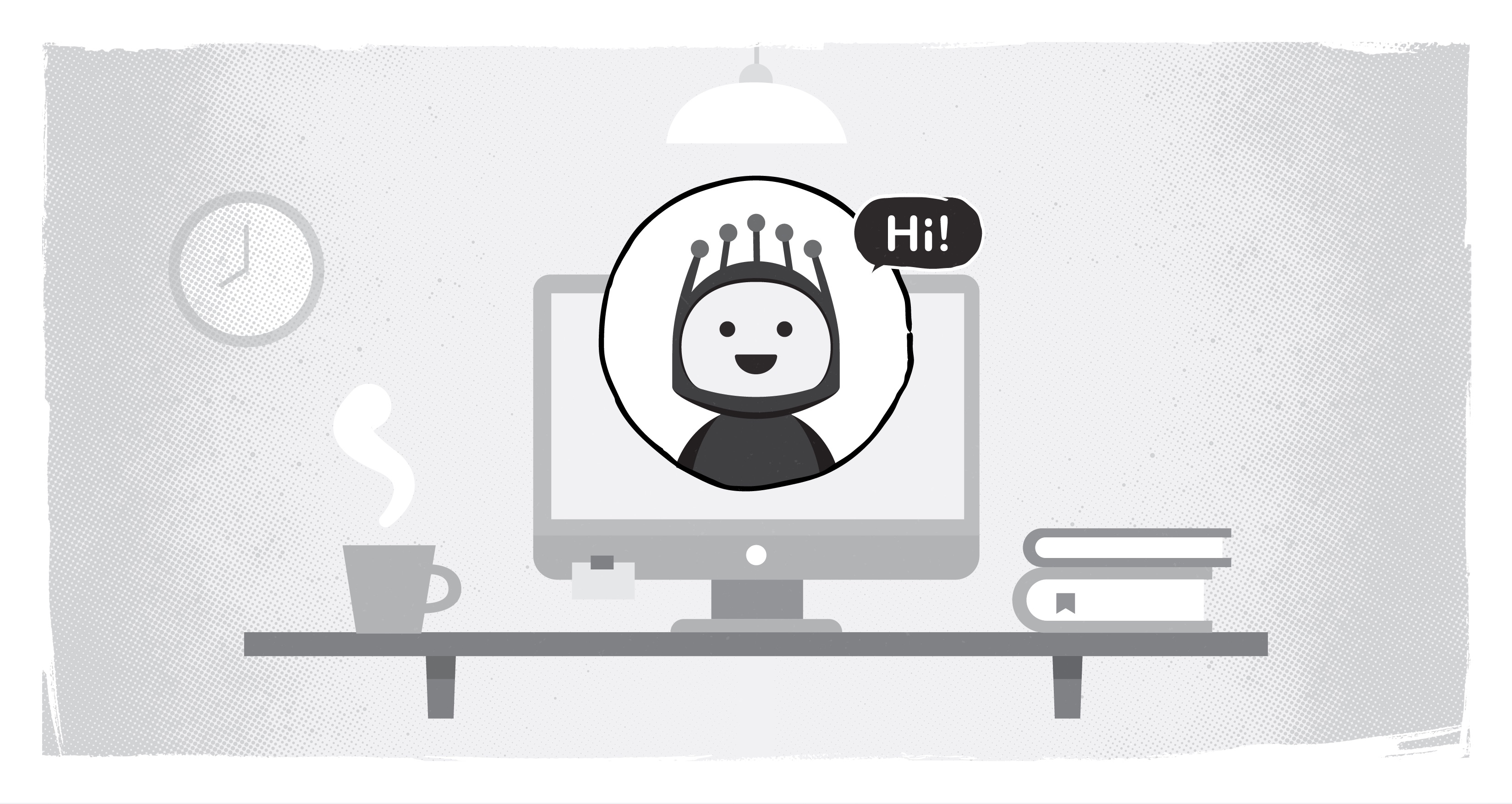 Last week the world changed under our watch. New developments arrived almost minute-by-minute as countries around the world put in place measures to deal with the COVID-19 pandemic. And now we're left trying to figure out how to conduct ourselves with some degree of normalcy.
I had a unique perspective on the situation. Last week, I was in Ottawa and, ultimately, Whitehorse. The latter is as far removed as you'd imagine. So whilst we were going on about our lives, working with our client, and exploring an incredibly beautiful part of the country, we were also able to monitor what was happening in the rest of our country -- knowing we would be impacted once we got back.
Out of an abundance of caution, my travel companions and I won't be in my office for the next couple of weeks. We won't be the only ones. All around us, stores are shuttering and employees are being encouraged to work from home, if they're able.
There have been funny moments: for example, I am, as one might say, a "generous" sneezer. Sitting in a coffee shop last week, I sneezed at a volume that I find normal, but tends to startle others. The entire coffee shop turned to me -- at which point I shouted, "allergies!" Some looks changed to laughter, others changed to relief.
In the airport, towards the end of a 12-hour travel day, a group of strangers came together -- at a respectful distance, of course -- to talk about empty flights, delayed travel, and uncertainty over future plans. 
But here I am, Monday morning, planning out my day, with a four-legged office partner making typing a little more difficult -- but in the most adorable way. I have to participate in a couple of meetings and conduct an interview, all remotely. Though I prefer face-to-face, that's just not possible, so here's a couple of tips on how to make the best of the situation.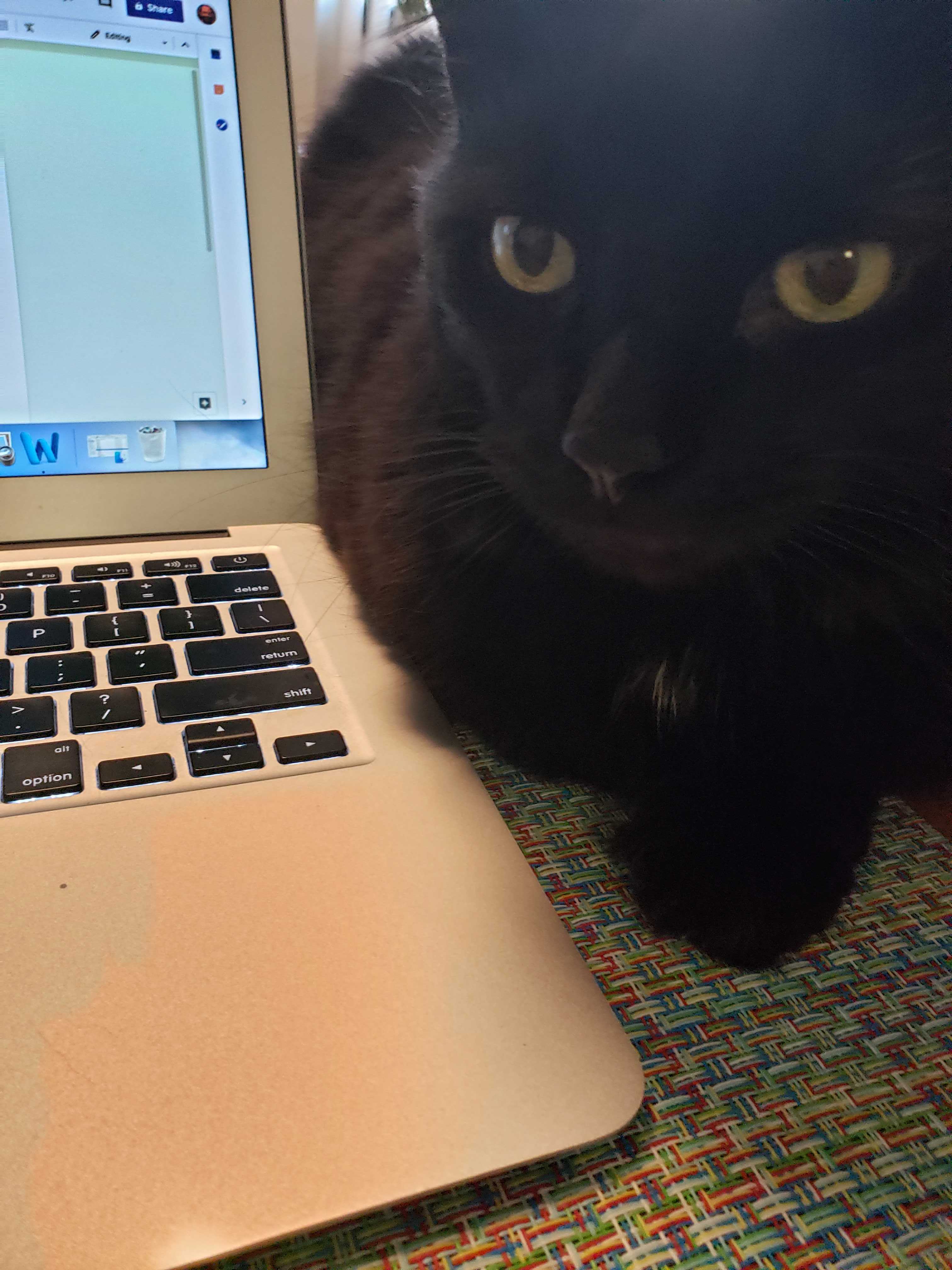 Make time for everyone involved
Pandemic response or not, trying to integrate people on the phone into live discussions is an incredible challenge for both sides. Often, on the phone, you feel awkward about jumping in, worried that you're going to be cutting someone off. Amongst those around the table, you frequently forget that there's someone on the other side of that phone or speaker in the middle of the table.
Now multiply that by a few more participants and you can see how challenging things can be.
Last week I facilitated a group discussion by the phone and we were able to get everyone successfully involved by making time for each participant. We determined an order and asked people, one-by-one, to share their thoughts. You can even take some learnings from the ol' fantasy football draft and ask for responses in a serpentine fashion -- first to last, then last to first -- so that not one person is always tasked with the obligation of answering first. Or being forced to wait until the end each question, after all the good answers are "taken."
If possible, use videoconferencing, rather than the phone, to keep your social distance while making people feel connected.
Be understanding
Things are not going to run smoothly. Things might take time. And, most importantly, not everyone is going to be at their best. We are all learning.
I'm relatively lucky. As mentioned, I'm home because of an abundance of caution -- not because of any known exposure or symptoms. I have a pantry and freezer full of food, so I have the luxury of that security. Though I'm not going to visit them for a couple of weeks, my parents are safe and not in an immediate health crisis. At most, I may annoy my wife being here for two weeks with her as her work is also shut down.
I'm lucky. Others don't have that same luxury. They may be dealing with family illness and issues -- unable to visit loved ones due to lockdowns. They may not be as secure with food and housing -- which only serves to add to the stress. 
So be understanding in advance. No one needs to disclose what their issues are or may be. Just assume we're all going through something and maybe be a little more forgiving.
Appreciate the hiccoughs
It's not going to run smoothly. We know this.
From awkward Zoom meetings, to last-minute cancellations (just had one now!), to general confusion, misunderstandings, and proverbial balls being dropped, things are going to happen. Hopefully, we'll be able to look back on them and laugh.
In the interim, cut people some slack. Everyone is going to do their best, but sometimes one's best may not be enough. There are many reasons why office environments persist in this digital world, and part of it is that nothing's going to replace the face-to-face. If you're familiar with working from home, or using remote technology, be patient with those for whom this process is new.
When I do UX research, there's a huge difference between "yes" and "yes." Reading it, it looks the same -- but tone, body language… they all matter. Those nuances get lost or, worse, misinterpreted. So maybe give someone the benefit of the doubt if you feel they've been curt over Slack or email. We lose the nuance.
I'd love to hear from you. How are you maintaining normalcy if you're working from home? What tips and techniques do you have to ensure that you're able to keep conducting meetings, interviews, and research? How are you keeping the wheels of business turning?
And, above all, let me extend my sincerest wish that you all stay healthy, stay happy -- and extend that to your friends, family, and loved ones. It's a different world right now and, together, we can pull through.
Questions Answered
How do I work remote?