Where to Eat at PSEWEB? We Know a Place... Or 20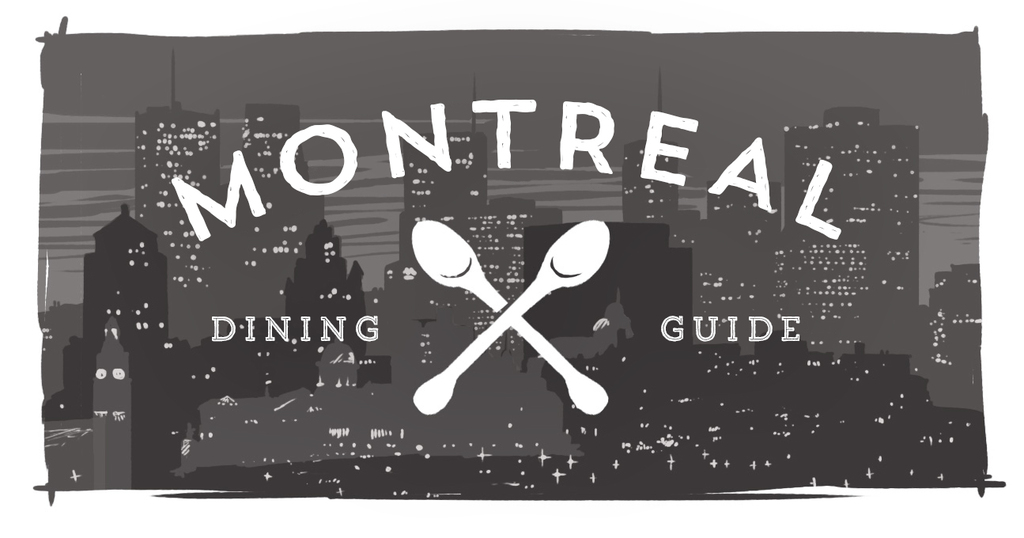 If you know me, you know that I am on the road. A lot. I like to bring my particular brand of snapping and clapping to trade shows, events, and functions all over this great land of ours.
The people you meet are the most important part of any business trip. Secondly is the education and opportunities you receive by being around people who are much more knowledgeable than you about various topics. Those are the two most important things about any trip.
But as any veteran of business travel knows, what makes an experience memorable is the food.
Maybe you're entertaining clients or maybe you're just indulging in some guilty pleasures -- finding the right place to eat can be a challenge. Or an adventure.
My fellow Echidna Jeff Bennett and I are heading to la belle province in a few days to attend PSEWeb in Montreal. So going back to my list, I know that thanks to the incredible work by London's own Melissa Cheater and her PSEWEB team, my "great people" and "great education" boxes will be checked, I figured I'd turn to our own in-house expert Jay Menard for some dining advice.
You see, Jay lived in Montreal for 20 years and is a regular returnee to the city. And he rarely shuts up about the food, so I turned to him for recommendations. Though Jay would be mortified by my pronunciation of most of these local eateries, I plan to indulge as much as I can! Here are some of his top picks for the PSEWEB attendees:
Upscale Dining
Gibby's: Housed in a 200+-year old building in Old Montreal, it is known for its steak and seafood. And its salad alone is worth the price tag. It's an upscale dining experience in an old stone stable -- perfect for special occasions or more formal
Au Pied de Cochon: Founded by noted Quebecois chef Martin Picard, this is rustic refined. Wild game, pork, and foie gras top the menu.
Vegetarian
RestoVego is a popular destination for the vegetarian crowd, with one close to McGill. It's an expansive vegetarian buffet with something for everyone.
Soul-Healing
In rapid suggestion, Jay lists off the following:
Sure, there are other fancier places that do good versions (and don't get Jay started, EVER, on what makes a real poutine), but these three hold a special place in his heart.
And for the quintessential Montreal bagel experience, Jay recommends Fairmont Bagel. Some swear by St-Viateur; Jay prefers Fairmont, but adds you can't go wrong with either.
Hidden Gems
La Carreta: Best pupsas in Montreal. It's not much to look at from the outside (or the inside, really). But it's authentic, affordable, and delicious. You can hear the grandmother slapping fresh-made tortillas in the back room!
Les Délice de l'ile Maurice: A Mauritian restaurant in Verdun. You go, you eat what the chef makes. And he bases it on what's fresh at the market. Only about 10 seats, so beware!
Other places to eat downtown area:
Jeff and I will be in Montreal for the PSEWEB 2015 event on July 27. Digital Echidna is proud to be a silver-level sponsor of this amazing event for post-secondary digital marketing, communication, and digital content! So make sure to drop on by, say hi, pick up a stuffed echidna, and maybe we can head out for a poutine and a couple of steamies.
We've got a guy; we know a place...
See you there!
Questions Answered
Where should I eat at PSEWEB?
Where should I eat in Montreal?