Accessibility is a Journey - Long-Term Strategies to Keep You on the Right Path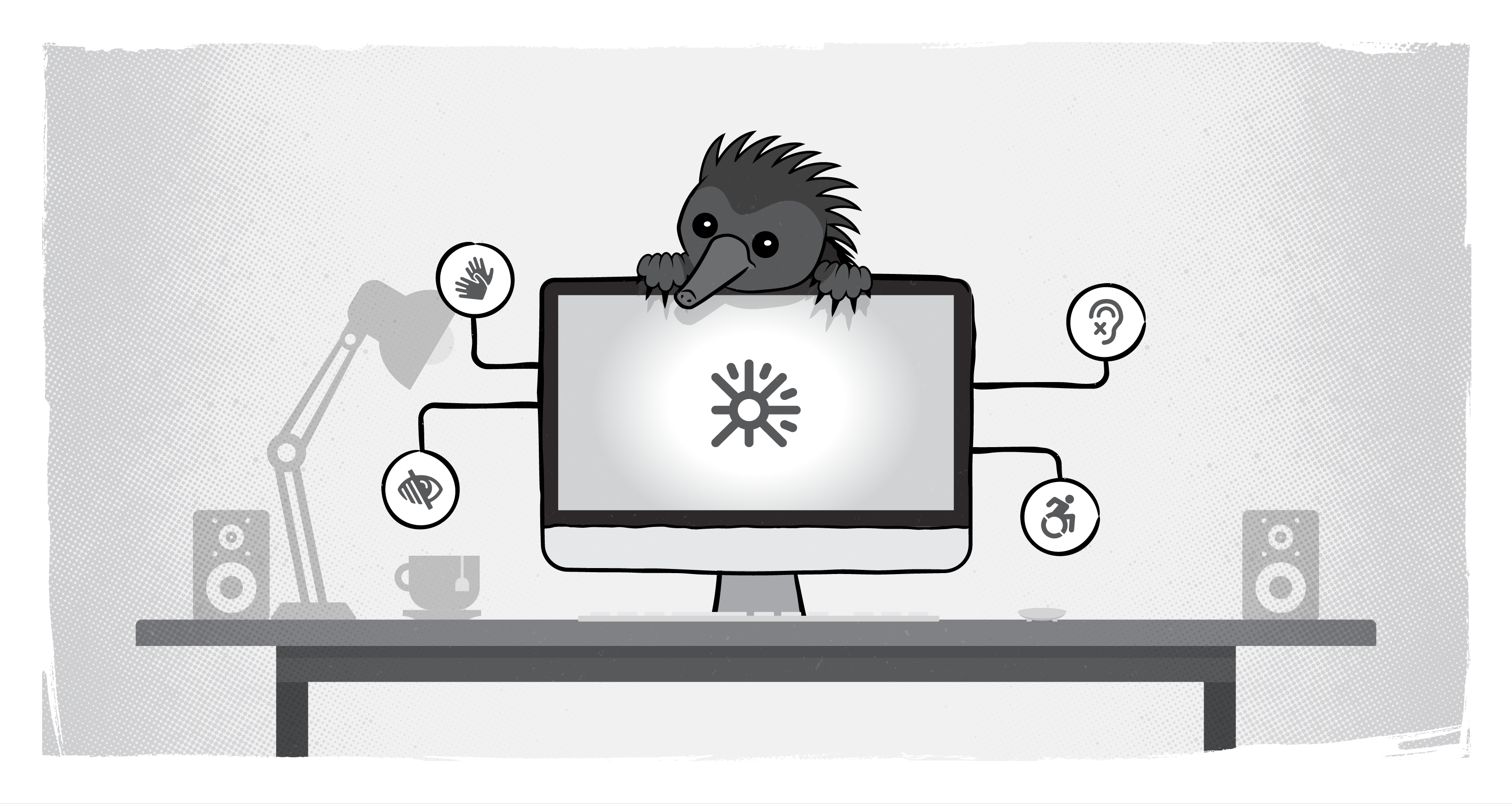 The Jan. 1, 2021 deadline for AODA website compliance is fast approaching. Some may see it as an end to a 16-year effort; others appear to be treating it as a starting point. The truth of the matter is that it's neither.
In fact, Jan. 1, 2021 is just another day. It's another step in a constant journey towards universal accessibility. And whether you've been running this race for years, or you're just sprinting now to catch up, the New Year doesn't bring a finish line, but rather presents a waypoint along a long and winding road in a journey that will never end.
That said, if you do things correctly now, you won't need to keep sprinting in the future but rather, you'll be able to follow that path at a more leisurely pace.
Accessibility is community
Before I get into some practical tips about how to maintain accessibility over the long haul, it's important to understand why accessibility is important. There are plenty of stats out there talking about the buying power of people with disabilities and their support networks; there are also plenty of people who will "should" you to death -- as in, you should make your site accessible.
For me, it's much more simple than that. Accessibility is about inclusion. It's about community. And if you're creating barriers -- either artificial or intentional -- to accessing content, environments, and services, you're effectively choosing who gets to be a full part of the community and who has to be on the outside looking in.
Full stop.
Accessibility is not about wheelchairs and canes. It's about allowing people to fully access a community in an equitable manner that supports their needs and desires. 
Accessibility means:
supporting those with mobility issues, visual impairments, and other visible disabilities; 
supporting people for whom English isn't a first language;
supporting our aging population; and
supporting those with varying degrees of literacy and experience. 
It's about community. As a business or organization, you have the opportunity to choose whether you want to be inclusive or if you want to exclude certain people. The tools and resources are there, so it's just up to you to choose if and how you want to use them.
Training and education
You don't know what you don't know. Many people are creating unintentional barriers simply because they don't know they're doing it. For example, your job postings may state, "driver's license required." But unless the job involves driving, is it a requirement? Is the question you're asking, "Can you get to work regularly?" More often it's the latter, but for many people with disabilities, getting a driver's license is an insurmountable barrier -- and so they don't apply.
Most HR people we've spoken to over the years embrace this simple change that means so much. It's not that they wanted to be exclusionary with their language -- it just happened. The same goes for your web content. Most people want to do the right thing, but they may not be aware of the challenges that PDFs cause; they may not understand how to add Alt-text to an image; and they may not appreciate the challenges that non-contextual links bring (after all, isn't "click here" obvious?)
There are organizations that can help you with this. There are consultants out there who can support your needs. And you may even have staff who have embraced accessibility and can be a resource for you. I have created and taught a "Writing for the Web" seminar for multiple organizations that looks at best practices across the board -- including the importance of accessible writing.
Training leads to awareness, awareness leads to improvements. But it doesn't stop there. This is an ongoing journey, so it's important to have refreshers and offer onboarding support for new employees. 
Make it part of your everyday process
Which brings us to the next step. When you make accessibility the foundation of your efforts, it becomes second nature and, in many ways, compliance becomes a self-fulfilling process. 
Accessibility can be incorporated into the fundamentals of every step. From early discovery and user experience research designed to align around Plain Language principles and intuitive content presentation, to creative asset production that focuses on compliance with colour contrast, to development strategies that are built upon the WCAG 2.0 AA compliance metrics, to mid-point and pre-launch check-ins to evaluate development against accessibility metrics, there are many places to include accessibility that will help make the journey a little less arduous.
And if your process is built upon accessibility, then new employees are taught that foundation. It ceases to be "new" or "different," but rather just is the way things get done. 
There is also a great benefit from documenting your efforts and updating with changes. As important as the "how" can be, understanding the "why" allows you to move from just dotting the "i"s and crossing the "t"s of WCAG compliance to providing an equitable experience for all your users.
Ongoing monitoring
As I said above, Jan. 1, 2021 isn't a finish line. It's not like you can get your site 100 per cent compliant, step back, and say, "Well, that was fun. And now we never have to look at it again."
The reality is that your site could be non-compliant before you finish that sentence. It only takes one content contributor uploading one photo without Alt-text for you to be non-compliant. And, like anything, once the focus has moved on, it's easy for people to fall into bad habits.
Look, is it the end of the world if one image is not compliant? No. That can be fixed. But those problems can snowball… One becomes two. That bad habit gets reinforced and, in a few months, you may have multiple compliance issues. Now multiply that by all your content editors and curators and you can see the potential for exponential growth of these issues.
Ongoing monitoring of your site is integral to catching problems as they arise and then taking the steps to fix them. In my post last week, I shared a handful of tools (both paid and free) that can help you with your site monitoring. Use them. Monitor regularly and make fixes where needed.
The one challenge with free tools is that you can't contextualize "errors." Tech solutions will often raise false positives -- especially around decorative images and logos. It simply can't know any better, so it errs on the side of "maybe you should check this." That's why you'll never get a 100 per cent compliant site. And if you're using free tools to report, the numbers without context, can be jarring.
Some of the paid solutions allow you to contextualize errors. You can effectively say, "No, this isn't an error." Sometimes an image is a logo -- and it doesn't need Alt text. 
Again, documentation and training are key. If you notice over a period of time that the same compliance issues keep coming up, you can use that as an educational opportunity to either refine your training or target specific behaviours with people. As mentioned above, most people want to do the right thing, but they may not be aware that what they're doing is non-compliant.
Reach out and get help
Accessibility can feel like a lot to digest. Especially if you've done nothing so far and are staring at the calendar, watching the compliance deadline quickly approach. That's what consultants and vendors are there for.
Some are better than others. Some are more predatory (watch out for the ones who lead with the threat of fines, for example). But there are good, quality people and companies out there who want to help get where you need to go, without exploiting fear and lack of knowledge. I'd like to think we're one of those and our collection of roughly 100 accessibility-themed blog posts would seem to back up our willingness to be honest and share our knowledge. So feel free to reach out to us for more information and we'd be happy to point you in the right direction.
Remember, accessibility isn't a destination in and of itself, but rather a journey -- one that we, hopefully, can all take together in an equitable fashion that ensures all of us get to fully participate in the communities that we create. 
Learn more about accessible web design;
Get help with an accessibility audit;
Take our "Writing for the Web" course;
Go back to read Part 1, Part 2, or Part 3.
Questions Answered
What does the AODA deadline mean?
How can I learn more about accessibility?
How do I make sure my website is accessible?
How do I plan for long-term accessibility?