AODA 2021 -- What You Need to Know Now, Four Months Away from the Deadline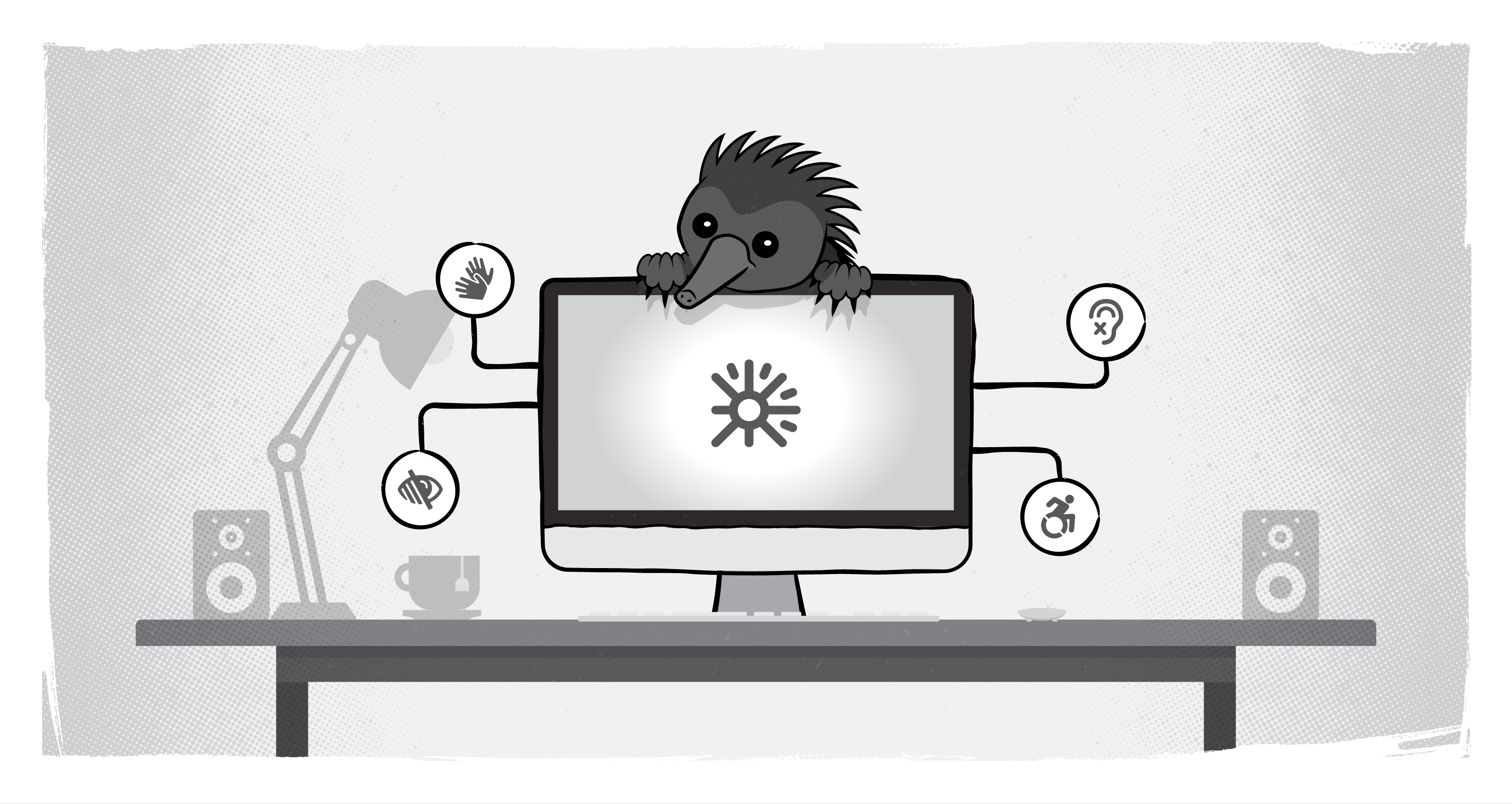 OK. I'll admit it. In my last post, I was less than complimentary of the whole AODA 2021 deadline and how seriously people were taking it. And while I still have serious concerns about how the whole thing has gone over the past few years, I am encouraged by the number of organizations that are trying to do their best -- regardless of the threat of enforcement.
Some organizations are well on their way to compliance; others are in the middle of their journey. And a few, unfortunately, have yet to start. So to help people along the path to accessibility, I wanted to spend the next couple of posts talking about concrete steps you can take to improve your site's accessibility. Today, we'll talk about the accessibility items of which you need to be aware.
Jan. 1, 2021 is just one accessible deadline of many
By Jan. 1, 2021 the expectation as outlined in AODA is that all websites and web content must be accessible, as per WCAG 2.0 Level AA compliance metrics, for the following organizations:
businesses and non-profits with 50 or more employees:
all municipalities; 
libraries (all public and those private libraries with 50 or more employees);
public-sector organizations; and
public and private-sector educational institutions (regardless of staffing)
But that's just the Information and Communication Standard part of AODA, there are also requirements for meeting Employment, Transportation, Customer Service, and Built Environment Standards.
For example, as of Jan. 1, 2017 all organizations, regardless of size, were required to have an accessibility policy in place, accessibility standards established for recruitment, communications support and accessible formats, and individualized workplace emergency responses for employees with disabilities. 
In addition to the information and communications requirements for your websites, this year's end brings another deadline. Organizations with over 20 employees must file an accessibility compliance report to the Government of Ontario by Dec. 31, 2020. 
If you want to know more about key dates, please check out the accessibility rules for businesses and non-profits page on the province of Ontario's website.
What's the risk of non-compliance?
Let's get the penalties out of the way, because they are the most shocking part of the legislation and the one thing that is often used by less-than-scrupulous organizations as a threat.
Don't believe me? I did a scan of the web and found a few sites that actually stated, "starting January 1, 2021, you could be fined up to $100,000 a day if your website doesn't align with AODA standards" along with some hyperbolic demand for action, like "Don't wait until it's too late!"
Here's what the legislation actually says.
Under the Accessibility for Ontarians with Disabilities Act, 2005, Part X, Section 37 (Offences), sub-section 3 (Penalties): "Every person who is guilty of an offence under this Act is liable on conviction,
(a) to a fine of not more than $50,000 for each day or part of a day on which the offence occurs or continues to occur; or
(b) if the person is a corporation, to a fine of not more than $100,000 for each day or part of a day on which the offence occurs or continues to occur.  2005, c. 11, s. 37 (3).
So, yeah. There can be fines.
But, again, the point of AODA is not to punish but to work with companies to support their compliance needs. As mentioned in the last post, the Ministry for Seniors and Accessibility wants you to reach out if you're not going to meet the deadline. "If you would like to establish a workplan with extended timelines, please contact [email protected] with your request." 
Those $100K per day fines are only for the most egregious violators of the law -- those who have been repeatedly warned, have received multiple complaints, and still choose to ignore AODA. If you're willing to put in the work and show that you're making a concerted effort to rectify the situation, you won't likely be receiving a fine in the mail. 
Be honest, don't hide, and make a plan. It's better to be proactive, even at this late date, than to be reactive. 
Top Five Accessibility Compliance Issues
You may not even be aware that your site is non compliant. You may be trying your best and still falling into non compliance. So where should you start? In our experience there are five things that most often cause sites to fall out of compliance.
Improper semantic markup 
Misusing header tags so that content falls out of sequence, or using <b> or <i> instead of <strong> or <em>. Again, as I usually do, I blame English teachers and the "Word"-ification of our content. Making sure you strip out all formatting is key, and do formatting directly in your CMS' content editor;
No alt-text on images 
Images that offer contextual information need to have alt-text included. Think about the purpose of your included images when you describe them. There are some exceptions (like logos), but even those should have nul alt text to allow adaptive technologies to skip over them;
Links without proper context
If you're using "click here" or "learn more" you're likely non-compliant. Links should be applied to text that effectively explains where the link is taking you, even if they're removed from the context of the surrounding text. For example, "learn more" could become "learn more about AODA compliance," which explains where the link is going before you click it;
Colour contrast issues 
The colours of your text against the background colour, or the colour of text overlay on images, are about more than 'making things look good.' Some colour combinations are difficult for some people to see. You need to ensure that you meet a contrast ratio of 4.5:1 for normal text and 3:1 for large text. WCAG 2.1 requirements (the next generation of WCAG) require a contrast ratio of at least 3:1 for graphics and user interface components. Large text is defined as 14-point and bold (or larger), or 18-point or larger.
No consideration for dynamic content 
Some pages may update dynamically without having to reload them (say, search results) -- using ARIA live regions can "fill this gap and provide a way to programmatically expose dynamic content changes in a way that can be announced by assistive technologies." What does that mean? Think about how a screen reader will read your content to a user who can't see it.
What's Next? 
Obviously, there's much more of which organizations need to be aware. But visiting the government of Ontario website can help. And that's just for AODA -- other jurisdictions also have similar accessibility requirements and they're largely informed by the WCAG regulations. 
There are many organizations that value accessibility, understanding that adhering to the best practices of accessible web development aligns perfectly with best practices with search engine optimization and mobile/responsive web development.
We've given a few quick tips to get started, but I encourage you to do some research. And if you need help in your efforts, don't hesitate to reach out to us as we'd be happy to offer advice or support your needs. 
Over the next couple of weeks, we'll talk about how customers can ensure compliance -- from creating internal policies to sharing some tools and resources that can help you get where you need to go. And, as always, we'd love to hear any comments you may have or experiences you want to share.
Learn more about accessible design or get help with an accessibility audit.
Go back to read Part 1
Questions Answered
What does the AODA deadline mean?
What if my website is not AODA compliant?
What web accessibility issues should I consider?