YOU Breakfast Reinforces Idea that We Can Make an Impact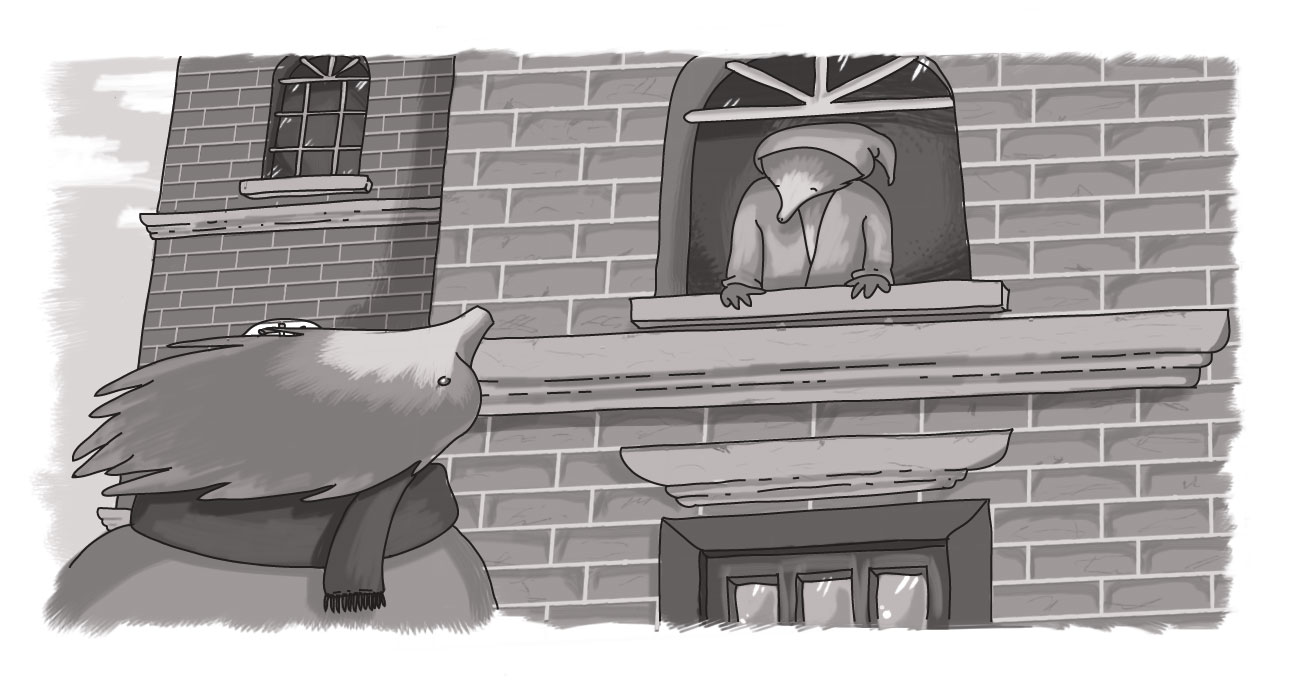 We were honoured to be in attendance at yesterday's Youth Opportunities Unlimited's 12th Annual Breakfast. The power of the speaker and her message resonated throughout the room and reinforced why we are proud to play a small role in supporting the organization and the London community.
Digital Echidna participates in YOU's Career Focus program, which encourages businesses to hire recent graduates and give them the opportunity to grow and develop their skills and their careers. YOU's Career Focus program supports Digital Echidna in finding talented people, just starting out in their career, and helps us to train and coach those employees long-term.
With a packed room at the London Convention Centre yesterday morning, and listening to the heartwarming reason that the YOU Made It Cafe was started, I was reflecting on the many barriers that people face when trying to secure work -- whether that comes from accessibility challenges to societal issues to challenging lives. As Steve Cordes, YOU's executive director, mentioned, it can be easy to dismiss someone with no experience and not give them the chance to show what they can do. But we, as a community, need to give all individuals, no matter what challenges they may have faced or be facing, an equal opportunity to be a part of, and contribute to our business' success.
At Digital Echidna, we work hard to eliminate those barriers and provide equal opportunities for people in our community. We have worked with LEADS Employment Services to remove these barriers and bring talent into our business, and with Fanshawe College and Western University to provide students with real work experience through co-op placements and internships. We work with LEDC and other tech companies to grow the tech industry here in London and provide opportunities for youth.  
There's an added benefit of attending events like this. We're able to not only show our support through participation, but also financially -- and that's a luxury that we all too often take for granted.
Amongst Echidna's attendees were members of our United Way GenNext team. This group has participated in breakfast programs run by the United Way, where they serve a healthy breakfast to children from disadvantaged communities. Attending events like yesterday and the United Way breakfast programs helps remind us to appreciate the benefits that we may take for granted. However limited we may feel at times, there is always a chance to give back to a community that sustains us -- and it reinforces our obligation to support others that are working hard not only to survive, but to thrive.
In reflecting with co-workers, one of the most memorable quotes that the speaker said is, "No one should be defined by their weakest chapter, everyone has a weakest chapter". We all face challenges in our life, and there are many supportive resources out there to help. Volunteering your time, or donating, even a small amount, to YOU, can help so many people in our community. I encourage you to visit the YOU website if you are interested in getting involved or giving back to an amazing organization.
And even if your interests lie elsewhere, please consider using your talents, time, and resources to support a charity, cause, or organization as you can make a difference. Yesterday's keynote speaker, Madi Parks, stated that it may seem like a small donation doesn't mean much, but for a youth facing homelessness, it can mean a meal they wouldn't otherwise have, clothes they wouldn't otherwise be able to afford, and -- most importantly -- an opportunity that wouldn't otherwise exist.
That's a luxury we have that we can't take for granted.
Questions Answered
How can I get involved in my community?