What Can You Do, Not How Can You Fit -- the True Focus of Accessibility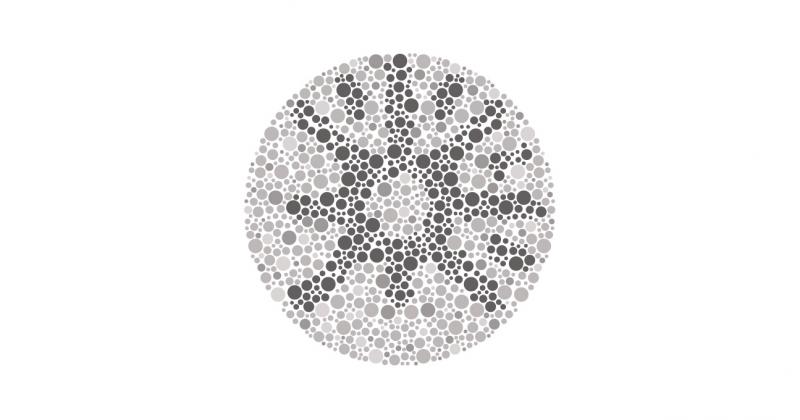 Accessibility isn't about making people fit into one world, but rather working together to ensure that all barriers are reduced enabling everyone to maximize their unique gifts and add to the vibrancy of the community.
Back in a particularly impactful Canadian Literature course I took in high school (many of the lessons and passions from it still resonate today), we discussed what it meant to be Canadian. And what we discussed was the idea of a Canadian cultural mosaic -- a tapestry of cultures that, unlike the American "melting pot" ideal, allows everyone to retain their unique differences whilst strengthening the greater fabric of Canadiana.
Accessibility is very much the same thing. We don't want everyone to be the same in our culture -- social or workplace -- so the goal shouldn't be to make everyone conform to our way of living, but rather celebrate the differences and find ways to make them work together.
That was part of the message that David Patchell-Evans, the founder and CEO of GoodLife Canada, shared as the keynote speaker at today's Ability First Champion Awards breakfast.
Patchell-Evans has a daughter, Kilee, who is profoundly autistic. Told to have her institutionalized, Patchell-Evans instead has worked diligently to "enter her world" on her terms, and has contributed significantly to autism research in Canada.
His epiphany came when he realized that instead of trying to make Kilee conform to his world, he needed to reach out to her on her terms, enter her world, mimic her behaviour, and established a rapport that would allow her to welcome him into her experience.
Too many people look to accessibility as accommodation (and I really won't go off on my rant about how much I hate that world) -- doing something special that allows people with disabilities to access the greater world. And while well-intentioned, that view can be limiting.
Instead of seeing what people with disabilities can do, it causes people to only think in terms of where people with disabilities can fit. That's a significant difference.
In my last blog, I referenced the work that CIBC has done bringing people on the autism spectrum into their employ to benefit from their unique skillset -- a laser-like focus that has allowed them to be incredibly successful at identifying fraud. That is an example of focusing on what people can do.
People with autism may not interview well, which in turn leads some companies to question how they'll "fit in" with a corporate culture. Instead, we need to focus on how the corporate culture can be strengthened by the presence of greater diversity.
Deputy Premier Deb Matthews was also on hand -- the event featured a lot of government support from Honourary Chair and London West MP Kate Young, London North-Centre MP Peter Fragiskatos, and London West MPP Peggy Sattler) -- and Matthews spoke of the Province's commitment to accessibility. She spoke of Access Talent: Ontario's Employment Strategy for People with Disabilities. And as a member of the province's Employers' Partnership Table on accessible employment, I can attest first-hand that there is a desire for this to be about more than just words.
Matthews spoke of the desire to have employers with 20 or more employees to hire just one more person with a disability -- stating that it would result in well over 50,000 jobs for PWD. That's an admirable goal and, done properly, can bring tremendous value to the community.
But it starts with not merely finding a place. It starts with focusing on what people can do. It starts with looking at the ability first, then figuring out the rest.
Today we celebrated a number of companies in London that are leading the way. And we hope more join in the cause. After all, that diversity is the strength of our cultural mosaic.
Questions Answered
What does accessible employment mean?