Welcome to the Hallway Track, A New Approach to Conferences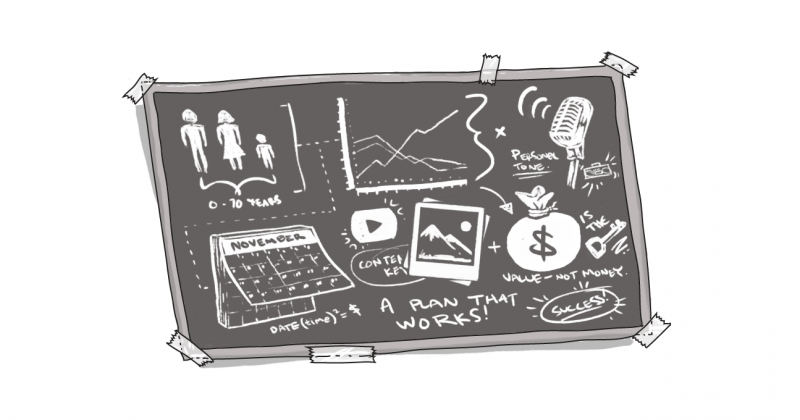 I have been in customer service and sales for 20 years, 10 of those at Digital Echidna. In this time I have been to my share of conferences and tradeshows.
We tend to sponsor or attend the same industry-specific conferences year after year. This isn't a bad thing, as it helps build our reputation as an expert to peers and clients. But it does mean I needed to change my expectations to find value going to the same events with many of the same people. Therefore, over the last three years, I have embraced something called, "The Hallway Track" approach.
The Hallway Track was first brought to my attention by George Matthes, Technology Manager at Johnson & Johnson.
The Hallway Track is pretty much just as is sounds. It is about managing your conference experience based on what you learn from people that you meet in the hallway, instead of during the formal conference track sessions or even at the tradeshow booths. A 'hallway track' is happening when you see three or more people engaged in conversation outside a session or away from a conference booth. 
Yes, these hallway 'tracks' can be intimidating to join, but most hallway track conversations can be approached by saying, "Hi, do you mind if I join you?". Tell yourself that a conversation in an open hallway is clearly welcoming for other people.
And, know the power you have in welcoming people, too. If you are in a hallway track conversation and a crowd grows around you or one person seems to be hovering nearby, speak louder so that others further out can hear. Make eye contact, open the circle and ask others to share their ideas.
Here are my five tips, around changing your perceptions and embracing "The Hallway Track".
Prepare
Reach out to people who are attending ahead of time and ask if they have time to meet for a coffee, lunch, or a drink. If they can't commit, have them stop by your booth, if your team has one, at the event. When you arrive at the event, go out of your way to introduce yourself to conference volunteers and organizers.
Reciprocate
Network on the exhibition floor to catch up with people that you know and to find out what is new in their business. Look for ways that you can use your network to promote their services or make more connections for them. If you approach networking in a "What's In It For THEM" approach, you will be surprised at the reciprocal efforts that others will have towards promoting your services.
Sessions & SOCIALS
Since conference track sessions are usually recorded, I can review those tracks at a later time/date but what I can't do, is recreate the opportunity for hallway tracks. That said, attend the sessions of the people that you have met over the years. This shows support for them and it always helps to have a friendly face in the crowd. Also, attend any sessions or keynotes your teammates are giving to offer the same level of support. Socials, whether marketed by the event as award shows, sponsor appreciation parties, or kick-off or post-conference parties, are also very good ways to meet new people that might never cross your booth and is an extension of the hallway track. Just know when to show up, and know when to leave.
Follow up
Don't be afraid to follow up if you didn't get a chance to connect with someone at the event. I have had some great video calls with people -- weeks, sometimes months after the event -- as they have more time and the hectic pace of the event is behind them.
Reassess
Reassess whether this approach was successful. For example, did you have better conversations? Did you find any new potential partnership opportunities? Did you meet some new people that you wouldn't have met otherwise?
Don't get me wrong, I also invest my time in manning our booth and learning about ways that our services can help others. We go to conferences to build new connections, brand awareness and connect with potential clients. The Hallway track might not be for everyone, but looking at events with a new lens always holds value.
How do you find value in events or conferences that you attend year over year? I would love to hear some tips from you.