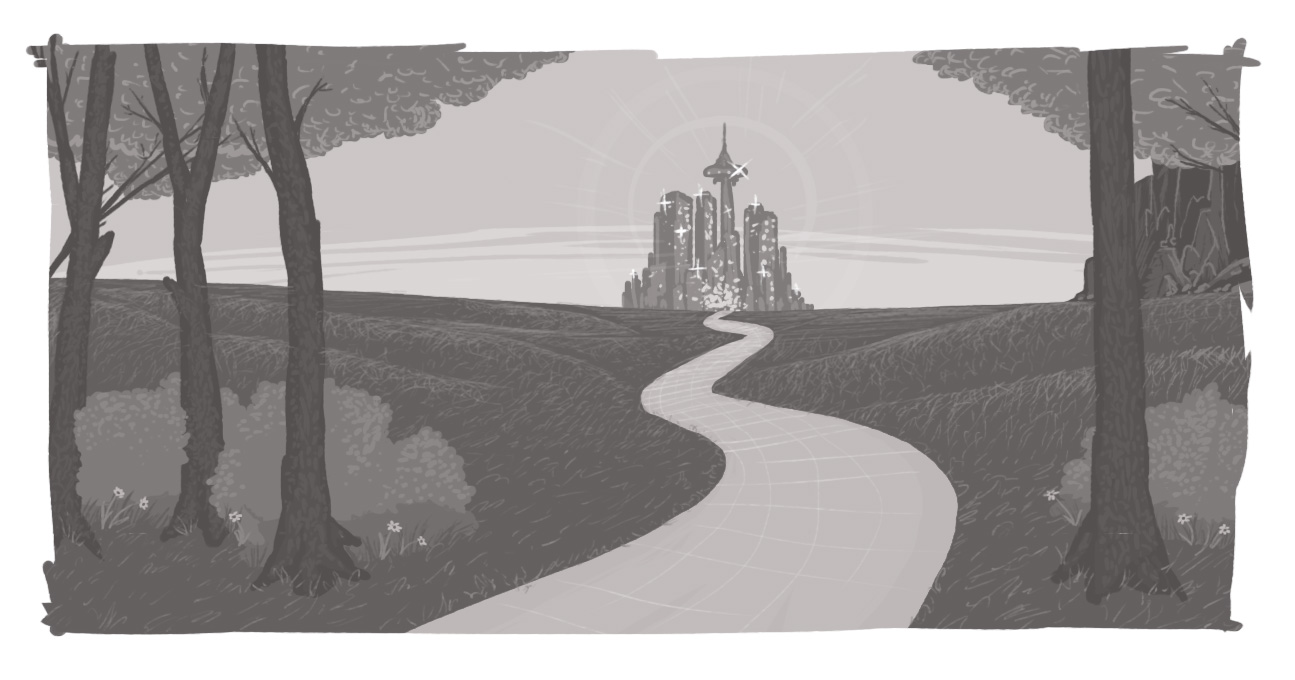 It's around 17 degrees Celsius in London Canada. The sun is out, there is a nice breeze. I walked to work this morning and logged my time into walkonebook.ca.
Walkonebook.ca is a small Drupal CMS project we developed for London Public Library. It is especially meaningful for me for two reasons. First, this was my first project launch with Digital Echidna. Second, after graduating college with a library & information technology diploma many moons ago, my own career  began in a library.
Our involvement with walkonebook.ca began a few days into the month of January when I received an email from Carolyn Doyle, coordinator of adult services at London Public Library. She asked if Digital Echidna had any interest in sponsoring their new reading campaign, One Book, One London. Literacy being one of our charitable interests, I asked for a copy of the book that they chose to use (thanks Ellen Hobin!) and read it cover to cover. I became enamoured with the characters and with Carolyn's vision of a city-wide walking challenge using the book's journey theme as backdrop.
The one snag? There were only five weeks until the launch of the campaign (February 27).
About the project
The One Book One London reading initiative aims to celebrate reading and experiencing one book together as a community. "Etta and Otto and Russell and James," is written by Emma Hooper. This work of fiction follows an 82-year-old woman, Etta, whose life's dream is to see the water of the ocean. She sets out from her farm in Saskatchewan to walk to the waters of the Atlantic. Her husband Otto, at home waiting for her on their farm, reminisces about his Canadian WWII experiences.
Digital Echidna developed the mapping tool, donated the cost of the URL registration fee, and is providing a one year site maintenance and hosting agreement. The stand-alone site contains the following features and functionality:
Drupal 8 CMS

Three-page site

User accounts with dynamic mapping functionality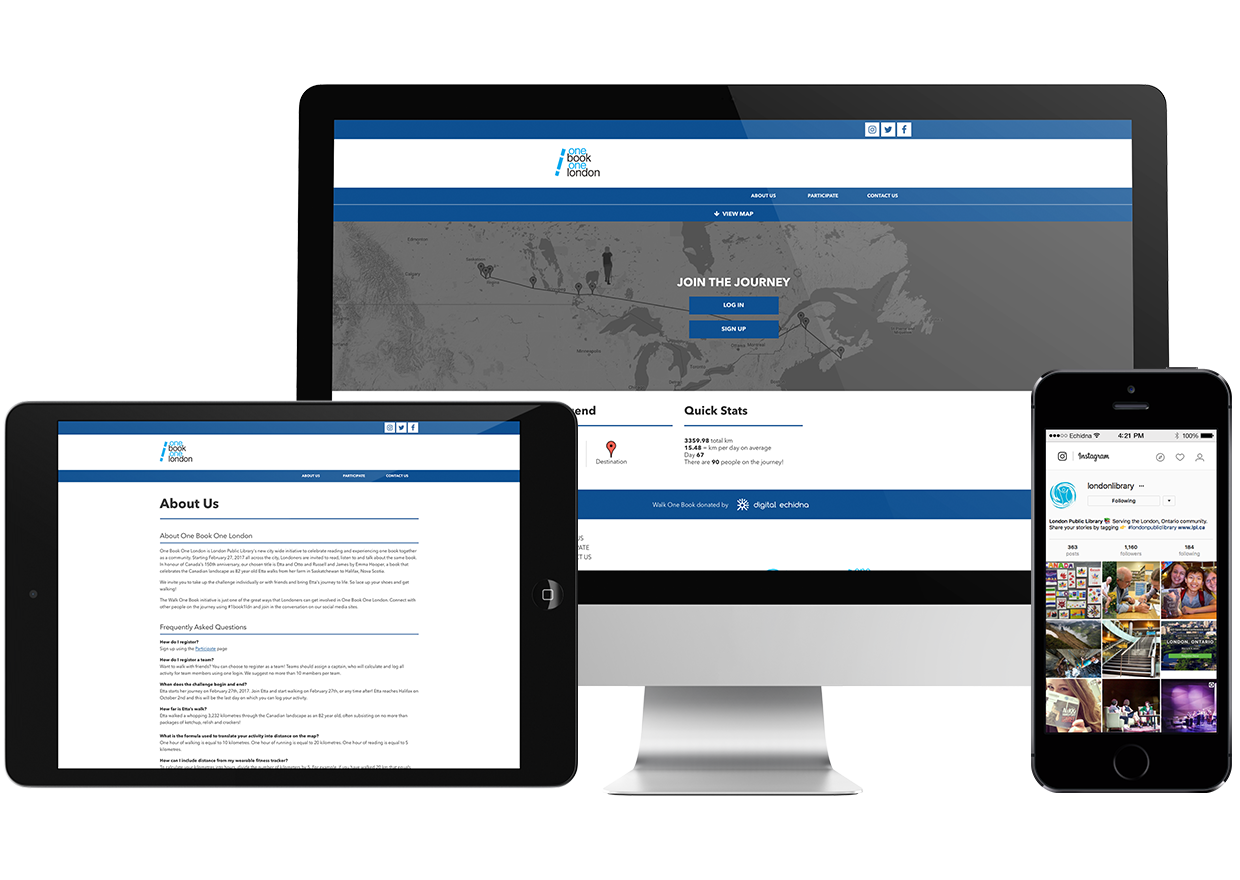 Why Drupal?
Digital Echidna is a leading Drupal development firm located in Ontario. London Public Library is already using Drupal for its public-facing site. We felt library staff being familiar with the content management system would be able to manage the minisite without having to undergo training or lose time learning a new technology platform.
Drupal Modules Used
Some customization work was done. Modules include:
Automated Cron

Block

Breakpoint

CKEditor

Comment

Contextual link

Custom block

Custom menu links

Database logging

Field

Field UI

Help

Internal Dynamic Page Cache

Menu UI

Node

Pathauto
Custom:
Big thanks to the Digital Echidna team who worked on this: Tori Taylor, Yan Zhang and Kevin Newman.
The site isn't perfect. A tight deadline meant we had no time to develop a robust team registration process. Furthermore, library policy prohibits the collection and use of email for marketing purposes so we were not able to incorporate push notification features we felt would encourage returns to the site. Instead, the campaign relies on social media and other traditional campaign communication tactics.
What does work is that walkonebook.ca brings another dimension to the library's reading campaign. The icon representing Etta moves along a predetermined path at a daily rate of 14km. Individuals participate by creating an account and entering time spent walking, running, or reading. Time translates to kilometres per type of activity and the individual's map marker moves forward accordingly -- along the same path as does Etta.
Adding this layer of technology to the reading initiative has been met with positive reviews from the community and from library stakeholders. The library has captured interest from an audience that may not want to read the book for whatever reason, but still want to participate.
So, our challenge is to walk the 3,000+ km distance Etta walked, over the lifetime of the campaign - which officially ends Oct. 2, 2017. I am hardly at the halfway point, but don't count me out yet!
Summer is just getting started. It is not too late for you either. Sign up and play along at walkonebook.ca!
Other links
Get a copy of the book at your local London Public Library branch or visit your favourite book retailer.
And visit the publisher page to learn more about the book chosen for this activity: Emma Hooper's Etta and Otto and Russell and James.
Questions Answered
What is Walk One Book London?
What is the book Etta and Otto and Russell and James?