A Very Covid Christmas Amplifies the Importance of Family, Friends, and Colleagues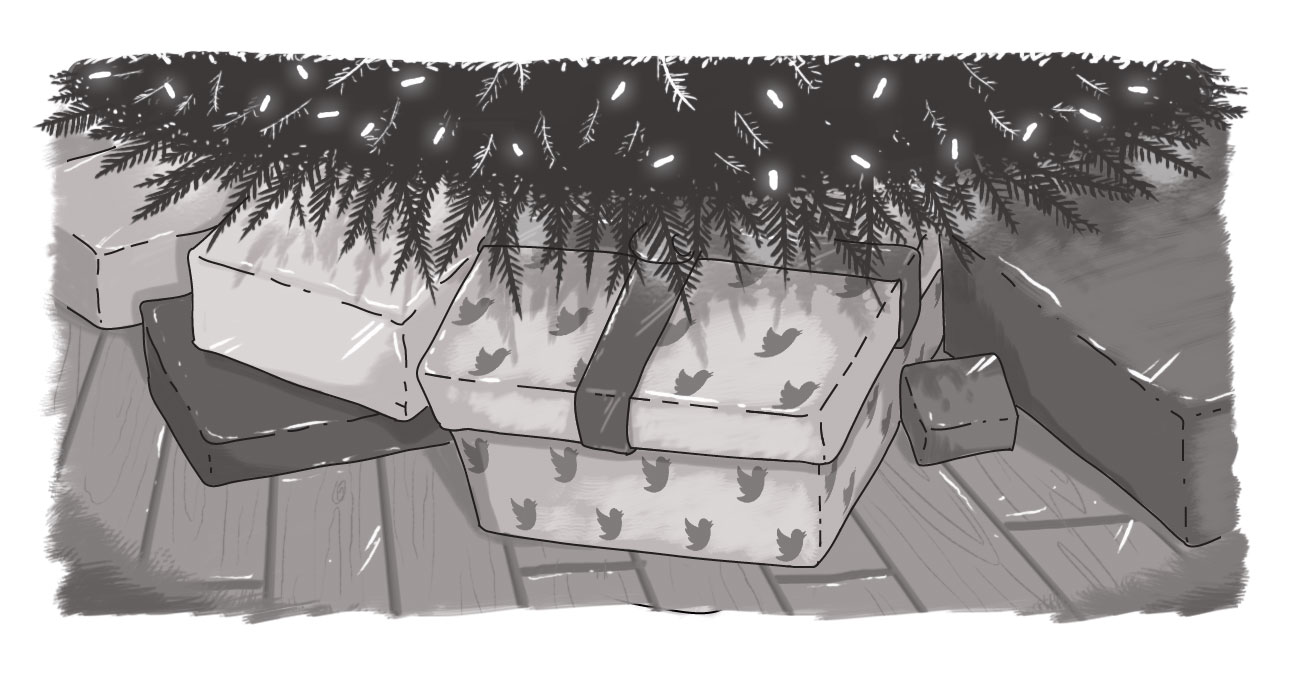 Every year, I share a message much like this. I talk about the joys of the holiday season and encourage you to take the time to spend it with your friends, family, and loved ones. It's a message that I've done with such regularity that it almost seems formulaic -- even though it's written with all the warmth and sincerity that the season brings.
But then 2020 happens. And we've all got a lump of "Covid" in our stockings.
Covid may certainly make this message less formulaic, but the sentiment behind it may be more deeper and more resonant than it ever has been.
This year, more than most, the importance of family, friends, and loved ones has been magnified in ways that we couldn't have imagined. And our concept of family and friends has been expanded in new and wonderful ways. 
Back in the B.C. times (Before Covid), I think it's safe to say that we took for granted the things that had become routine: the people we'd pass on our way to work; the simple fact of seeing people in the hallways of the office or grabbing a coffee; and even the friendly faces at the stores and restaurants that we'd frequent during the day.
There were days where we'd be so wrapped up in our own thoughts and work that the day would just be a blur of faces -- but sometimes with no real attachment.
Now? Maybe that's the gift 2020 is giving us. The opportunity to take a moment and appreciate those moments and people. 
For many of us, 2020 took those moments away. We are keenly aware how lucky we are in that we've been able to continue to work. I wouldn't say it's business as usual, but we are very appreciative that we've avoided some of the challenges that others have faced. However, it's been different. People we'd see every day were now relegated to a quick moment on a Zoom call. People we took for granted that we'd see "tomorrow" now are welcome unexpected faces when we do encounter them -- online and off.
And it's changed how we embrace family -- both birth and chosen. For many of us, our social circles have shrunk dramatically, as we work together to combat Covid. Some of us have newborn family members whom we've yet to meet; others have sadly lost family members -- and been unable to gather and grieve in the way that has been so historically meaningful. 
But absence makes the heart grow fonder, as they say. 
So that's what I'm taking as 2020's Christmas gift to all of us -- the gift of perspective and appreciation. 
Whether you're celebrating Christmas, Kwanzaa, or the Feast of the Nativity this week, or if you've recently celebrated Hanukkah, I hope you are able to do so with your friends, family, and loved ones.
Whether that's with a small gathering in the same room, or multiple virtual gatherings over Zoom, I'm going to repeat my annual hope that you take advantage of the time to reflect upon the important people in your life, and to hope for a brighter tomorrow. 
On behalf of my family and our broader Echidna/Northern family, let me wish you the happiest of holiday seasons, and a very merry Christmas.