Taking a Bite Out of the Forest City for PSEWeb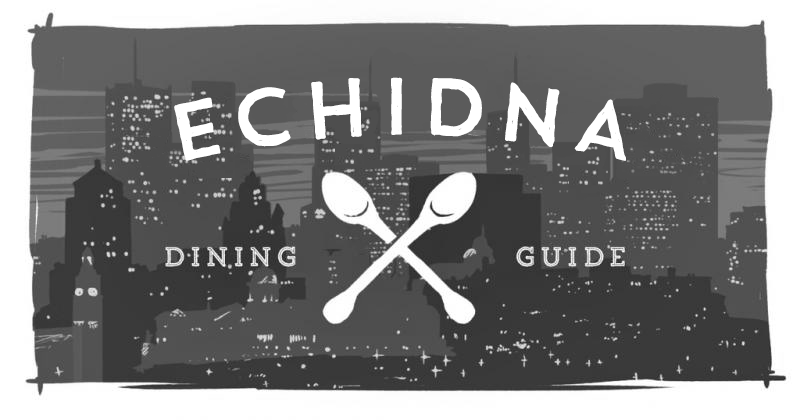 The calendar has changed and August is upon us. And in less than two weeks, PSEWEB will be hosted in Digital Echidna's hometown of London, Ontario. Not only are we proud Bronze-level sponsors of the event, but we're happy to welcome people to the Forest City.
You could listen to your hotel concierge and get some recommendations for places to go and things to eat, but we want to give you some options that will help take your London experience to the next level. After all, we're locals and we love to eat. You may remember this post from when I was in Montreal, so I figured the least I could do was show you around my neck of the woods.
Now, we've restricted this to the downtown area. Up around the university, you'll find a lot of chains, but we wanted to introduce you to a few amazing places that are uniquely London.
The Morrissey House
So, Western connection… Mark, who owns the Morrissey used to run The Spoke back in the day! The MoHo is a wonderfully casual spot with amazing food and a well-curated craft beer selection. They do a stellar brunch on Sundays, have some incredible vegan options, and I've yet to have a bad meal there.
TG's Addis Ababa Restaurant
Just a little further east along Dundas from the MoHo, you'll find Addis Ababa. My co-worker swears by this place, so you have to try it! It specializes in Ethiopian food and is truly a dining experience. A great way to experience it is to get together with a group, order a combo plate, and sample a bit of everything -- using torn pieces of injera instead of cutlery. The key watt and tibbs are incredible and there's ample vegetarian options available to you. If you have the time and inclination, the coffee ceremony is well worth it.
Follow the Wolfe Pack
We're going to cheat a little bit here for you. Basically any of the venues owned by Wolfe Pack Inc. (the Wolfe Brothers) is worth going to: Early Bird, Wolfe of Wortley, and Los Lobos.
Each of them have their own style and menu. The Early Bird takes diner food to the next level (and the décor is worth seeing on its own); the Wolfe of Wortley is a small-plate and crafted cocktail restaurant that focuses on locally sourced items; and Los Lobos puts a modern spin on Mexican food (seriously, try the beef cheek).
And if you're looking for a place to go when the sun goes down, the resurrected Nite Owl is a "hidden" bar above Los Lobos. If the red owl is on, go around to the hidden alley entrance off Albert street and up the stairs for an incredible selection of premium drinks (the Smoked Manhattan is a great choice). Cool vibe, intimate surroundings, and the cachet that comes from a "secret spot" -- you can't go wrong. Bring cash.
Hunter & Co.
Just around the corner for Echidna HQ, you'll find one of the newest restaurants in the Forest City. Hunter & Co. describes itself as offering a unique-and-adventurous culinary experience, and I can tell you they're not exaggerating. From charcuterie to freshly shucked oysters to bone marrow, there's always something new and exciting to try. I would highly recommend the Deboned Stuffed Wings and "The Best Grilled Cheese."
Rebel Remedy
Rebel Remedy is a "health bar" that offers everything from blended tonics to salads and sandwiches, elixirs (including Bulletproof Coffee -- seriously, butter and coffee don't sound like they should work, but they really, really do…), and other wonderfully creative concoctions.
They have a list as long as your arm of proteins, boosters, adaptogens, mushrooms, energy infusions, and healthy fats that can be added to your beverages. It's a favourite of some Echidnas, including one who is in danger of being overwhelmed by the sheer volume of Rebel Remedy stickers that she's acquired.
I look forward to seeing you at PSEWEB and I hope you'll stop by the Echidna booth, say hi, and maybe we can hit one of these places for a bite to eat. And if you do go without me, make sure to let me know what you think!
Questions Answered
Where can I eat at PSEWeb?
What are the best restaurants in London, Ontario?