Still Time to Register for Next Week's Free Acquia Engage Event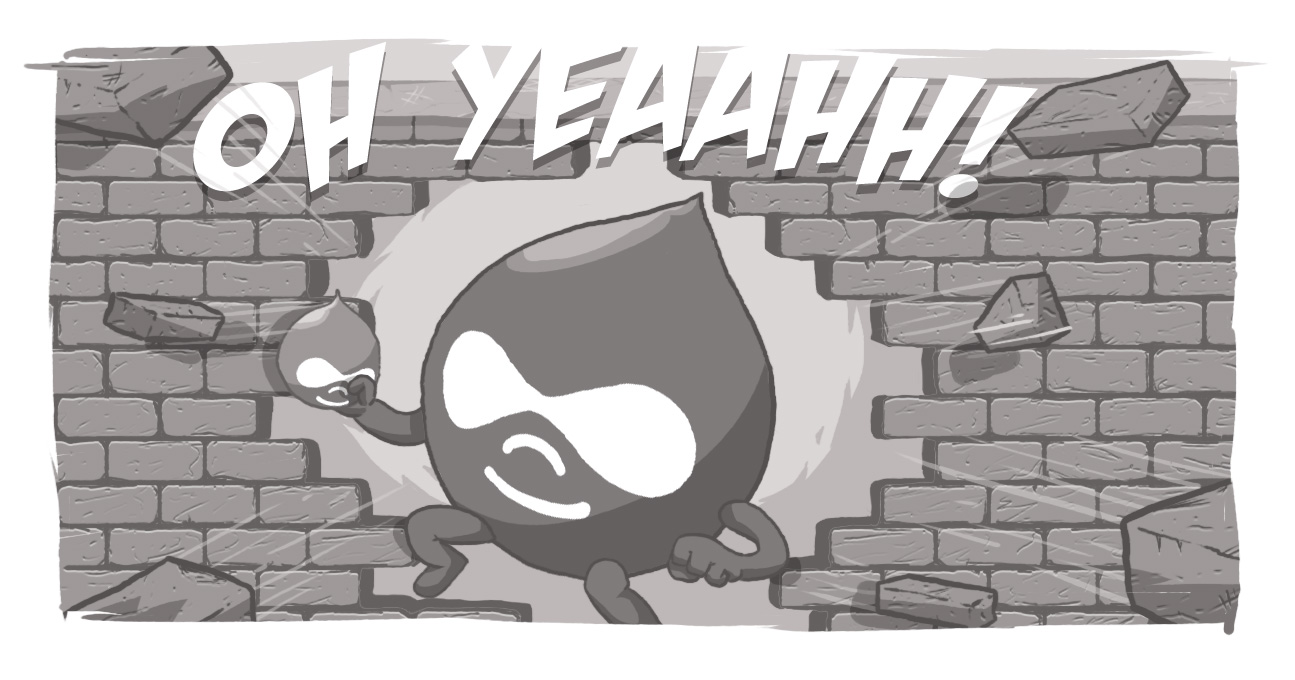 Next week, a few of us will be "attending" Acquia Engage -- and this year's event is more accessible than ever!
Obviously, COVID has changed the way we attend events. This year's event is totally virtual and attendance is free. This is a perfect opportunity for those who are interested in open-source technology and digital experience to learn more about these exciting and emerging technologies from some of the industry's experts.
I can tell you that we always come out of Engage with more knowledge and increased energy about the potential that OpenDXP offers. This is our fourth year at Acquia Engage, and we love hearing the amazing stories about how clients are using OpenDXP and Engage provides you with a fantastic opportunity to learn from the best of the best.
Digital Echidna will also have a virtual booth you can visit. There are a few ways to engage with us at the event:
You can cycle through our five videos;
You can download case studies; and
You can interact with myself and Victor through a live video/chat feature
And, in true Echidna fashion, we are bringing you folks the chance to win a Drupal 9 hockey jersey! If you download an asset, you'll be entered into the draw! The virtual booth will look a little something like this: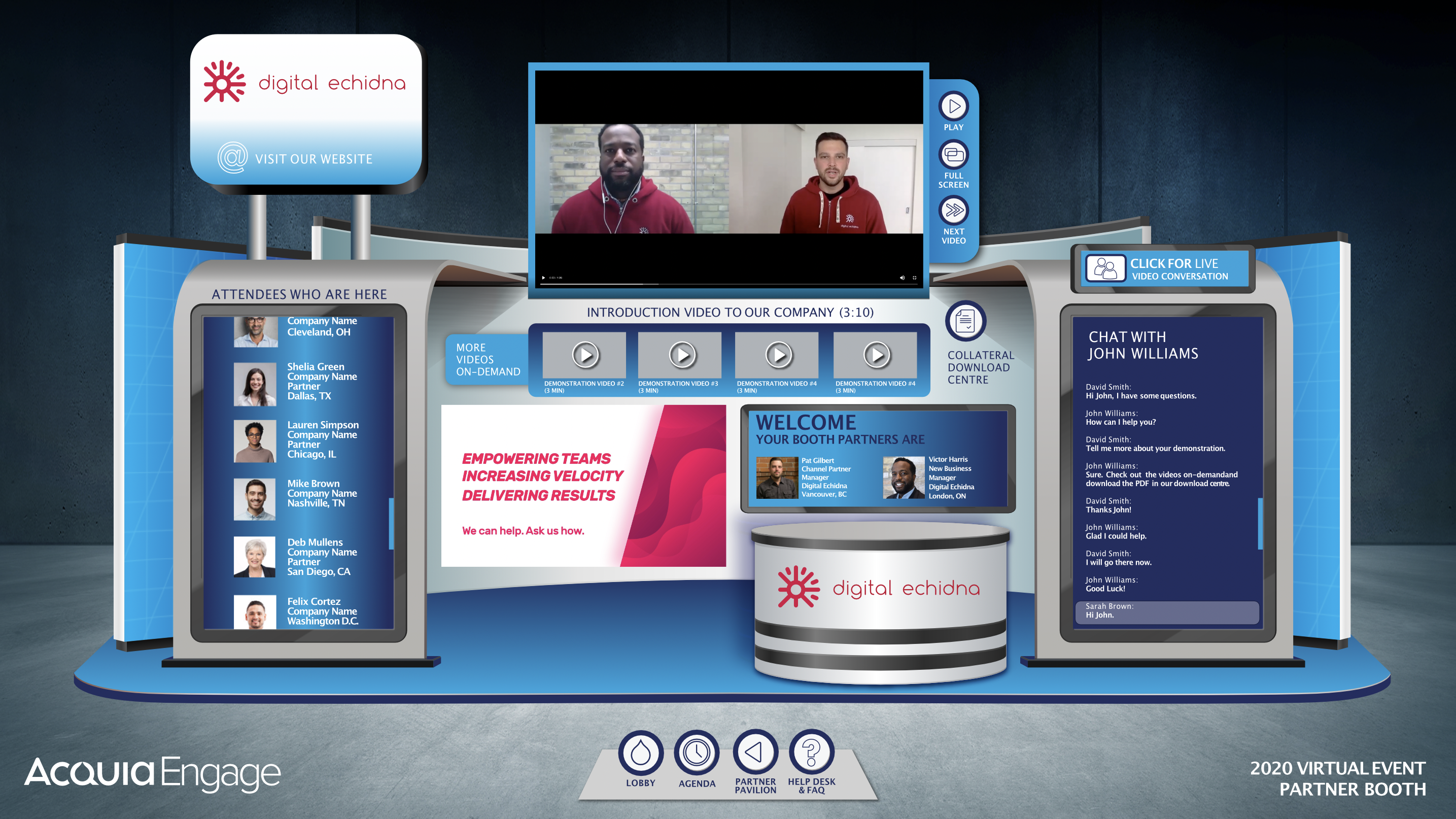 The event runs next week, from Oct. 20-21, and you can learn more by visiting the Acquia Engage event page. There you can see who will be presenting, review the event agenda and find out about sessions, explore networking opportunities, and -- most importantly -- you can register online.
Again, let me remind you, this year's event is free.
Knowledge is power, and Acquia Engage brings some of the best minds in the industry together to share success stories about the best-in-breed DXP products that Acquia offers to help maximize the impact your business has on its customers. 
And speaking of best-of-the-best, it's just a reminder that we are finalists in two categories for the Acquia Engage awards. So if you want to learn more about ways that you can improve your digital experiences, I encourage you to attend Engage, and to also feel free to reach out to us at Digital Echidna to explore how we can help you with your own digital experience journeys.