Sharing Knowledge Helps Us Find the Answers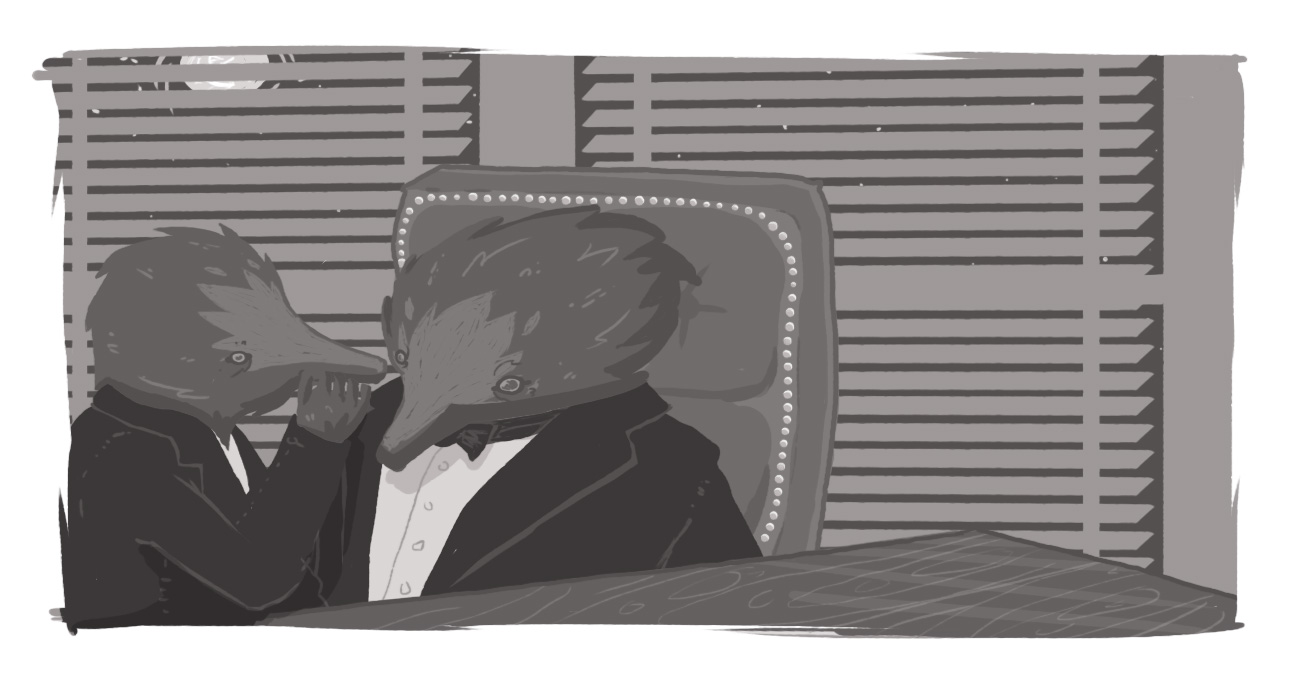 A few of us over the years on this blog have pulled out the old "a rising tide lifts all boats" adage. There's a reason why axioms like this exist -- it's because they're true and they've been proven so. It's why Digital Echidna has been so committed to sharing its knowledge with the open-source community and it's why I, along with my colleague Jordan Thompson, are currently en route to Toronto to present at DrupalTO.
Today's topic is our experience developing the custom Drupal module for the Vancouver Public Library's Story City interactive map. This module has also been released to the Islandora community because it includes functionality that should allow any Islandora assets with geographic data to be plotted on a map.
I do hope that you'll be able to attend. After all, this is a sneak peek at the presentation that we'll be giving next month at DrupalCon in Seattle. But lucky Hogtowners will get to experience this talk for the low, low cost of absolutely free!
I'd argue that's a deal at twice the price!
Visit the meetup page to register. The event takes place this evening at Myplanet, which is located at 252 Adelaide St. E. It begins at 6:30 p.m.
One of the key themes for DrupalCon this year is, "ambitious digital experiences." We put a lot of work into this module to provide an intuitive and engaging experience, and solved quite a few challenges along the way. Those are likely challenges that other companies and institutions are facing. So why do we give away the "answer" free?
Because that's the benefit of open-source technology -- and Drupal, specifically. It's not about hoarding proprietary information, but rather working collaboratively with the brightest minds and dedicated developers from around the world to solve, test, iterate and explore solutions that we all face. It's about constantly striving to improve the foundation of what we do and provide real value to our customers -- and not just our customers, but all who use Drupal as the framework upon which they build their digital solutions.
Reputation matters. If people have positive experiences with Drupal, then we all win. And we're confident in our ability to provide added value through customer support, innovation, and talent, that we don't need to lock our clients into a proprietary CMS. Realistically, since Drupal is open-source, once we launch a site, our clients could ask for the "keys" and walk away to any other provider. Our strength is that we work diligently to provide them with an experience that makes them want to stay.
But customer service is only part of the pitch. If the solution isn't sound, then no amount of customer service is going to overcome a poorly designed product. That's why we're committed to continuous improvement, ongoing training, and sharing with the community. As Victor referenced in discussing our support of DrupalCamp Florida or as Yan talked about with our local educational efforts having global impact, that's why we're so supportive of the community as a whole.
We know that there are a lot of talented people out there working on different projects. We know the value of learning from others and we believe they get value from learning from us. And while we may have many of the answers, we know we don't have them all. But working together, growing a community, and supporting excellence can help us strive to reach that goal.
I hope to see you out tonight in Toronto! We'd love to have you join us for DrupalTO. And if you can't make it tonight, but would like to be part of the community -- or, better yet, have some projects or information that you'd like to share, we are always looking for speakers to share their experiences at the London Drupal Users Group (LonDUG). You can reach out to Roxanne to express your interest!
Questions Answered
What Drupal events are in Toronto?