Northern Drupal Support in the Sunshine State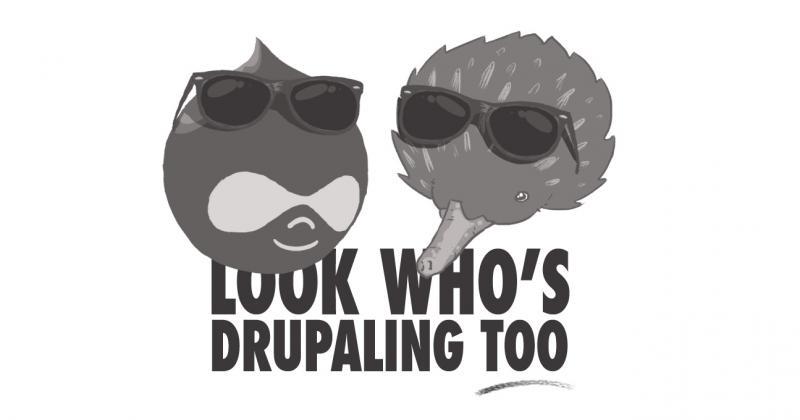 Over the past couple of weeks, we've certainly experienced the "best" that a Canadian winter has to offer. Whether that was enduring sub -30 wind chill, spending far too much time chipping ice off of my windshield, to the past two days of slip-and-slide weather that's impacted our fair city, you could forgive me for having my mind wander southwards to warmer climates.
And though I'm not able to attend this year, I'm thrilled to announce that Digital Echidna is a bronze-level sponsor of Drupal Camp Florida! The event, which takes place from Feb. 15-17 is a great opportunity for the Drupal community to come together and embrace the open-source ethos of knowledge sharing and community growth.
And we're not only supporting it as a sponsor -- one of our Echidnas will also be on-hand doing a presentation to the crowd. Anya will be sharing her thoughts on developing your site-building toolbox with Drupal's layout tools and proposals.
We're always excited when Echidnas have the opportunity to speak at these events. Not only does it provide great recognition and opportunities for our staff, but it reinforces Digital Echidna's position as a Drupal thought leader -- not only in Canada, but throughout North America. That reputation of excellence is something of which we're incredibly proud, continually work on (continuous learning and improvement is, after all, a core value of ours), and in which we invest.
You've heard it from us before, but it remains true. We're tremendously grateful for the business opportunities that our embrace of the Drupal Content Management System has provided us over the years. And we are committed to giving back to a community that has supported us so greatly during this time.
We believe that leadership isn't just about positioning ourselves at the head of the class, but also sharing the knowledge and experience we have with others. A rising tide raises all ships and, in the open-source world, when our community is stronger, more knowledgeable, and working together to innovate, then we all win. Supporting events like this is integral to fostering that environment of growth and innovation.
So as much as I'm sad I won't be able to head south this week, I know that Anya is going to carry the Echidna brand with distinction, as she always does. If you're in attendance, make sure you check out Anya's presentation -- and feel free to say hi!
Questions Answered
When is Drupal Camp Florida
Does Digital Echidna do any presentations at events?