Montreal Dining Guide Redux -- Drupal North 2019 Edition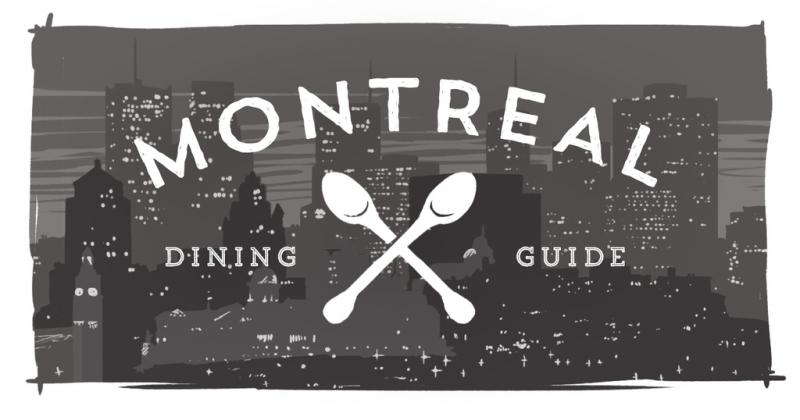 I am really looking forward to connecting with the Drupal community for three days of learning, sharing and Drupalling. We like to support Drupal events outside of our hometown of London, ON to learn how others are solving similar challenges on the Drupal platform. I appreciate the bonding aspect of these events and food offers a great way to connect with others.
I've been to my share of events over the years and one thing I've learned is that you cannot live on conference food alone! This is especially true when you're in one of the most incredible food cities in North America. So while I'm currently en route to Montreal for this week's Drupal North, I'm not going to lie and say that my head and stomach aren't already making plans...
A few years ago, I posted a blog where I took some advice from my colleague Jay about places to eat in Montreal for #PSEWEB. And while most of those places are still strong recommendations, I asked him for an update as Drupal North is going to be right in the heart of downtown Montreal.
Obviously, public transit in the city is great and Guy-Concordia Metro is right next to us, but whether you're looking for a quick bite during the day, or someplace post-event, as the event is taking place at the John Molson School of Business in Concordia's downtown campus, I wanted to focus on places within walking distance.
La Belle et La Boeuf -- You can always just wander up and down Ste. Catherine's street because there's so much stuff to see, do, and eat. In our part of the street, you'll find the last remnants of the old Montreal forum. And right in between the old Forum and the conference venue, there's a cool little gourmet burger place that has amazing ambiance, great food, and a variety of signature cocktails. It's a perfect place for a Drupal North meetup!
Bar-B-Barn -- Just south on Guy there's a venerable chicken-and-ribs place that's been around since 1967. For over 50 years they've been a go-to-place for downtown business types hopping in for a quick lunch, to large groups (they say they can accommodate 200 at a time) looking for fall-of-the-bone ribs and delicious chicken.
Kazu -- A few years ago, this part of rue Sainte-Catherine was going through a rough time. With the Forum leaving, businesses started to vacate. But over the past few years, there's been an incredible resurgence fuelled by new cuisines taking over the storefronts (and Concordia's arrival -- and influx of students). Kazu is a Japanese restaurant that's quickly making a name for itself with authentic cuisine and a healthy assortment of vegetarian and vegan-friendly options.
LOV -- About a half-hour walk from the venue (but well worth it), just past Victoria Square, you'll find LOV, one of Montreal's marquee vegan restaurants. From serving wine produced using organic farming to a focus on hand-made products and local suppliers, LOV offers elite botanical cuisine.
C'ChoColat -- Some of you may know that I have a bit of a sweet tooth. And I fully expect to indulge it at C'ChoColat. It opened in 2015 and has a full menu. But it's well known for its decadent desserts, crepes, milkshakes, and alcoholic "Choctails."
And that's just a handful. In our neck of the woods, you'll find everything from authentic Vietnamese and Thai cuisine to the party vibe pseudo Mexican stylings of Three Amigos. And, as Jay says (much to the chagrin of every right-thinking doctor out there) you can't go wrong popping into a little casse-croute for a couple of steamies and a bag of frites. The Drupal North committee has also curated a list of restaurants nearby for you to peruse. 
The Echidna team will be on site at the event and I invite you to reach out if you're looking for something to do or somewhere to go! We look forward to seeing you at Drupal North and are excited about three days of learning, training, innovation -- and, of course, eating!
--
Did you enjoy this blog? Get more just like it by signing up to receive Digital Echidna's free e-newsletter, delivered to your inbox every month. Industry tips, information, and expertise to aid the health of your digital project. Subscribe today.
Questions Answered
Where can I eat at Drupal North in Montreal?
Where are some places around the John Molson School of Business to eat?