Measuring UX for Higher Ed Websites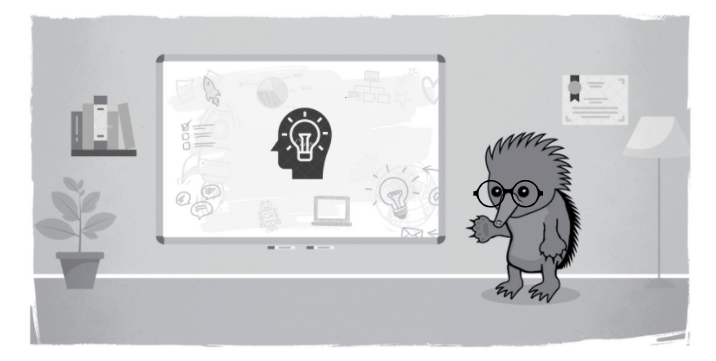 Higher education institutions are a business just like any other. Each institution competes against the others in its category to sell education to prospective students. A good online experience can be a powerful competitive differentiator for colleges and universities that want to stand out from the crowd. 
For those who have been doubly concerned about the need to move to Drupal 8 or 9 before Drupal 7 ceases to be maintained, the news that Drupal 7 end-of-life has been extended is welcome news.
However, just like in school, the extension does not mean your work is cancelled. Now is  a great time to look at your analytics and make a plan for a better user experience while you budget the upgrade, too. 
In this blog, I will be going over ways to collect user data so you can apply it to the key areas important in making a site an 'attractive' and 'good experience', namely: 
Realigning your primary website objective
Improving usability of the site
Increasing user satisfaction 
Improving Search Engine Optimization (SEO)
Analyze, Implement, Adjust
The average school waits five years between upgrades or major redesigns. During those years, it's common to create a set of measurable metrics that can be tracked over time, ideally with benchmarks established. 
Setting up bi-weekly Google Analytics reviews and semi-annual moderated user testing of key pages on your site's Search or Programs page, for example. It is also good practice to be looking at your data alongside every marketing or recruitment campaign*. 
*A strong word of caution: At this point, if your data shows a demand for new functionality and you're planning on adding that functionality to a Drupal 7 site instead of preparing or planning an upgrade to Drupal 8 or 9, you may actually be making your eventual migration more difficult and expensive.
How to make better data-driven decisions
When it comes time for that major upgrade like the one on the horizon now, you are going to go deeper than those regular reviews and get some UX research to go along with it.
By seeking the opinions and suggestions of real prospects who share the motivations of your target audience, you can create a web experience that truly caters to their needs. Source - Higher Education Marketing
User research does not have to be expensive or a complicated process. All you really need are a few simple tools like a laptop, phone, interviewer, and scribe. 
Here are three questions that you can begin with to get the UX juices flowing:
Are your users satisfied?
How well does your product perform?
How long does it take for users to complete a task?
Your web development partner will also be recommending any one of - or all three - of these tactics: 
Usability Testing (moderated or unmoderated)
For usability testing, you may consider using an online tool like UserTesting.com, but all you really need is about five participants, access to the Internet, a laptop, an observer and a scribe. Remember, user research does not have to be expensive! You can choose to complete your usability test in a moderated or unmoderated fashion. 
Define five to 10 top tasks that users should frequently be completing on your site 
Ask users to complete the tasks and speak out loud as they do so
Observe; listen and watch (don't lead the participant!) 
After the tasks have been completed, interview the participant 
Ask a scribe to join you to take detailed notes
Remember that interviewing is different from observing, and it's important that you only observe during the completion of the test.
Surveys
Surveys are a great option if direct observation is not available to you. Short surveys are most effective, so I highly recommend you stay within the 10 question range and don't take up too much of your participant's time, say, 15 minutes maximum. 
Create five to 10 questions to include within your survey; asking a few demographic defining questions at the beginning of the survey is acceptable 
Google Forms or Survey Monkey are excellent, and FREE tools, that are available to you 
Be sure to provide time to complete the survey in the introductions note and;
Ask open-ended questions where possible 
Analytics
Making informed decisions about your digital experience starts with analytics. All web/ comms staff should be certified in Google Analytics and Google Tag Manager, to start. Analytics can be segmented in a variety of ways, allowing you to understand what pages are performing well and which ones might be losing your audience or are not being discovered at all. 
Google Analytics can also provide more practical insights into page loads times, time spent on specific web pages and site speed.
Another Tool Worth Mentioning
If you want to do some testing on your own, Optimal Workshop is a set of tools that we use often in our work. We recommend that you try it - there is a free one month trial, and plans start at roughly $150/month. The suite includes Optional Sort (card sorting), Treejack (information architecture), and Chalkmark (first-click testing). 
Conclusion
You may feel that you have a strong understanding of the needs of your target audience, however, nothing is more valuable than speaking to a target audience directly and incorporating their feedback while looking at real data in the effort to create a website experience that is attractive to prospective students. 
The marriage between user feedback and user data will help you stay ahead of the changing technology landscape. 
Are you in the process of upgrading your website from Drupal 7 or another platform to Drupal 8 or 9? We can help.