London's Future and its Tech Sector are the Business Achievement Awards' True Winners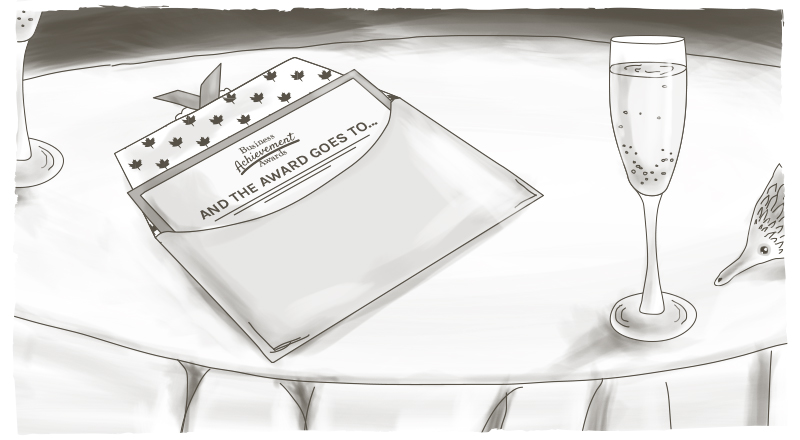 Tonight, some of London's finest companies will be recognized at the London Chamber of Commerce's Business Achievement Awards. The cheesy thing to say would be that everyone nominated is a winner – but the truth is that the biggest winner of all is the future of the City of London.
For a city with the nickname "Forest" our future is decidedly high-tech. We've got a strong technological foundation established in London, with a strong group of digital marketing, Web development, medical technology, and gaming companies who call this city home.
Just look down the list this year's award nominees and you'll see what we mean:
ATMOS
EyeLook Media
HR Downloads Inc.
Mutual Concept Computer Group Inc.
rTraction Canada Inc.
tbk Creative
Three of those companies are up for the business of the year award in the small company division; one is in the medium company group; and one qualified for the large company of the year. MCCG Inc. is up for the innovation award.
But no matter which company hears its name called, London is the true winner.
We've got a couple of amazing resources in Fanshawe College and Western University. We have a wonderfully livable city with areas for everyone young to old. We have options for people who want to live in the heart of the action and for those who want a little space to spread out. We have a city that services singles, couples, and people with or without kids. Now all we need to do is to keep providing opportunities for people to live and thrive from eight to 88!
Technology is a great place to build that foundation for growth. We've done a lot of work to build that reputation in London. And it's not a new venture. We were honoured to be a small business of the year finalist in both 2010 and 2011, and we're proud to be part of this industry's growth. We are honoured to be a part of this dynamic community, which includes not only the aforementioned finalists, but also equally worthy companies like adHOME Creative, eCreative, Honey Design Marketing & Communications, Lashbrook Marketing & Public Relations, Link Advertising, ResIM, The Marketing Department, and Thread Development, not to mention countless others that I didn't mention on this list, but are equally worthy of inclusion.
Sure, we may be competitors at certain times, but a rising tide lifts all boats. The more success we, as a group, have, the more work and projects we'll attract to the future. If Kitchener/Waterloo can be known as a hub for telecommunication, there's no reason why London can't be the same for gaming, Web development and marketing, and medical technology.
Congratulations to all the nominees, across all sectors. And congratulations to our colleagues in the digital sector for creating a winning environment for all Londoners – now and in the future.
Questions Answered
What is London Ontario known for?
What sectors is London Ontario strong in?
What is the technology sector like in London Ontario?