Build Credibility With Client Testimonials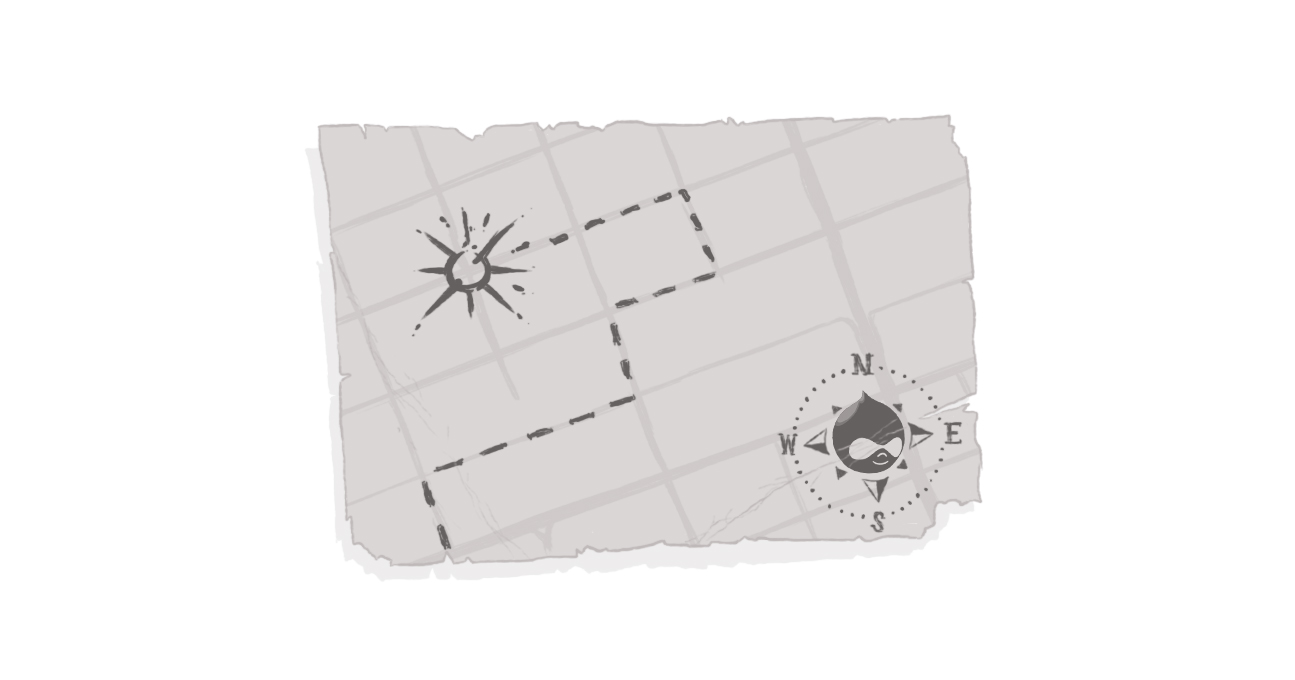 An echidna is an Australian mammal that has learned to thrive in the harsh Australian outback. With spikes like a porcupine and a snout like an anteater, you might be wondering how we found similarities in our goals as a business with the Australian echidna. Every day, we aim to be unique, resourceful and adaptive in everything we do - just like the echidna has to do to survive the outback.
But a unique name is not enough to get noticed. 
So, how do buyers of business services find reliable, high-quality vendors that meet their budget, location, and project needs? Services like web development, UX research and digital strategy, for example.
By building credibility with client testimonials.
This is why we thank our clients for their continued support of Digital Echidna as demonstrated by testimonials curated through Clutch. Clutch is an independent platform that collects objective feedback from clients about each company registered on its site. They perform in-depth interviews with clients and customers about the quality of their interaction with each Clutch-registered company. Based on the data gathered, the service formulates a fair rating of all the firms. 
One such review comes from client babyMed. Digital Echidna provides babyMed with on-going strategic consulting and Drupal development. Our technical expertise to date has earned us a five-star review.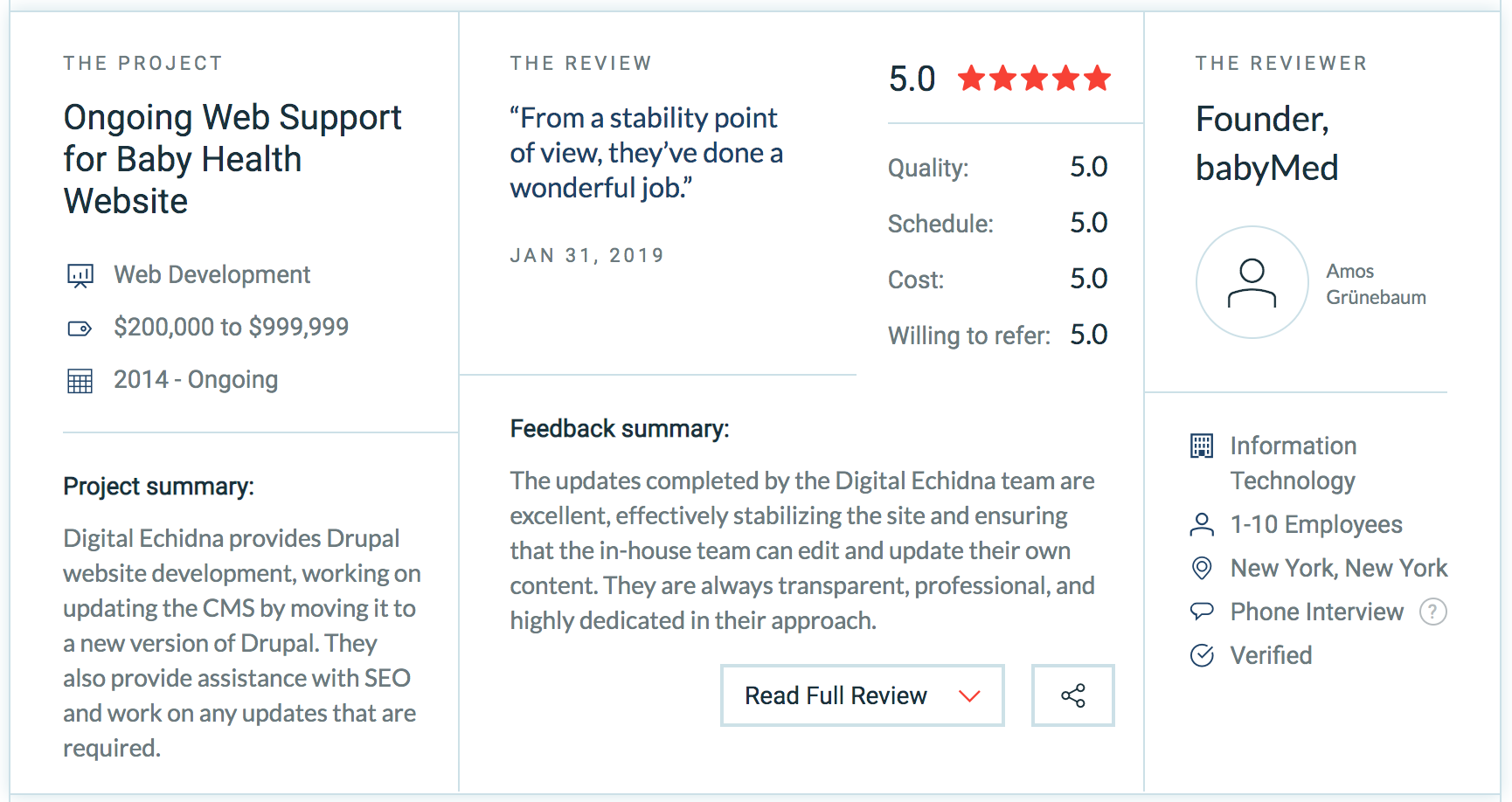 Another one of our most recent reviews is from client SUNY Maritime College. Our team worked with Maritime to update its site from D7 to Drupal 8, and to increase site responsiveness.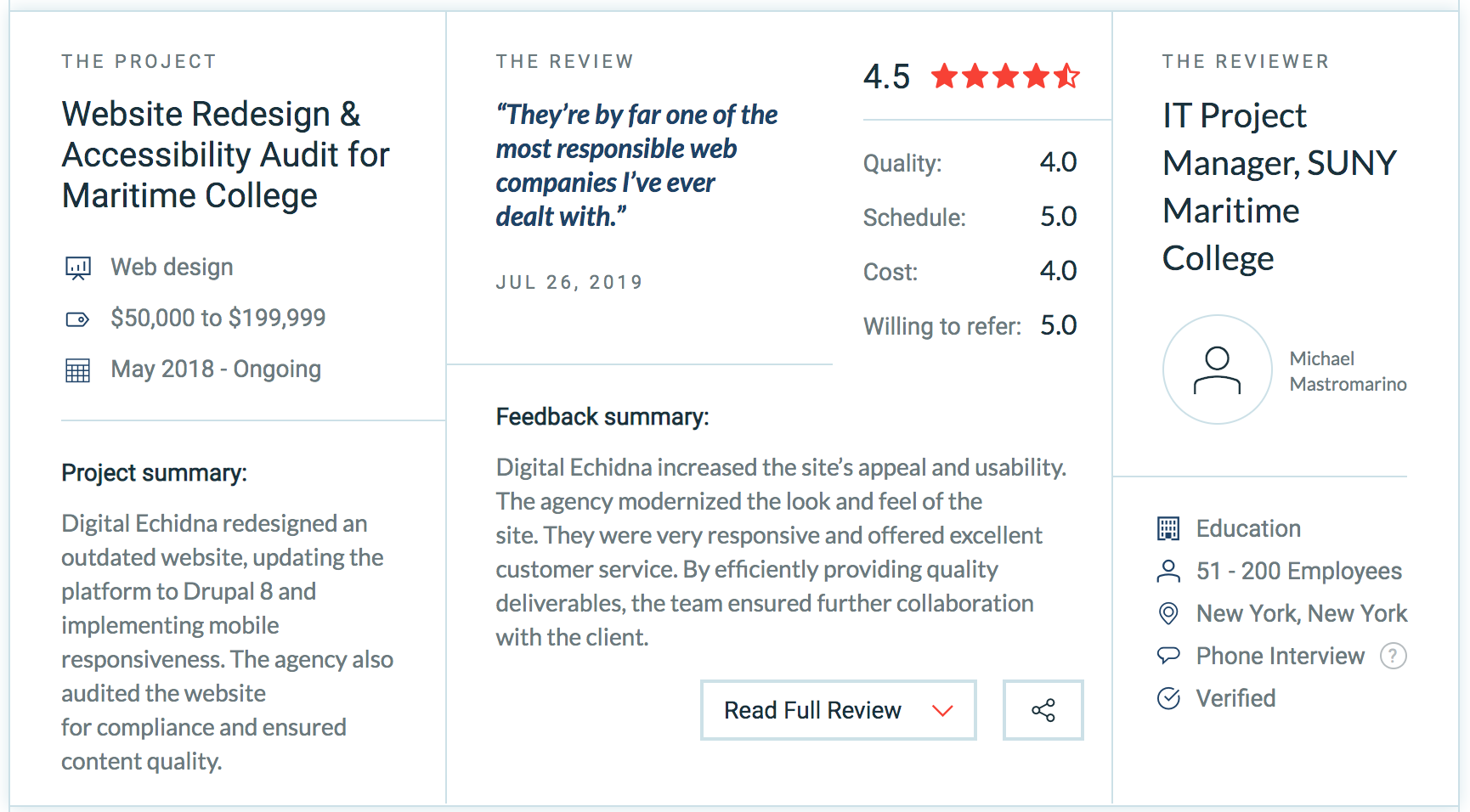 Read full reviews and more straight from our Clutch profile. Read up on other Drupal service providers too.  
Because Clutch Analysts personally interview clients to collect reviews, all reviews are authentic and verified. 
We have no control (or prior knowledge) of what clients are saying. Thankfully, the reviews have made us stand out as a leading development firm in Ontario and a Global Leader within our industry.  
At this time, we have garnered 42 client reviews. We are proud of our rating which averages to 4.8 (of five) stars. 
Not only are we found on the main Clutch platform, but we can also be found on The Manifest and Visual Objects. The Manifest is an ideal platform for small businesses to research leaders in the industry, state of tech news and how-to guides. Visual Objects allows buyers to gain a unique look into a firm's capabilities. 
It's exciting to receive such positive feedback from our valued partners and clients. We appreciate the time it takes for clients to invest in online reviews because it allows users to learn more about our services, see our portfolio, and read customer testimonials. 
--
Did you enjoy this article? Get more just like it by signing up to receive Digital Echidna's free e-newsletter, delivered to your inbox every month. Subscribe today.