Be True to Yourself and Do it for the Right Reasons - Making CSR a Part of Your Business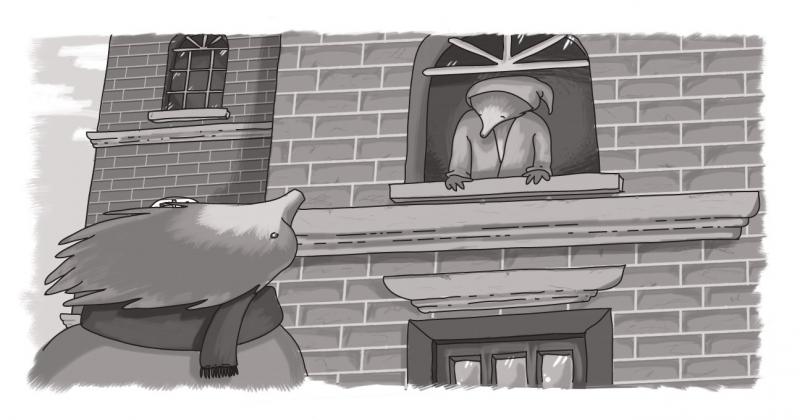 Be true to yourself and do it for the right reasons -- no matter whether you're talking corporately or privately, it's important to adhere to those two principles when it comes to supporting causes.
This morning I had the opportunity to be part of an incredible panel discussion hosted by the London Chamber of Commerce and Pillar Nonprofit Network, titled "Corporate Social Responsibility: When One Size Doesn't Fit All." I was joined on the panel by representatives of the Carolinian Canada Corporation, Peaceworks, the London Community Foundation, and Libro Credit Union.
It was a panel that's very broad in perspective and size. And it fit perfectly with the theme of the presentation, because there is no one right way to do CSR. It all depends on your interests, your values, and your size.
Here, at Digital Echidna, our CSR efforts have grown and evolved over the years, and they continue to do so. We won the Chamber's Corporate Social Responsibility Award in 2015, but the company we were then isn't the same company we are today. We've gone from 15 to 70-ish employees -- and with that comes new processes and requirements.
But our CSR efforts continue to grow and flourish because they align with who we are. We often talk about our values:
Humble confidence
Reliable, loyal, and dedicated
Helpful, team player, and easy to work with
Engaged and passionate
Always learning and improving
And these core values align with not only why we participate in CSR efforts but how.
For us, CSR is something we want to do for the right reasons. It ties back to humble confidence, reliability, being a team player, and being passionate. We want the causes we support to succeed and we want them to get all the attention.
As I said in today's presentation, we believe that you should support causes for the right reason. It's not about you; it's about the cause and it should never be about you. We want to amplify those messages and efforts, not overwhelm them. Any recognition we've received has been appreciated, but not sought after.
I spoke with someone after the event who was familiar with Echidna, but said, 'I didn't realize you were involved in all of these causes."
Honestly, that's the greatest compliment we can receive.
We have skills, talents, and resources that we can use to benefit the causes we support. We want to use those talents to let them shine. We're happy to be in the background, supporting their moments in the spotlight. Because we're in it for the right reasons -- ensuring our partners succeed.
Other companies take the "look at what we're doing approach," and that's fine for them. It can be argued that the ends justify the means. It's just not the way we like to do it.
That said, we also realize that there's value in showing the way and providing other companies with a model to follow. There's value in saying, "we, as a company, make a difference by integrating these practices into our business. You can do it too… here's how." It's a delicate balance to be sure. And it's one I continue to struggle with.
CSR takes effort and resources. It requires support from senior management. And it works best when it's aligned to your overall corporate goals. It works when you focus on causes you're passionate about and that align with your skill sets.
We all have talents that we can lend to help. It's not always about money, but it can be about skills and time. If you're an accountant, it's great to cut a cheque, but so many organizations can use your volunteering your skills. If you're a writer, you can help causes refine their messaging, and if you're a web company, you can help deliver an amazing user experience that helps drive interaction.
You are the best resource out there. And you can make a difference. Events like today are great because they offer people a wide perspective on ways to integrate CSR (that always learning and improving value!). I know everyone on that panel would be happy to share insights or offer advice -- the good, the bad, and the ugly!
One size doesn't fit all, but when all are participating -- no matter how large or how small -- we can make a real impact.
Questions Answered
How do I integrate CSR into my business?
What is corporate social responsibility?
SUBSCRIBE TO OUR E-NEWSLETTER