News Update: Digital Echidna Expands its Natural Habitat in Downtown London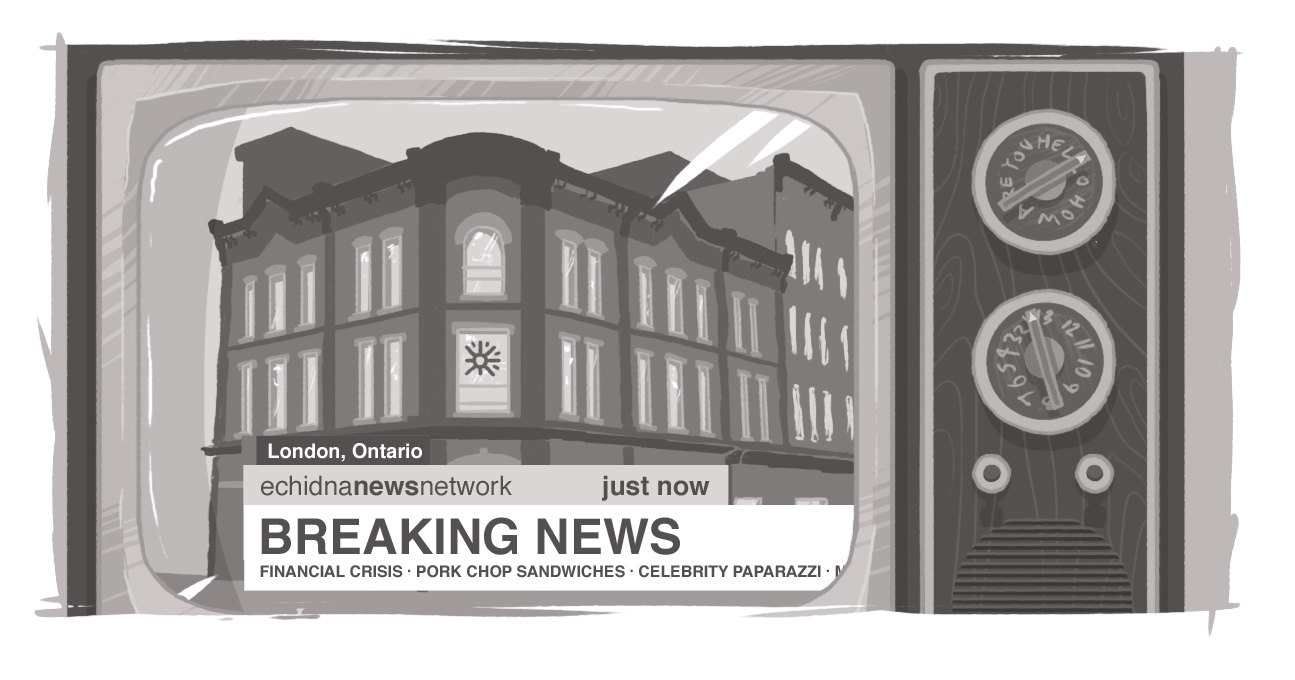 While the echidna may be exclusive to Australia, its Canadian cousin – London, ON-based digital marketing agency Digital Echidna – is expanding its natural habitat in the downtown core through its acquisition of the former Cello restaurant space.
"There's no place we'd rather be than London, ON. This expansion shows not only our commitment to the downtown core, but also reflects the incredible support we've received over the years," explained Digital Echidna's owner Andrew McClenaghan. "This expansion is fuelled by the acquisition of key contracts and will help meet the needs of our continually growing employee base."
The company is currently located in a 3,500-square-foot space located on the second floor of the Burridge Block building on the corner of Talbot and King Streets (365 Talbot St.) This expansion will see the company renew the street-level space formerly occupied by Cello and double its space. Digital Echidna, which was started in 1999 in McClenaghan's basement first moved to the downtown core in 2008 at 207 King St. In December 2011, the team grew out of that space and moved to its current location.
Physically showing support for downtown London is integral to encouraging the core's renewal, McClenaghan said.
 "We've had the opportunity to set up shop in steel-and-glass office towers in the past, but, as a team, we feel it's vitally important to do more than just talk about supporting the downtown – we need to take our commitment to the streets," he said. "That's why we initially chose a project that would celebrate the revival of an iconic London building, the Burridge Block. And that's why we're now thrilled to double the size of our footprint on the street level in the heart of downtown London on King and Talbot.
"We believe this new space will help us service our clients and it will accommodate our projected continued employee growth throughout 2013 and into 2014."
Renovations will include a presentation theatre and more offices. Like the second floor, the renewal will be dedicated to retaining the historical uniqueness of the building, while modernizing it for long-term business use.
For more information, contact Jay Ménard at 519-858-4438, ext. 225 or by email at [email protected].
Digital Echidna is a digital marketing agency located in London, ON. Visit the company online at www.echidna.ca