Echidna to Hit the Streets at the Play On Street Hockey Tourney!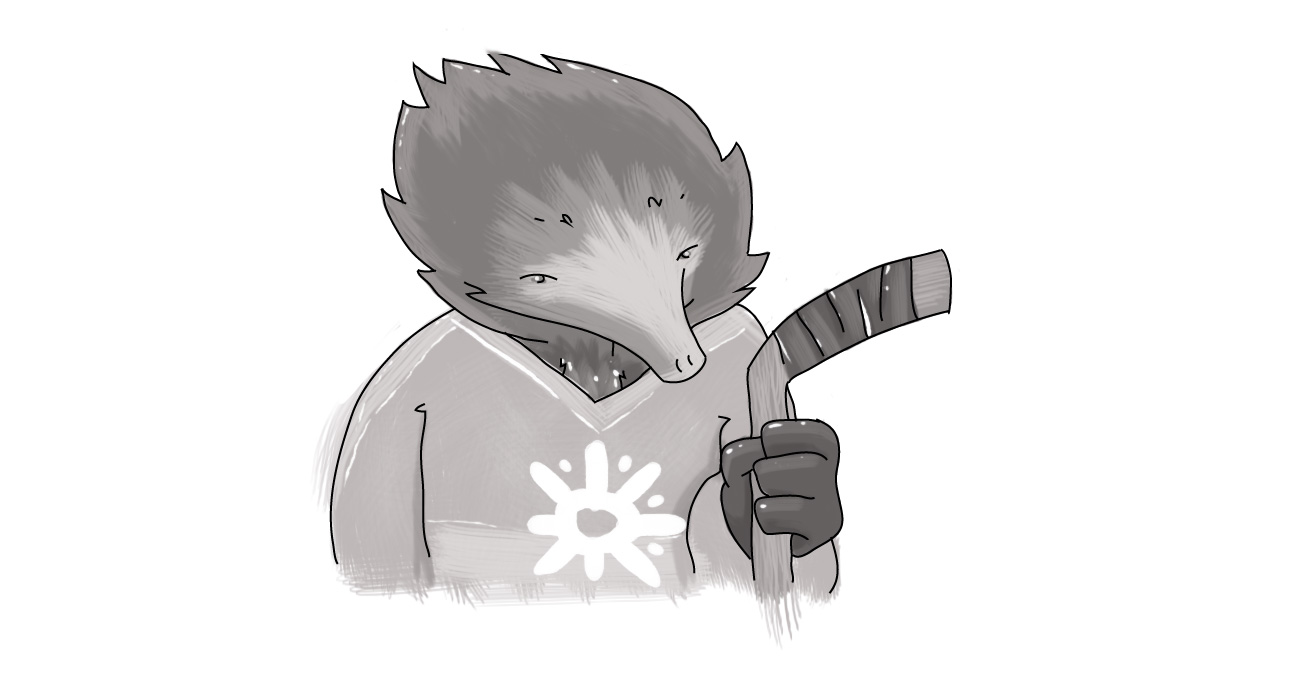 This weekend Team Echidna takes part in the Corporate Division of the Hockey Night in Canada PlayOn 4 on 4 Street Hockey Tournament in London, ON.
This year's competition may be the toughest we've seen. Other local businesses include Voices.com, Libro Financial  and Rogers TV all looking to call themselves Corporate Street Hockey Champs.
So if you're looking for some long weekend activities, stop by London's beautiful Victoria Park and take in some serious street hockey action.  And if you're not a huge street hockey fan, remember that the park is a beautiful place for a walk, with lots of room for things like Frisbee, reading or relaxing.
At Echidna we know not everyone is a die hard hockey fan, so we thought we'd share a few hockey slang terms so you'll have no trouble keeping up with a conversation when you attend our games.
Between the Pipes - In the net

Celly - A celebration, usually done after scoring a goal

Coast to Coast - When a player carries the puck from his own net all the way to his opponent's net and scores

Chippy - Getting irritated with one another, usually on the brink of fighting

Chirp - To talk trash

Cherry Picker – Player who hangs out in his opponent's zone awaiting a long pass

Dangle - Misdirecting an opponent while handling the puck. See deke

Deke - A fake out, perhaps derived from the word "decoy"

Grinder - A player who digs deep, hustles to make plays. Usually better known for checking and disruption rather than scoring ability. Like a lineman in football, he works hard but rarely gets recognized for his hard work

Five Hole - The area in between the goalie's legs

Hat Trick - Scoring three goals in one game

Laser - A quick, well-placed shot

Light the Lamp - Score a goal so the siren flashes

One-timer - Taking a hard shot right off the pass without pausing to receive it

Pylon - Skater who just stands still and is as easy to skate around as an orange cone

Sieve - A goalie with a lot of "holes" meaning he allows a lot of goals

Slot - The middle area in front of the net

Sniper - Player with an accurate shot who often scores from a distance

T

op Shelf - To put a goal in the upper part of the net

Wrap Around - To come from behind the net and squeeze it past the goalie

Wrister - A wrist shot
See you all this weekend!