AODA - Less Confusion, More Community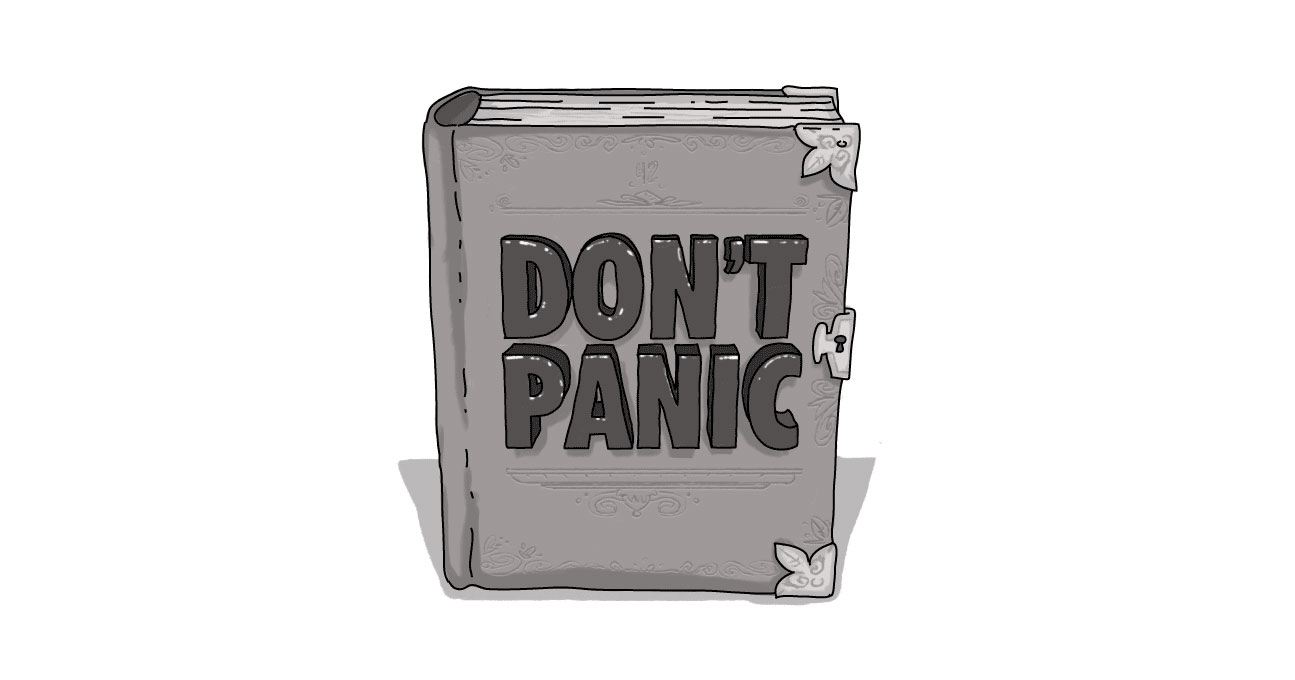 Twelve years in and the Accessibility for Ontarians with Disability Act still serves to confuse and confound many people. Where do I start? Will I be fined? Will I do the wrong thing? Is it going to be expensive? In the end, it's important to remember that accessibility is about community -- and a focus on inclusivity can help strengthen both our social fabric and your bottom line.
Yesterday, I had the honour of being a part of a roundtable discussion hosted by Ryerson University at the Chang School of Continuing Education entitled "AODA Call for Action Enabling Change." I was joined on the panel by Herman Lo from the Art Gallery of Ontario and Debbie Singh, of Habitat for Humanity GTA. In attendance were several members of the business community -- both small and larger businesses -- looking for advice, tips, and, in some cases, reassurance.
Though we approached accessibility from different perspectives: customer service, employment, and content access and distribution, we all shared a similar -- and all-often-underused -- message for the attendees.
Relax.
AODA is not intended to be punitive; it's designed to be collaborative. It's not about forcing you to accommodate (a word I strongly dislike, as I've mentioned before), but rather it's ensuring that everyone has equitable access to your content, products, and services.
But even 12 years in, having already passed some key milestones and deadlines, there's still a lot of confusion out there amongst businesses who want to do the right thing, but aren't sure how. And, there's also the cost questions -- which it's why it is so important to focus on the strong business case (both internal and external) that a commitment to accessibility can bring to your bottom line.
As I started, inclusivity can help strengthen both the social fabric and the bottom line.
Community
By making your spaces accessible -- whether it's physical or on-line -- you are removing barriers and encouraging inclusion.
Think of a park setting. Parks are where a community gathers to share, to celebrate, to protest, to relax, and to be a part of something larger. So if that park is inaccessible to people in wheelchairs, for example, what message is being sent about one's value to the community?
Online, the concept is the same. We all have the need and desire for information and action; how we access it may be different, though. So by removing barriers, you're encouraging a wider group of people to be a part of your community.
Foundations
Accessibility is not about accommodation but inclusion -- it is about giving people the right tools to let them enjoy an equitable experience and use that information, product, or opportunity to the best of their ability.
Fortunately, the basic tenets of accessibility from an on-line perspective are also the foundational tenets of key business drivers like search engine optimization, responsive/mobile design, and comprehension. So an investment in accessibility can reap strong rewards across your organization.
We often say, "Google is the ultimate visually impaired user." If your site is set up properly, using proper image tagging, content structure, and semantic markup, then Google (and other search engines) will be better able to contextualize your content and index you properly.
Equally as important, accessibility promotes diversity and inclusivity. And, as we've discussed before, having that diversity within your organization can help bring new perspectives to the table, allow for constructive criticism, and help to forge a stronger solution.
Accessibility Impacts Us All
It's easy to get stuck focusing on visible disabilities: people who are blind, people in wheelchairs, etc.), but that's only the start. Accessibility can help meet the needs of those with so-called "invisible" disabilities -- pain conditions, cognitive dysfunction, mental health disorders, hearing impairments, etc.
And accessibility impacts the one group that will never go away -- aging users. We're all getting older and as we age, our reflexes may slow (important if you have to click or respond quickly), or we develop the all-too-common presbyopia (you may have already reached for your reading glasses before this...)
The concepts behind accessibility also include intuitive language design and navigational structure. In our multicultural environment, an intuitive and easy-to-comprehend structure will assist those for who English isn't a first language.
If you have a business, do you want to
potentially eliminate approximately 14 per cent of your customers who have a disability? (2012 Statistics Canada data shows that 3.8 million Canadians aged 15 and up reported having a disability that limited their daily activities)?
potentially eliminate nearly 17 per cent of your audience who are seniors? (2016 census data shows that the proportion of those aged 65 and older is 16.9 per cent of Canada's population; exceeding the share of those under 15 -- that's 5.9 million seniors.)?
potentially eliminate one-fifth of your audience who speak English or French as a second language (2011 census data shows that 20.6 per cent of Canadians [6.8 million] reported a mother tongue other than English or French.)
Oftentimes these communities are able to access content, despite the barriers they face. But if you could remove those barriers easily and effectively, why wouldn't you want to do this?
Next Steps
Over the next few weeks, we'll delve into some "Intro to Accessibility" tips to help you with your website accessibility. But it's important to remember that accessibility impacts -- and benefits -- all aspects of our lives, from customer service to hiring, from content creation to content presentation, and from your built environment to social organizing.
Remember, accessibility is not about doing more -- it's about doing things differently to ensure everyone has equitable access.  Accessibility is not about compliance; it's about community and inclusion.
Questions Answered
What do I need to do to be AODA compliant?
Is AODA compliance expensive?
Is AODA compliance hard?