5 Steps To Create An Effective Chatbot Experience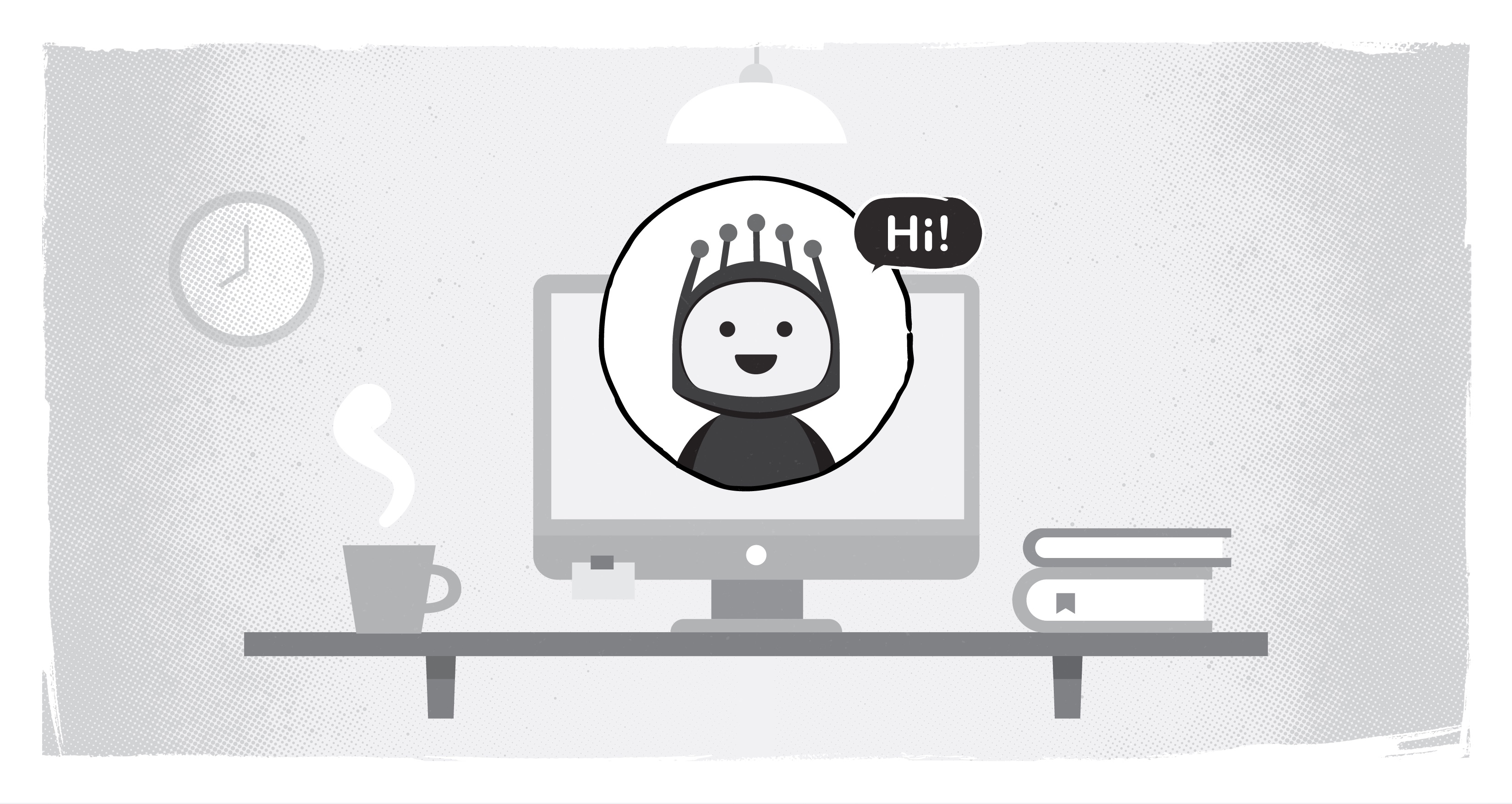 In order to stay ahead of customer expectations for timely service, companies are coming up with new ways to engage and provide customer service. Chatbot technology is just one of the online marketing experiences that continues to gain traction.
According to recent research from SmallBizGenius:
Chatbots can cut operational costs by up to 30 per cent

85 per cent of customer interaction will be handled without human agents by 2021

50 per cent of businesses plan to spend more on chatbots than on mobile apps

64 per cent of internet users say 24-hour service is the best feature of chatbots, and

37 per cent of people use a customer service bot to get a quick answer in an emergency
Customers demand real-time interaction - which is exactly what chatbots deliver. If you haven't embraced this technology yet, are you missing out? Should your organization dive in? Yes!
Our team has been working with our clients to understand their online goals and determine if chatbot technology is the right choice. Many programs out there have a very easy installation process and integrate seamlessly into a digital experience.
 
Five steps to creating your first chatbot experience
If you have decided to implement a chatbot on your site, the path to building an effective human-chat like experience should follow the same basic framework as any other effective project lifecycle: Research, build, launch, monitor, revise, and repeat.
1. Plan conversational pathways built on research 
Ask yourself who will be interacting with your chatbot, what information they would find valuable, and actions they most often complete. Once you think you know what your audience is looking for or what you want the bot to assist with, be sure to connect with your internal team and check for additional ways to add value. Confirm your 'commonly asked questions'. 
2. Learn about your audience through user testing
Understand your audience with user testing. Most bot programs will have templates and playbooks to follow, but try testing the bot on a lower-traffic page or only on some parts of your site. 
3. Build experiences that answer users' key questions
Use the research and user testing together to build or augment your playbook. Include more questions being asked and set up other call-to-action tasks. 
4. Monitor and measure interactions to see what works -- and what doesn't
Use the chatbot dashboard interface to see if the bot is meeting the goals that you have set. Are event registrations, room reservations, or your booked appointments moving along faster? Are sales meetings being booked automatically in your calendars with pre-qualified data included? Has the volume of customer inbound calls decreased because bots are taking care of frequently asked questions? 
5. Revise based on results
Continue to develop an internal roadmap. Different landing pages can involve different calls to action. Use the bot to provide value to prospects and existing clients.
chatbot implementation: Our experience
For our own website, we have found success using the Drift chatbot framework. We often recommend this same platform to our clients, loving Drift's ease of use and human-made conversation flows. 
Conversational marketing is an emerging marketing category and is what fuels the Drift platform. In layman's terms, conversational marketing refers to online conversations that are managed through chatbot experiences.
These conversations:
Can help with customer service, sales, and information gathering for online visitors; 

Can be managed by a human, a (ro)bot or a combination of both; and 

Use human-made conversation flows that help the chatbot and the user interact more efficiently.
When we first started using Drift chat across echidna.ca digital properties, we set it up as a direct, live line, to our company president and turned it on only during the hours he was available. After trying this out for a few weeks and getting the feel of what some common questions or typical interactions looked like, we were ready to scale digitally and build out our first playbook.  
A series of good old-fashioned whiteboard sessions helped us map out what each individual conversation path should look like based on what our target audience was trying to accomplish. These whiteboard sessions were done collaboratively with our subject matter experts (SME) responsible for each conversation path. 
Here is what that looks like, in the bot: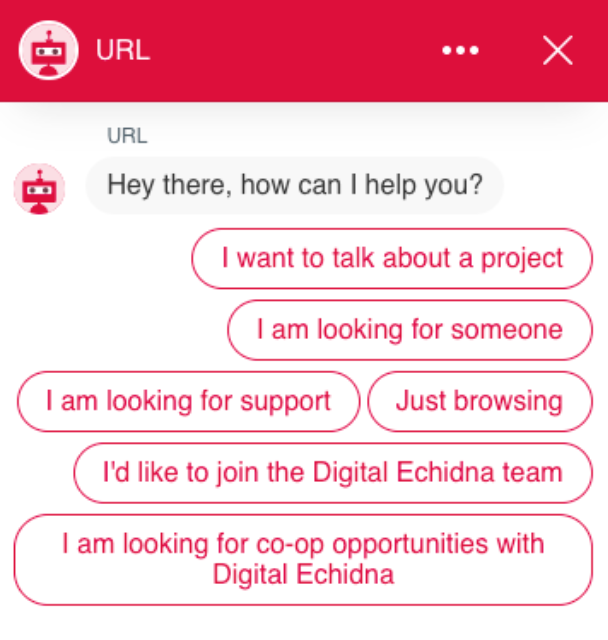 The Drift framework also provides many chatbot templates, if you need a good starting point.
Behind the scenes, it looks like this …please excuse the blurry photo, we just want you to get the sense of what the backend user experience looks like, overall.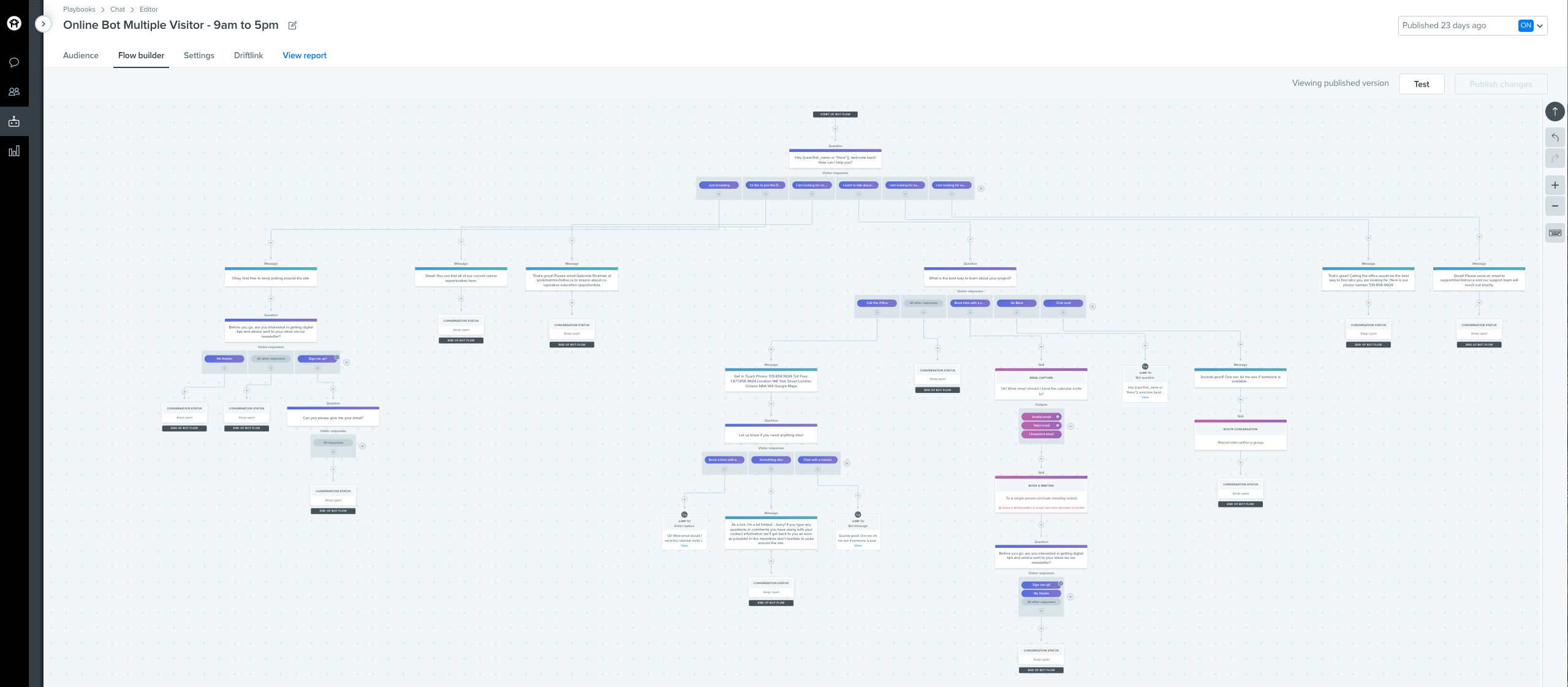 Although it looks complicated, the drag and drop experience is very easy to build out and revise.
Once we had our playbooks ready, it was time to roll it out to the entire site and on some direct marketing campaigns. There were definitely hiccups along the way, but it was easy enough to adjust our plans and measure effectiveness, as all chatbot tech should be. We are able to use the Drift measurement tools to determine where users are dropping out of the conversation flow and which paths are successful.
Behind the scenes, it looks a little like this: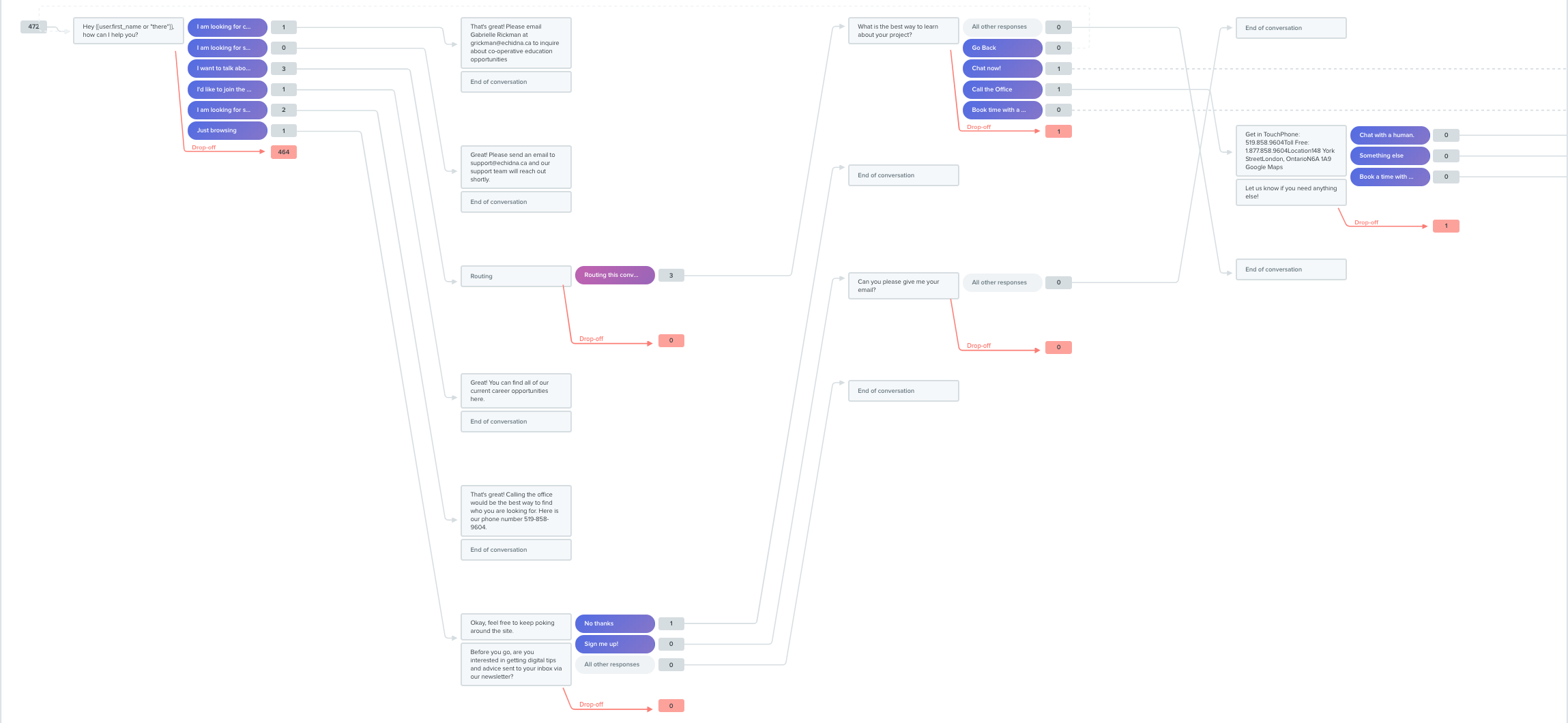 Results
Our chatbot continues to evolve. It certainly does a lot more than it did in the early days. It captures and manages conversations with our target audiences and we jump in conversations when needed. 
We've improved our customer service, increased the number of our e-newsletter subscribers, decreased the time it takes for someone to book a meeting with us, and so much more. We have data points that we monitor and we refine the chatbot experience often.  
Our future iterations involve putting more calls to action on various high intent pages and offering resources that will provide direct value to prospects -- and existing clients.
Is your organization or business using chatbot technology? Do you want to? We can help make that happen. I would love to chat further. Connect with me through our chatbot to get started.
Questions Answered
What is a good strategy for setting up a chatbot?
Who can help me decide if a chatbot is right for my website?