Why Does a Website Cost So Much?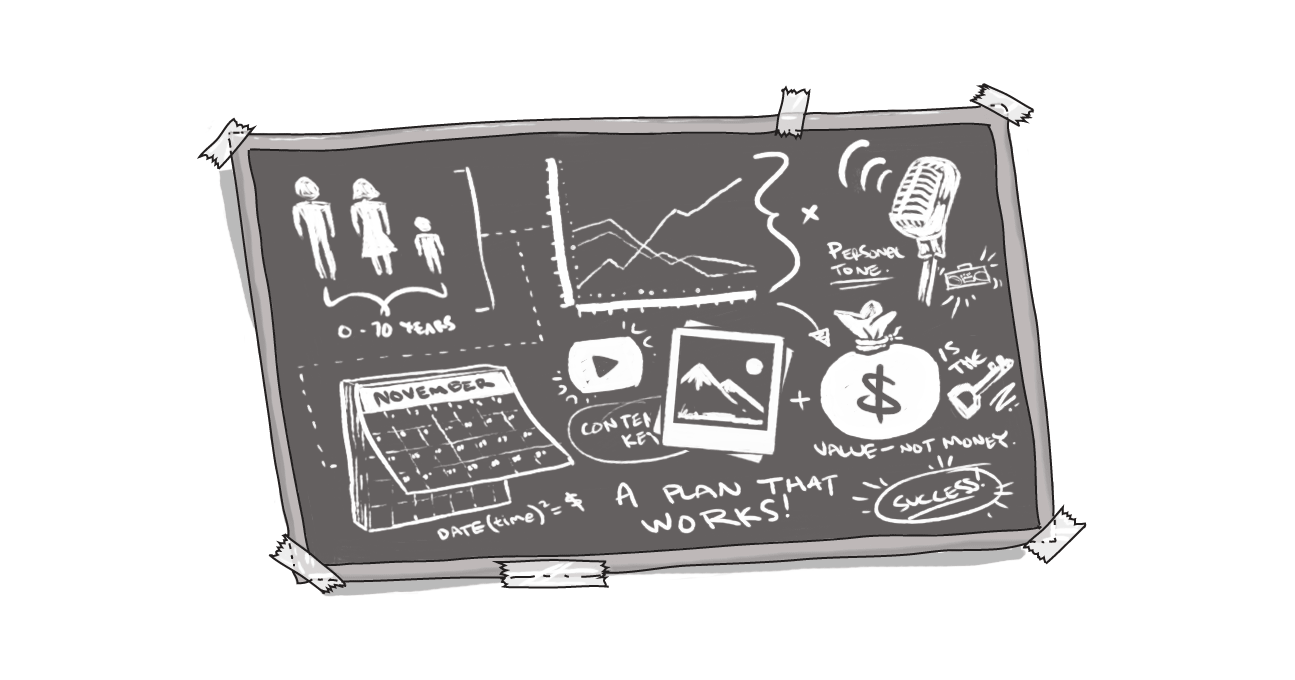 "You paid how much? My neighbour's kid could have built you a website for just a couple of hundred bucks."
That's the thing about building digital solutions, including websites. These days, everyone's an expert, everyone knows how much things should cost, and those preconceived notions can dramatically impact the perception of how much you paid.
We run into this all the time when bidding for projects. Key stakeholders have an impression about how much a site can cost, which is often informed by outdated information or, worse, false parallels. Sure, you can spin off a quick blog-based site in just a few minutes for under $30. But that's a far stretch from meeting the needs of a multi-million dollar corporation, with significant access and traffic needs, combined with security and hosting requirements.
The problem is really the comparison between apples and orangutans. 
The TV commercials, for example, focus on things like GoDaddy, Wix, and other cheaper alternatives. Hosting included! So many free templates! But what happens if you exceed traffic limits? Or your storage requirements expand beyond the limited amount that is there? 
Those are also the least of your worries. The following is a list of the factors affecting the price of a website.
Security Requirements
Reputation is on the line with each and every attempted hack and breach. 
Security should be at the fore of everything you do. In Canada, there are strong PIPEDA (Personal Information and Electronic Documents Act) requirements. If you do any sort of business at all with the European Union, then you have to be conversant in the General Data Protection Regulation (GDPR), and other jurisdictions have their own requirements (for example, the California Consumer Privacy Act). 
These requirements aren't going to get any less stringent in the future and it takes time and resources to ensure your site aligns with those mandates. 
Hosting Requirements
You and your site visitors/users expect the best.
When you have a site of a certain size, there are expectations for service and performance. A requirement for an uptime of 99.95 percent is not an unusual request. That type of service costs -- and not everyone can do it. Hosting requirements can very quickly escalate. There's a difference between a personal blog that may get a few hundred visitors per post and a site that attracts millions of visitors, consuming all types of content, and that has multiple content distribution modules. 
Those free site builders? If you have a problem not covered in the frequently asked questions section and you need to ask a question, they may take a few days. Your site goes down? Same thing. Even at Digital Echidna, we don't solely support 24/7 hosting troubleshooting. We have built partnerships with key providers, like Acquia, to provide service levels that meet our customers' needs for connectivity.
User Research and Discovery 
Time to understand you and your audience.
Knowing who is using your site, what they want to do, and why is invaluable. It helps align your solution to the primary users, it helps ensure intuitive pathways and mechanisms to get people where they want to go -- using language and mental models that align with their needs, not your internal beliefs. And it helps prevent costly rework at the end of the site-building process. 
User research costs can very quickly add up. Whether it's rental of a facility for $1,500 to host focus groups, recruiting costs for surveys and validation testing, or travel and accommodations for testers -- not to mention the time processing and reporting on the data collected -- it's not an inexpensive endeavour.
Of course, that investment upfront pays off exponentially down the road -- both in terms of end-user satisfaction and preventing the need for rework.
Development
A solid foundation for success and growth instead of on-the-fly patchwork. 
Good developers cost money. It's a competitive environment with new companies popping up every day. Some stand the test of time, others don't. The value in hiring and retaining quality developers impacts all parts of the business, including the cost of a service.
The most obvious aspect is that good developers are fast and accurate; you want these people on your project. They know best practices and they don't have to spend as much time "figuring things out." 
There are other benefits. Even when using templates, coding to standards is key, especially when you're looking at security issues and open-source technology. Plus, if code is up to standard, it's easier to do future work and easier to change service vendor should it be necessary. Think too, of all the backend databases and business platforms a public-facing website must connect with to provide up to date information and purpose. 
Expertise
Education, experience and ongoing professional development. We've been there and done that.
Lots of people will say, "You're not paying for the work I do now; you're paying for the XX years of experience I have." That strikes me as somewhat arrogant -- after all, if you're a bad writer, having 25 years of bad writing experience isn't really a value-add. Instead, it's the quality of the expertise that one brings to the project that counts the most. 
Consider in your developer, not just their formal education and life experience, but the certifications they hold, or the professional associations to which they belong, to indicate how they stay current in the latest trends. That pays off in the execution of your project.
Project Management 
Managing your project. 
Discovery and UX is part of the process; development is another part -- but the thread that holds it all together is project management. They are the ones that are committed to delivering on time and on budget.
Project managers work with your team to handle change management issues, manage expectations with key stakeholders, and frame messages and discussions that are designed to ensure company-wide alignment on a project.
They're also there to anticipate challenges, identify risks, and proactively mitigate them in a collaborative manner so that little things don't snowball into huge problems. They talk to the developers and push for the right resources. These are all factors in ensuring that your project is a success.
Account Management
Advise and guide the direction of your site.
Another key part of client services is account management. This is the big-picture alignment and advocacy for your team. Account managers help to align to visions and outline a roadmap towards a broader digital strategy. Working with key stakeholders, an account manager will ensure that your digital properties align with your broader corporate goals and that you're getting the most value for your investment. 
No One Size Fits All
As you can see, this adds up. But we firmly believe -- and we have a roster of clients who will back that up -- that the investment more than pays for itself in the end. 
If you're a multi-installation organization with hundreds of content contributors and potentially millions of users, you need a solution that can handle your requirements. I'm pretty confident saying that won't be a Squarespace install.
In this case, you really do get what you pay for -- but it's not about artificially inflating a price. Instead, it's paying for the work that's required to be successful. It's about understanding that some sites are apples and others are orangutans -- and you need to frame your expectations based on the type of site you have. 
In the end, there's a value to work -- and to the prevention of rework. There's value to knowing your customers and their actual needs, as opposed to relying on stereotypes and assumptions. There's value in proven quality, expertise, and understanding the significant requirements that larger sites and enterprise-level companies have. 
That's why the questions shouldn't be "Why does my site cost so much?" but instead, "Who is helping me achieve my goals, execute my vision, and providing me the most true value for my dollar?" That's a question I feel comfortable answering each and every day. 
--
Did you enjoy this article? Get more just like it by signing up to receive Digital Echidna's free e-newsletter, delivered to your inbox every month. Subscribe today.
Questions Answered
How much should a website cost?
What factors go into pricing a website?