Smooth Out Choppy Waters on a Rising Tide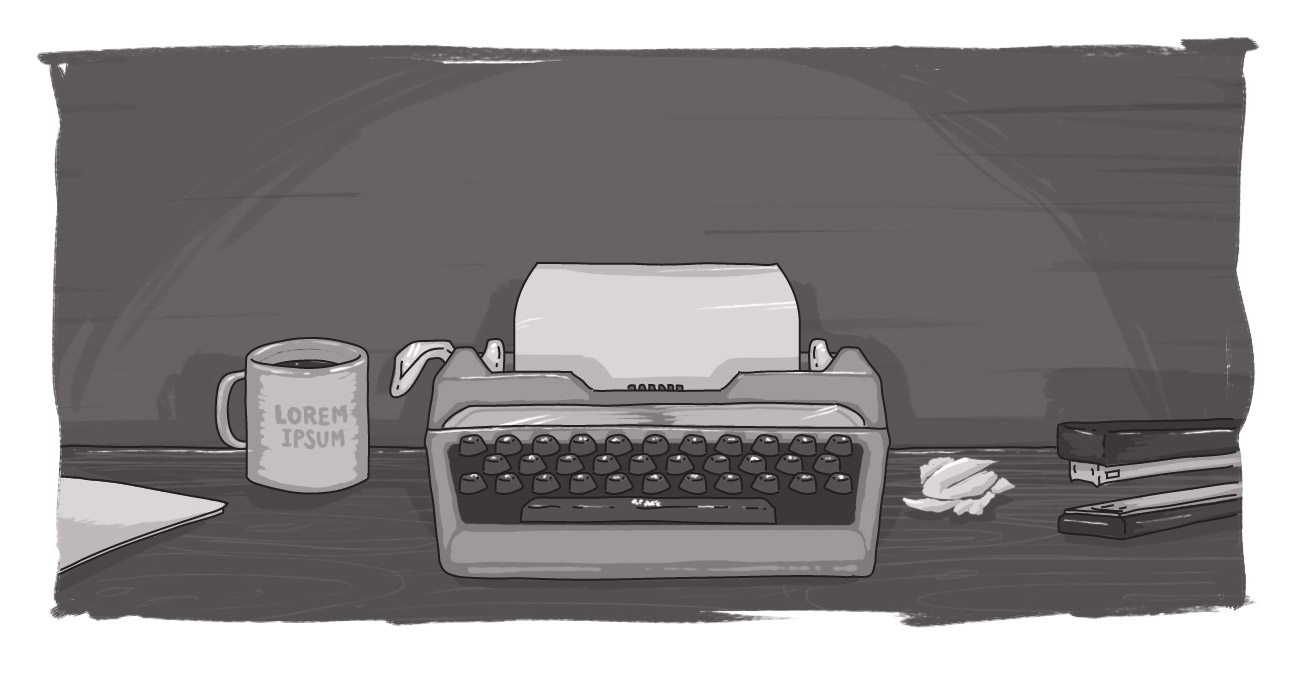 We spend years building up our expertise through hard work, education, and on-the-job learning. And while some people choose to hoard their knowledge, the best thing you can do with that knowledge, to quote Mr. Busta Rhymes, is "give it away, give it away, give it away now."
At Digital Echidna, we're proud to play a role in sharing our knowledge in all sorts of venues, ranging from higher education facilities to industry conferences.
Later today, I'll be sharing some thoughts on content strategy and PR with Western's Continuing Studies, then on Friday, I'm heading to Toronto to sit on a panel about accessibility in hiring. In between, I've been asked by a colleague if I would be willing to share some thoughts on an idea he has for an accessibility-related solution.
To all three, I was all too happy to say yes. Why? Let me paraphrase KRS-One and the incredible Boogie Down Productions' "My Philosophy":
"[Digital Echidna] is made up of teachers/The lecture is conducted from the mic into the speaker
Who gets weaker? The king or the teacher/It's not about a salary, it's all about reality
Teachers teach and do the world good/Kings just rule and most are never understood
If you were to rule or govern a certain industry/All inside this room right now would be in miser
No one would get along nor sing a song/Cause everyone'd be singing for the king, am I wrong?"
Though it sounds counterintuitive, as people with experience in an industry -- and, really, it can be any industry -- is to share the knowledge we have and help the next generation hit the ground running. Instead, there are those who have that experience who prefer to hoard it and actively put up barriers.
I've been there. Early in my career, I dealt with people who were -- I'll be charitable -- were less than generous with their knowledge. From taking credit for ideas, to hoarding opportunities, their management style was focused on personal gain. 
Knowing how it felt to be on the wrong end of that equation, I committed to doing the opposite. And, fortunately, I landed at a company that shares that philosophy and over the past few years, we've worked to provide new employees, students, and colleagues with the hard-won knowledge that we worked so diligently to obtain.
You can read all the books, you can take all the courses you want, but until you actually start doing the work and gaining the experience yourself, it has no context. The value that we bring as "teachers" is that we've been there, done that, had to course-correct, and have learned from our mistakes and successes. Knowledge is easy to share -- perspectives can be expressed, but experience is something that can never be taken away.
Ultimately, a rising tide raises all ships. Not only can you help make that tide rise, but you can also help allow for smoother sailing for those who come aboard -- and that makes for a better and stronger industry for us all.
For me it boils down to the following:
If I can help a new writer be aware of the organizational challenges they're likely going to navigate coming up in the industry, along with how to effectively understand and write for an audience, then they'll be better prepared to avoid the headaches that I went through and do better work, faster;
If I can help companies overcome the myths and misconceptions they may be having about hiring people with disabilities by showing them strong business cases, then that helps them succeed and it helps bridge the gap that currently makes accessible employment a challenge; and
If I can offer any level of advice to someone starting with an idea -- even if that's to say, "I'm not the right guy, but I know someone who can help you" and make that connection, then that's another made-in-London solution that's going to help increase our region's profile on the global stage.
And in teaching, we still have an opportunity to learn so much. I know where I have huge areas to improve. There are opportunities that I'd like to share with others, but am struggling with balancing needs, schedules, and client expectations. It's a process that, in the long run, I know will pay off exponentially, but it's finding the right time and place to pull the trigger on these opportunities, whilst still providing the encouragement, support, and knowledge that's proven to be a challenge.
If you're in a position to do so, I strongly encourage you to "give away" your knowledge. Don't hoard it in a misguided attempt to make yourself invaluable. Instead, be confident in the fact that your true value comes from the wisdom, experience, and quality that you bring to your efforts. 
Those elements can't be learned -- they can only be earned. And that experience can never be taken away. But, we can also make it easier for the next generations to have the opportunity to hit the ground running, based on sharing our knowledge, so they can start the process of earning that experience themselves.
I know there are a whole whack of Echidnas who would love to share their knowledge. Whether formal (you DID know we offer a few formal training opportunities, right?) or informal (panels, speakers, in-class teachings), feel free to reach out and let us help you!
--
Did you enjoy this article? Get more just like it by signing up to receive Digital Echidna's free e-newsletter, delivered to your inbox every month. Subscribe today.