The Opportunity for Women in STEM - How We Can Eliminate Barriers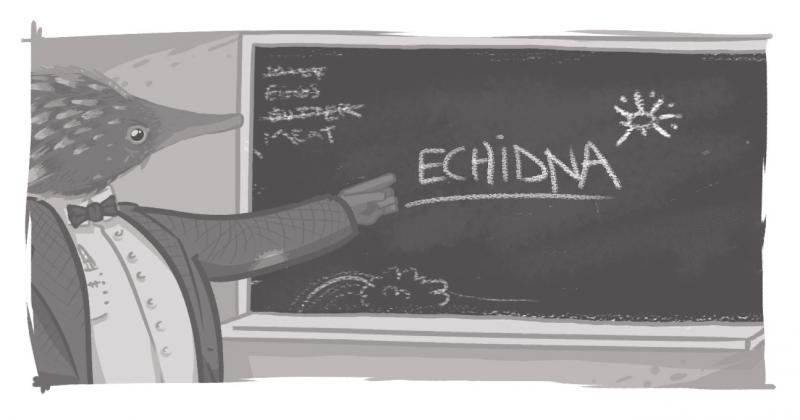 The key to taking advantage of an opportunity is to be aware that the opportunity exists. If you don't see it, it can be a challenge to be it, which is why tomorrow's FEM in STEM event is so important to me.
I've spent a number of years in the technology field and, though it's changing, the presence of women in many technological fields is still underrepresented. Historically, there have many societal barriers that have traditionally prevented women from embracing STEM-related fields. But, on a positive note, as a society we're more aware than ever that those barriers exist and we're working together to tear them down.
For some, to "be it" you need to "see it." And that's why I'm honoured to be a part of Fem in STEM, an event hosted by Western Women in Leadership. Taking place tomorrow at Somerville House at Western University, this event features myself and colleagues from Indiva, Deloitte, and Western discussing our experiences and sharing ideas on how you can challenge stereotypes and overcome challenges as a woman interested in STEM.
I wanted to share some of my thoughts in advance of this event.
Start Change Young
It's never too late to start, but we have a wonderful opportunity to eliminate barriers and remove stereotypes for the next generation. Fostering an environment for women to explore STEM can start when they're very young -- embracing the interests of the young women in your life and encouraging them to participate in them. For example, if you look at many of the robotics clubs in schools, you'll see that female participation is few and far between.
If you're a young girl reading this, or you have a young daughter, encourage their passions and support them participating in STEM-oriented clubs and activities. Be a part of their experience, celebrate their successes, and help them navigate through the challenges.
At Echidna, we support activities like Girls Rock IT. And I've been on a number of panels like this over the past few years. The reason? I want people to see that there are women like me in the industry. I want to be that "role model" to which others can aspire. By being out there and visible, I hope to help young women visualize themselves in my role. At the very least, I want them to know that it's an option, if this is a path they desire to follow.
It's How You Think
The most important factor in success is how you think about yourself. If you have the desire, passion, and drive, that's all that matters. Don't worry about what others may believe, but focus on what you believe in your core.
Do you believe you can do the job? Do you have a passion and desire to explore a STEM-related career? If so, then don't let others sway you otherwise.
To this day, women in our industry get saddled with stereotypes. "Oh, you must be a designer!" is something we often hear. The fact that we may be programmers is not even something they're entertaining. So we need to work on breaking those stereotypes.
At Echidna, we work very hard to get people involved and support their goals. It may sound odd, but we believe in training people to leave -- but we hope their experience and attachment to the company is so positive that they want to stay.
I'm not threatened when I see people that work for me grow and succeed. Their success and talents are what I want to nurture. And if they do leave, that's a living testimonial of the work we're doing to train them the right way. It's why we're committed to professional development and identifying career paths. We want our staff to be the best they can be.
It's OK to Be You
Women often feel they have to conform to an ideal -- a look or a style to fit in. That's just not the case. Our industry is filled with women all across the spectrum: some embrace a more alternative and edgy look, whereas there are people like me who approach fashion in a more conservative way. "Stylish" means different things to different people, but there's room for everyone -- you don't have to "look" a certain way, and you shouldn't feel you have to conform to someone else's ideal.
That extends to your interests. You don't have to adhere to stereotypes; you have to be yourself. It will make you a more interesting and fulfilled person in the long run. In my case, I love ballroom dancing. Is it a traditional pastime for tech people? No, not really. But I enjoy it, it allows me to use different parts of my brain, and it enables me to explore another passion.
I'm not defined by my job, nor do I have to adhere to a stereotypical set of interests and appearances to do my job. I may be the director of development at Digital Echidna, but I am a person first and foremost, with varied interests and experiences. And that's what really matters.
It All Starts with Awareness
So I hope to see some of you at Western on Tuesday. As I said when I started this post, the key to taking advantage of an opportunity is to know that opportunity exists. I, along with my colleagues, are proof positive that women not only can exist in the technology field, but we can thrive.
We represent the opportunity and we're working to ensure that the path to success is clear. We hope to inspire more women, for whom technology is a passion, to follow us along that road. If you love STEM and want to make it a career, we're here to show you it can be done.
Questions Answered
How do we encourage women to follow STEM academic paths?
How do we encourage girls to take STEM programs?
SUBSCRIBE TO OUR E-NEWSLETTER