Healthy Web Option? Consider Drupal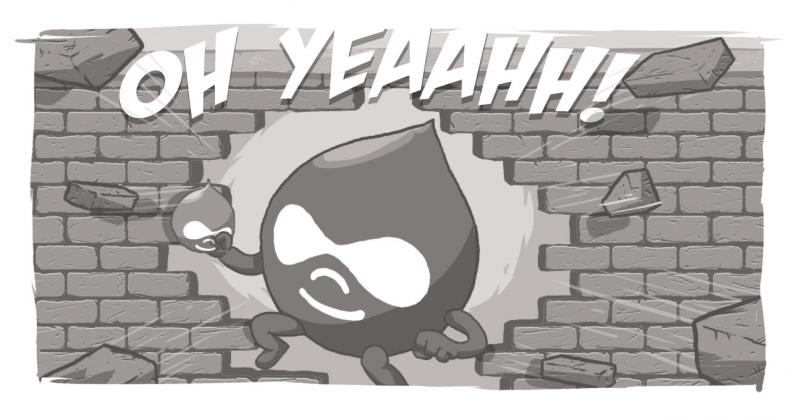 Being based in London, ON, we're spoiled by having one of the country's finest collection of medical facilities all within a 15-minute radius of our office downtown. So it only seems natural that we've been able to make our mark in the healthcare sector.
But this hasn't happened by luck or osmosis. Instead, it's been a combination of our commitment to understanding the industry, the technical expertise and creative problem solving by our talented team, and, of course, Drupal.
Why does a CMS matter? For healthcare, it can make all the difference in the world.
From hospital Intranets to public-facing websites, from information repositories to online appointment scheduling and document management systems, Digital Echidna has successfully partnered with a number of organizations to help them get the right message out, internally and externally, and deliver solutions that address the needs of a variety of audiences.
Drupal offers the flexibility and the robust backbone to successfully manage these enterprise-level, complex projects.
We've been honoured to work with such incredible facilities as the Children's Hospital of Eastern Ontario, Kingston General Hospital, London Health Sciences Centre, the Children's Health Foundation, the University of Ottawa Heart Institute, Wellington-Dufferin-Guelph Public Health, and many more. We've also got some soon-to-be-completed projects launching in the near future in this sector.
But it's not just us. Some of the world's top medical institutions have chosen Drupal for their internal and external web needs.
Why?
Security is paramount to healthcare needs and Drupal's security is second to none. It's an open-source technology, so it's constantly being refined, improved, and updated by many of the world's top developers. It allows for secure data portability, which is key for multi-faceted organizations, and a robust set of integration options makes it possible to integrate data. Drupal solutions help to encourage engagement and collaboration with both internal and external audiences.
And, vitally important in this era of increased budgetary pressures, Drupal has no licensing costs, which makes Drupal-based solutions much less expensive to implement and maintain.
Internally, Digital Echidna has developed Intranet solutions that allow for greater communication, sharing of resources, and simplified customization, ensuring that large-scale staff needs are met with a minimum of technical know-how. When you're communicating with thousands of staff, you want to be able to do it as quickly and efficiently as possible -- and Drupal helps make that dream a reality.
If we were ones for cheesy lines, we could say that Drupal is your prescription for healthy success. But we're clearly not like that.
But we do invite you to explore our work, as well as other Drupal-based healthcare sites, to learn more about the difference that Drupal can make to effective, security, and compelling healthcare digital solutions.
Questions Answered
Why is Drupal the right choice for healthcare?