Growing Success in the Forest City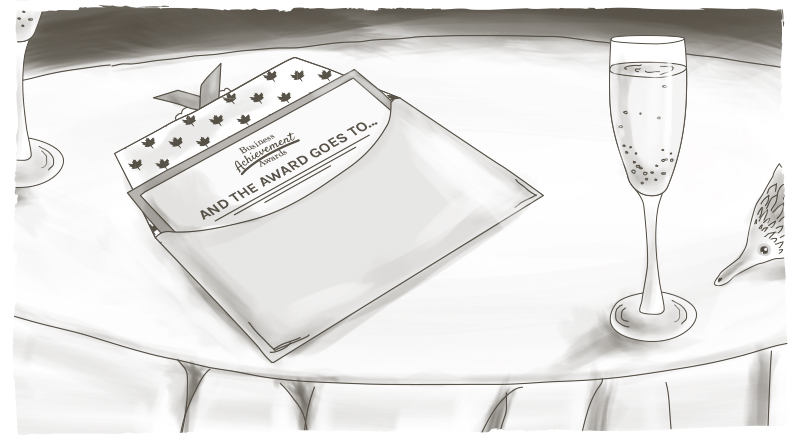 Earlier today we hosted a judging panel for the London Chamber of Commerce's Business Achievement Awards. We're absolutely thrilled to be a finalist for Large Business of the Year, along with Northern Commerce, and we can't wait until March 21st when that envelope opens.
But, to be honest, one of the things we're most excited about is seeing so many great tech companies amongst the Chamber's nominees across the board. Whether it's Business of the Year, Beyond Borders, Corporate Social Responsibility, or Excellence in Human Resources, there are candidates from amazing London-based tech companies leading the way.
For someone who has long been committed to growing this business in London, and for supporting the downtown core, that's really exciting to see.
We, as a community, should be really proud of the tech foundation we've built. We have some amazing companies doing really innovative and exciting work. We have businesses that are at the top of their respective fields, and we have an environment that helps to sustain that. We have amazing post-secondary institutions graduating elite talent each and every year, and we have a community that supports us -- and, in return, is supported by us.
It may be cliché to say it's an honour just to be nominated, but really it is because the nomination itself is a recognition that you're doing something worth recognizing. Only one company can take home the hardware -- and we've been on both sides of that coin, winning the Corporate Social Responsibility award in 2015 and missing out on business of the year recognition previous to that -- but the nomination is a validation that the work we do is making a difference in our community.
I'm not going to lie -- it'd be great to win. But we also know that we really can't lose. I think it's important for London, as a whole, to realize that having companies like this in the community is a win. Whether it's a massive multinational, like 3M Canada or a local ventures like Exodus Escape Room, all of these businesses are making a difference for Londoners each and every day.
That's how you grow success in the Forest City, and we're honoured to play a small role in that.
Again, we want to express how honoured we are to be a finalist and we'd like to congratulate all the other finalists, across all categories, for their recognition.
Questions Answered
Who is nominated for a Business Achievement Award?