Getting the most out of your virtual ticket to DrupalCon Global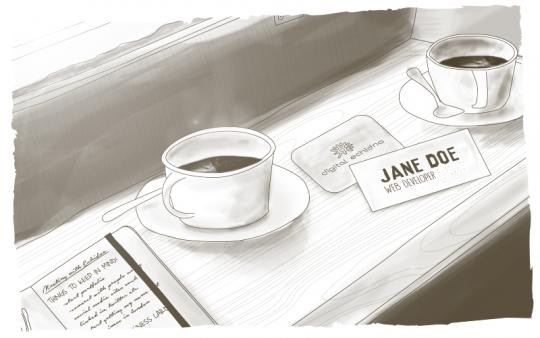 The Open-Source Digital Experience Conference couldn't get more digital than this. Just over a year ago, when planning for DrupalCon 2020 began, we anticipated seeing each other in person, in Minneapolis, in May. All the planning in the world could not have anticipated the situation in which we find ourselves now. 
DrupalCon is going virtual, and it kicks off next week. You bet exhibitors and attendees alike are all learning new technology that will try to replicate the real experience. While in-person DrupalCon saw thousands of attendees, this year's virtual conference, new July date and lowered ticket price, could see that number skyrocket. 
The Drupal Association and DrupalCon planning committee had the task of researching virtual tradeshow and event platforms to find one that would best recreate the DrupalCon feeling and came back with the event platform, Hopin.  
Although it's not the experience we had all expected, this new virtual DrupalCon provides many new opportunities for Drupal to reach more people and for others to share their experiences with the Drupal community. 
So dear ticket holders, regardless of your timezone or postal code, or whether this is your first DrupalCon or your fifth, there will be lots of new experiences and interactions to be had. 
Tips to get the most out of your DrupalCon ticket
Exhibition Hall
You will have the chance to 'walk' through the exhibition hall, filled with vendor virtual booths. This is your best chance to talk about Drupal challenges, your next project, or reach out to the hundreds of amazing Drupal companies out there. 
When you decide to drop in a booth, be sure to: 
Use the chat feature to say hi, and announce your presence 
Register interest in the booth passport game - there are some great prizes and activities or take advantage of any special offer there is
Watch the videos or on-demand content within booths
Look for vendors that offer services that align with your industry-specific needs
Live Sessions
Lights, camera, action! Live sessions during the week of DrupalCon will continue (mostly) as normal. Check out any of a wide variety of training sessions in categories from development and coding to leadership, management, and business. 
There are over a hundred sessions to choose from. Here are our top recommendations. We hope your schedule includes at least some of these:
Driesnote
Mainstage. As always, Drupal founder Dries Buytaert will address the community and provide insights and updates on his vision for the future of Drupal. This is a never miss keynote speaker and crowd favourite. 
Go behind-the-scenes of an Acquia Engage Award-winning experience with this live session. See how the new VTA.org handles real-time data in Drupal 8, harnessing resources like GTFS, Google APIs, and other APIs, to deliver real-time information to its end-users. Track: Development & Coding
Are you an agency located in a city that doesn't have a lot of Drupal developers? It sometimes feels like Drupal is the world's best-kept secret, hard to find a supply of good developers. Learn how one Drupal development firm located in a small Canadian city with a population of 300,000 went from 15 staff to 80 and counting, in a little less than four years - without sacrificing on Drupal talent or lowering its hiring standards. Track: Leadership, Management, & Business
This ambitious digital experience is the recipient of the 2019 Acquia Engage Award for Excellence in Digital Marketing. This project included the consolidation of 20 legacy sites into one new one, plus segmentation and content personalization control across 12 regions, five languages and several countries. Track: Development & Coding
This session is for site builders and managers, and anyone who has to grapple with using Drupal as a digital asset management system. It's of particular interest for libraries and higher education institutions, and sites with a need for digital preservation. Track: Content & Digital Marketing
On-Demand Library Content
To help ensure that all attendees get the most training and learning opportunities, DrupalCon also features an online content library of material submitted by Drupal experts around the world. 
Ticket holders gain access to the repository starting one week before the conference. The library will be available to everyone else six weeks post-event, via the Drupal Association's Youtube channel. 
Echidnas have submitted sessions to the collection:
Embedded angular JS with Drupal: A case study on using embedded Angular JS with Drupal
One template, four layouts: Creating a dynamic twig component with conditional layout styling
Socialize & Have Some Fun
Although training and speaking events can be fairly easily replicated with a webcam and microphone, those interpersonal social events are difficult to recreate. The organizers for DrupalCon have done their best to design experiences for more casual social interactions.
Chat/ Networking
Yes! There is a chat roulette feature, where you can be connected to a random person and have a private room to chat.  
Yoga Intermission
And of course some time to stretch. Our own Director of Culture Gabrielle Rickman will be leading a live intermission session of desk stretches and yoga exercises. 
Birds of a Feather Discussions
By popular demand, my colleague Martin Anderson-Clutz, creator of Smart Date module, has booked time for an information discussion dedicated to people interested in managing dates and time in Drupal: 
Dates and Times in Drupal - Drupal 8 included Datetime and Datetime Range fields in core, but not everything that was included in the Drupal 7 contrib Date module made it in. The contrib space is trying to fill in the gaps and even suggest new approaches. What combinations are working? What gaps still exist? In a perfect world, what would the future of date handling in Drupal look like? 
Hockey
Finally, as if you would be surprised - in quintessentially Canadian fashion, Digital Echidna has created a virtual hockey game where you can compete for a Drupal 9 hockey jersey, mailed right to your home. Play to win, or just play for fun! Ask for the link at our booth.