The Future of Drupal is Now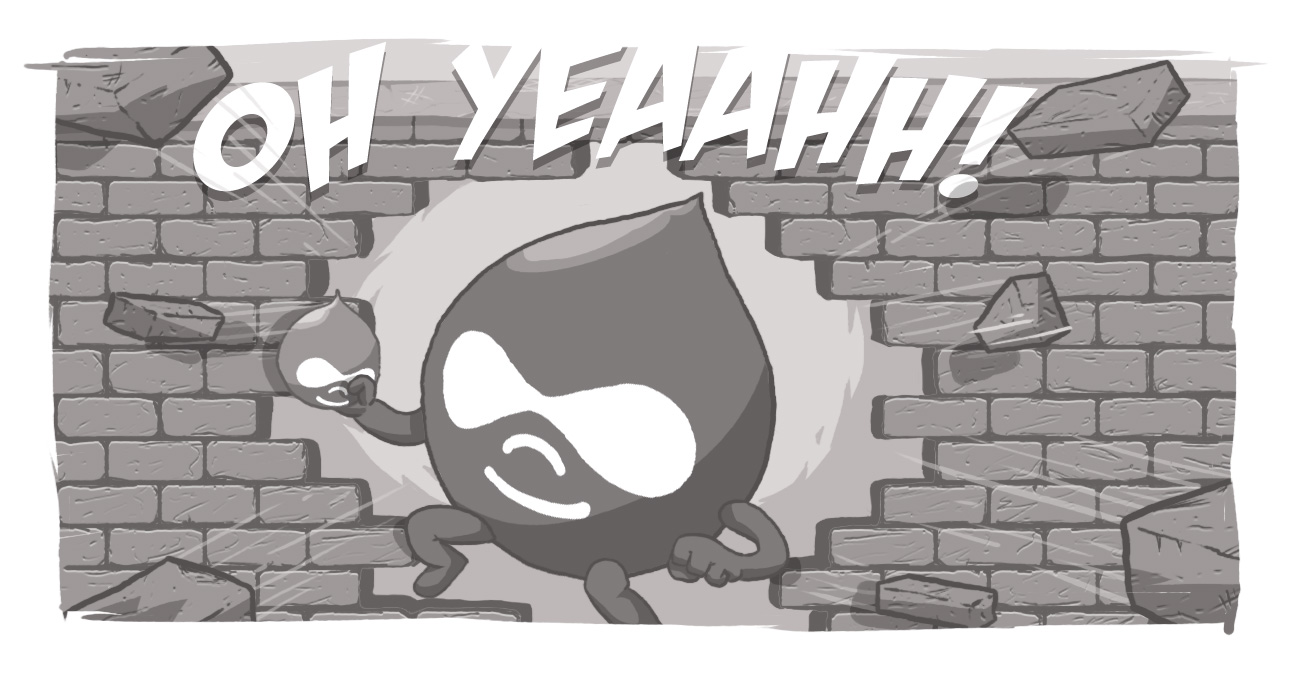 Earlier this week, Drupal founder Dries Buytaert shared an update on the arrival of Drupal 9. We have a date -- ish. And we know that with the arrival of a new version of Drupal comes a whole slew of questions from people currently on Drupal, or considering making the switch.
Digital Echidna has been completing most site builds on the Drupal 8 framework for some time, as the most popular modules are now available and supported by the Drupal community. Drupal 9 is being built in Drupal 8, so the upgrade from Drupal 8 to Drupal 9 should be less complicated than the upgrade from Drupal 7. As Dries said, "The big deal about Drupal 9 is… that it should not be a big deal. The best way to be ready for Drupal 9 is to keep up with Drupal 8 updates."
So that brings up two questions:
Should I upgrade to Drupal 8 now? And...
Why shouldn't I just wait until June 2020 when Drupal 9 comes out?
We know many businesses have solutions built on Drupal 7. And we don't believe anyone should panic. After all, we know that many third-party companies will continue to provide long-term support of the platform even when the Drupal project community stops. Why? Because it's extremely popular and not everyone is going to want to or will have the resources to make the switch. We know that's also going to be the case with Drupal 8.
But there are some risks with that. First and foremost, the project community will no longer be supporting Drupal 7 once Drupal 9 comes out. Secondly, Drupal 8 has a shelf life of sorts that's tied to Symfony 3 -- which is reaching its end-of-life date in November 2021. What that means is that security bugs will no longer be fixed. Again, there will be third-party companies that will dedicate their time to supporting these legacy platforms, but your choices will likely be more limited.
Additionally, innovation has stagnated with Drupal 7 for a while. The system was initially released in January 2011 and Drupal 8 has been around since November 2015. That means the vast majority of the focus and development has been on Drupal 8 (and Drupal 9 within Drupal 8!) -- that includes better site performance, out-of-the-box responsive design, improved SEO friendliness, mobile content editing, and scalability and improved upgrade paths, amongst other things.
And for those considering waiting on an upgrade to Drupal 9, there's really no need. We talked about this back in September and we were projecting about the benefits of the continuous innovation model back in March 2017. It's long been intended that the transition from Drupal 8 is going to be relatively seamless, so there's really no need to delay an upgrade. In fact, making the jump to Drupal 9 from Drupal 8 will be markedly less complex than any sort of leap from Drupal 7. As Dries wrote back in March 2017, the goal is to make "Drupal upgrades easy forever."
Of course, every project is different and we're always happy to address your individual needs. Feel free to reach out to me anytime. I'm happy to collaborate on a solution that makes sense for you.
Questions Answered
When is Drupal 9 arriving?
Should I upgrade to Drupal 8?
SUBSCRIBE TO OUR E-NEWSLETTER