Free Culture this Weekend; Priceless Benefits for Life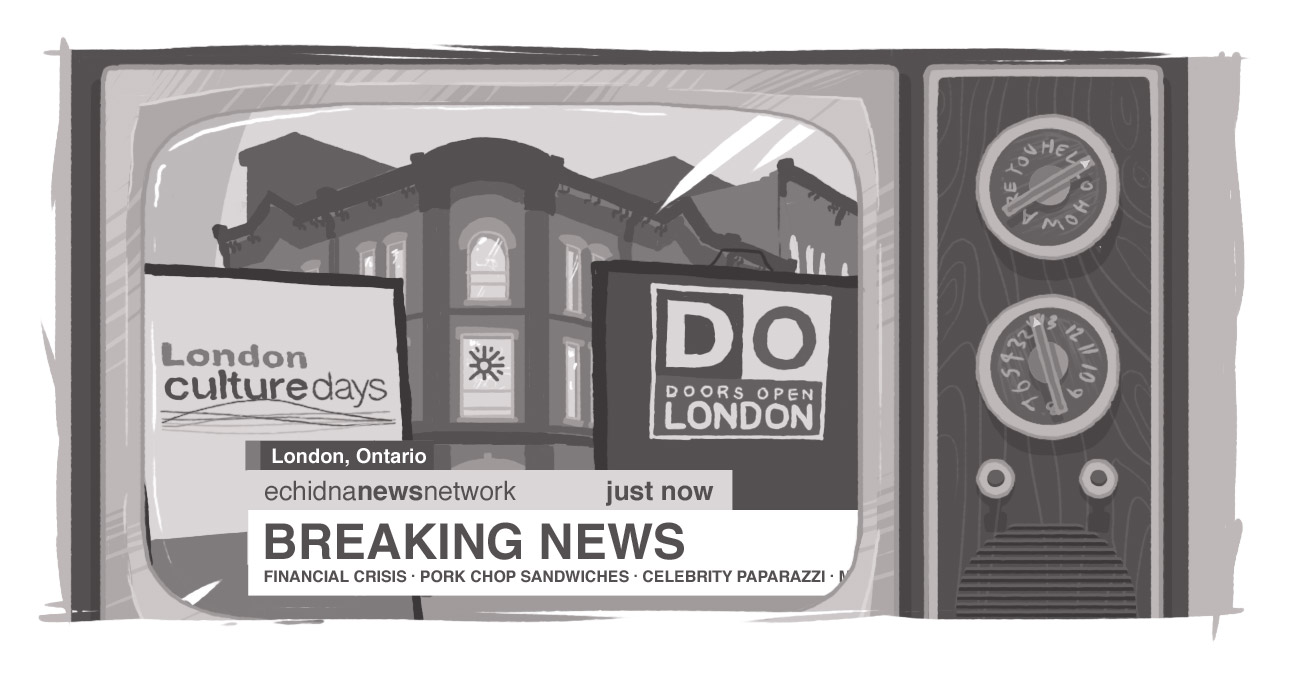 Experience a weekend of culture.
It's a simple statement, but one that we all too often choose to neglect. And the main reason we don't is not because of financials or time... it's plain ol' stubbornness.
I get it. My parents raised me to appreciate both sports and the arts. I'd go to see the Canadiens play, then a couple of weeks later I'd see Cats. I was raised to appreciate a wide variety of music, film, television, and literature.
But as I got older, for a while there, I chose to close off. Watching dance? I thought it'd be like watching paint dry. Community theatre? I thought it'd be woefully amateurish.
And I'm proud to say that I discovered that I was completely, comprehensively, and totally wrong. Yes, having a daughter who loves dance and acting helps, but what she did most was open my mind to the possibilities. And yes, I now actively enjoy dance and community theatre.
They weren't the problem – I was.
This brings us to Doors Open and London Culture Days. Taking place this weekend, this incredible event is all about possibilities. No matter what you're interested in, there's something for you to explore: from cultural events, to tours of the police station and fire halls, to an assortment of museums, there is certainly something that should pique your interest.
But it's not only about what satisfies your current interests, it's about exploring new avenues and exposing yourself to new possibilities. Who knows, that unexpected trip to a venue may spark the interest that grows into an all-encompassing passion?
And, for architecture buffs, there are venues like ours. At Digital Echidna, we're opening our doors (along with our friends upstairs at Lashbrook Marketing & Public Relations), so that you can see how we've taken the incredible framework of the Burridge Block – built in 1881 – and adapted it for use in today's marketplace. Instead of destroying one of London's most-incredible buildings, we not only kept the façade, but have integrated historic structural elements with contemporary touches.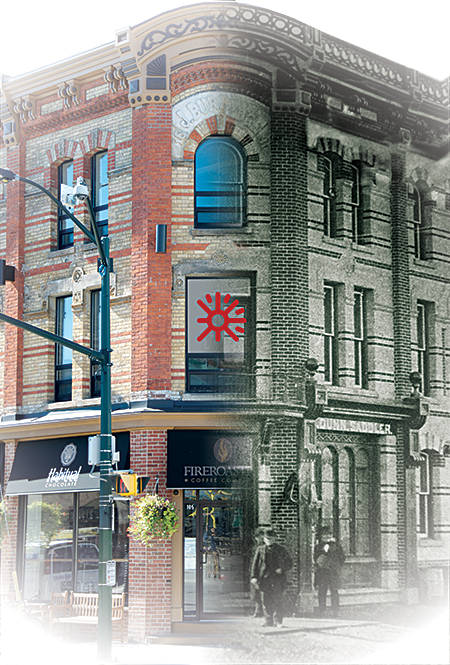 (Full disclosure: Digital Echidna is proud to be working with the London Arts Council and London Heritage Council on the continued development and design of the London Culture community portal.)
A couple of weeks ago, on behalf of a couple of publications, I interviewed Dhira Ghosh, the events co-ordinator for the London Arts Council and London Heritage Council. During the interview, she explained that, as a person from a minority ethnic group, she's aware that some in the community feel challenged in accessing the arts. Whether the barriers are language or cultural, she explained that there's a reticence amongst some to explore what London has. When they do go, they're often amazed at how accessible and welcoming London's cultural venues are.
I'd extend that sense of reticence to many more Londoners. Whether you were born here, lived here for years, or are new to the community, many of us place self-imposed barriers to experiencing culture. We say, "It's not for us" or "I don't get it" or "I'm not going to understand/like it." And we're wrong.
Doors Open and London Culture Days is your no-risk/incredible reward opportunity to see what's out there. All participating venues are free this weekend. Many are running special programs and animation that you can experience.
So if you've never been to Fanshawe Pioneer Village, this is your chance. If you want to take a step back in history and explore the Brick Street Cemetery, which includes headstones from those who fought in the War of 1812, take your camera and go! If you've never had the pleasure of experiencing Ukrainian, German, Chinese, or Polish culture (not to mention the food) then this weekend's your ideal opportunity.
Heck, if you want to see the insides of the police station without having to go all Grand Theft Auto first, this weekend you can get a guided tour – the good way!
With five zones spread throughout the city, you'll find something in your neck of the woods. From art to architecture; from science to shopping; and from history to health, there's a world of culture waiting for you to explore this weekend.
And, again, it's free.
Please visit the londonculture.ca Website today and plan your weekend. You can also pick up hard copy versions of the map and event guide at various locations.
We'd love to hear from you as well. Where are you planning to visit this weekend? Any stops that you're particularly looking forward to? If you are participating in this event, are you going to stick with the familiar or are you going to explore something new? Comments are open!
(Note: This is the 12th year of Doors Open London and the fourth year of London Culture Days. Doors Open started in France in 1984 and has spread throughout the world. Culture Days was founded in 2009, inspired by Quebec's Journées de la culture weekend.)
Questions Answered
What is Doors Open London?
What is Culture Days London?
What is the Burridge Block?