Five Reasons Why You Should Go to a Drupal Camp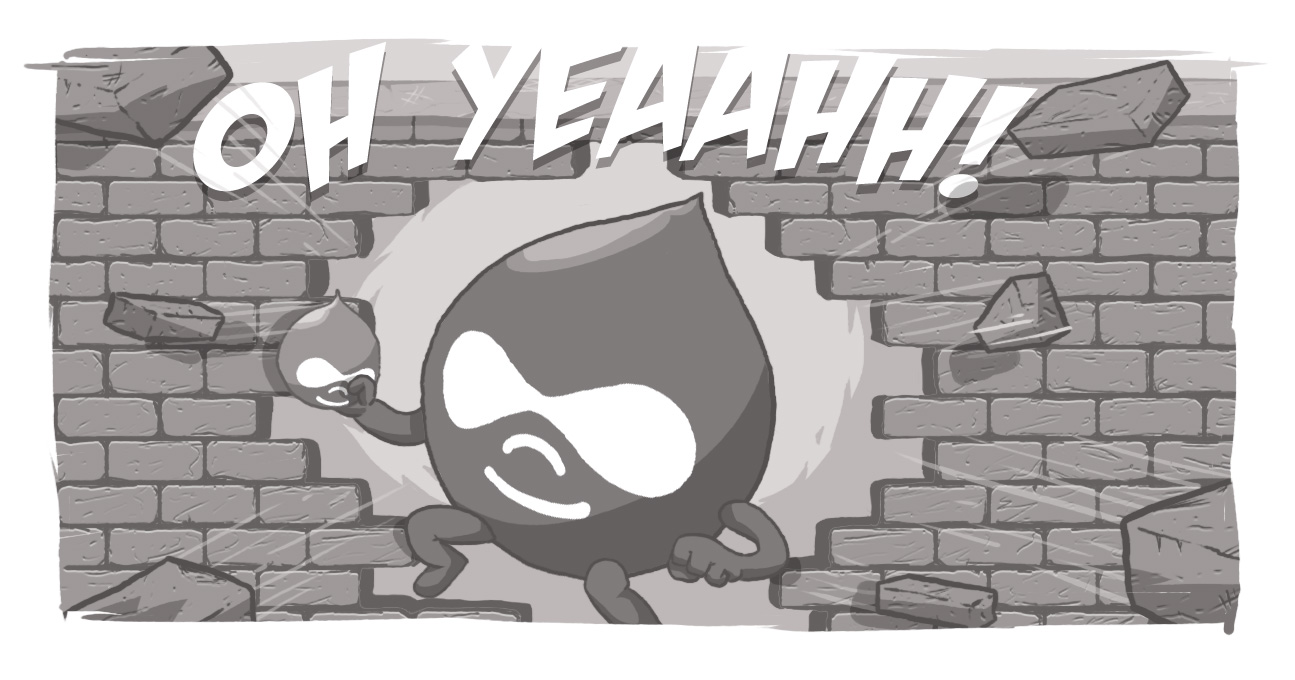 This past weekend, I attended DrupalCamp New Jersey. With other Echidnas heading to Florida in a week's time, I thought I'd take the opportunity to share why I love Drupal camps.
In a few days, I'll share a more detailed look at the day-to-day activities of what these events are like, but let's start with some of the key elements that make Drupal events so special.
A Sense of Community
In many of Andrew and Jay's blog posts, they talk about the importance of community -- especially in regards to Drupal and open-source technology. I can say that my experience with the Drupal community has been overwhelmingly positive.
That hasn't been the norm in my career. My experience as a computer science undergrad in university was a mixed bag. There were always developers who had a chip on their shoulder and it was difficult to learn from and interact with people like that.
With Drupal, it's the opposite. Everyone is approachable. It doesn't matter what level you're are, there is always something you can learn from each other. This community environment is one of the reasons I was inspired to work with Drupal (and willing to learn something totally new).
Camps are also a great place to get closer to the community because camps in the same region tend to have attendees from the same pool of individuals. For example, I met a lot of friends from DrupalCamp PA at DrupalCamp NJ. I know it is not always easy to get integrated into a technical community, but I definitely feel like I'm a part of a family.
Opportunities to Learn
Camps are like a dose of concentrated learning and excitement all in one and I really like that high-intensity feeling. It reminds me of the hackathons or coding competitions I used to be really into. I like when things are moving quickly and there's a lot to learn. I often leave a camp with a lot of snippets of things I've discovered, but want to explore further - and this exposure to new, exciting things is really motivating to keep learning Drupal.
Though this was my first camp as an Echidna -- and I was very excited to represent the company -- this wasn't my first Drupal camp experience. My first event was DrupalCon New Orleans in 2016. Since then I've attended Drupal events in Boston and Pittsburgh.
Representing Echidna
This was my first time representing Digital Echidna at a Drupal event and it was a really great experience. I saw a lot of Drupal 8 in action which makes my hours of Drupal training feel actionable. I also met some new people, contributed to core issues, and learned lots of things that aren't necessarily code but are important to development.
Between sessions, I also visited Jeff Bennett at the Echidna booth to help out. It was really great learning how to introduce the company and engage with people who had no idea who we were or what an echidna was.
Different Styles of Learning
One of the really fun things at Drupal events is what's known as the hallway track. It's basically when you wander the halls between sessions (or even during) and chat with people about all kinds of things. This is most fun at Drupalcon because there's always BOFs (Birds of a Feather Sessions, which are informal gatherings designed to discuss various topics, without a pre-planned agenda) and sprints going on and people are eager to discuss what they're working on.
Meeting Friends, Swapping Stories
At DrupalCamp I had my first experience at a diner -- the Princtonian Diner. Everyone was joking about how this was a real New Jersey diner and they decided to teach me about diner food. We even commemorated the moment with a selfie.
At dinner, we also shared our Drupal travel stories. Some of the attendees had driven eight hours to arrive at New Jersey. After hearing about their drive, I told them about the heckling I received at the airport coming into the States.
After dinner, in the parking lot, we Canadians shared a laugh about how easy it was to spot which car was from Canada without having to look at the license plates.
It was the one covered in salt.
The social aspect is an important part of any Drupal event. You get to meet great contacts, network with your peers, and, in some cases, make lasting friendships. I really look forward to dinner events because that's where you can catch up and reconnect with people you've met before and hear about what they're been working on.
Next week, I'll share a more detailed look at what a day (or two) at a Drupal Camp is like.
Questions Answered
Why should I go to a Drupal Camp?