The Five "Be"s of Crisis Communication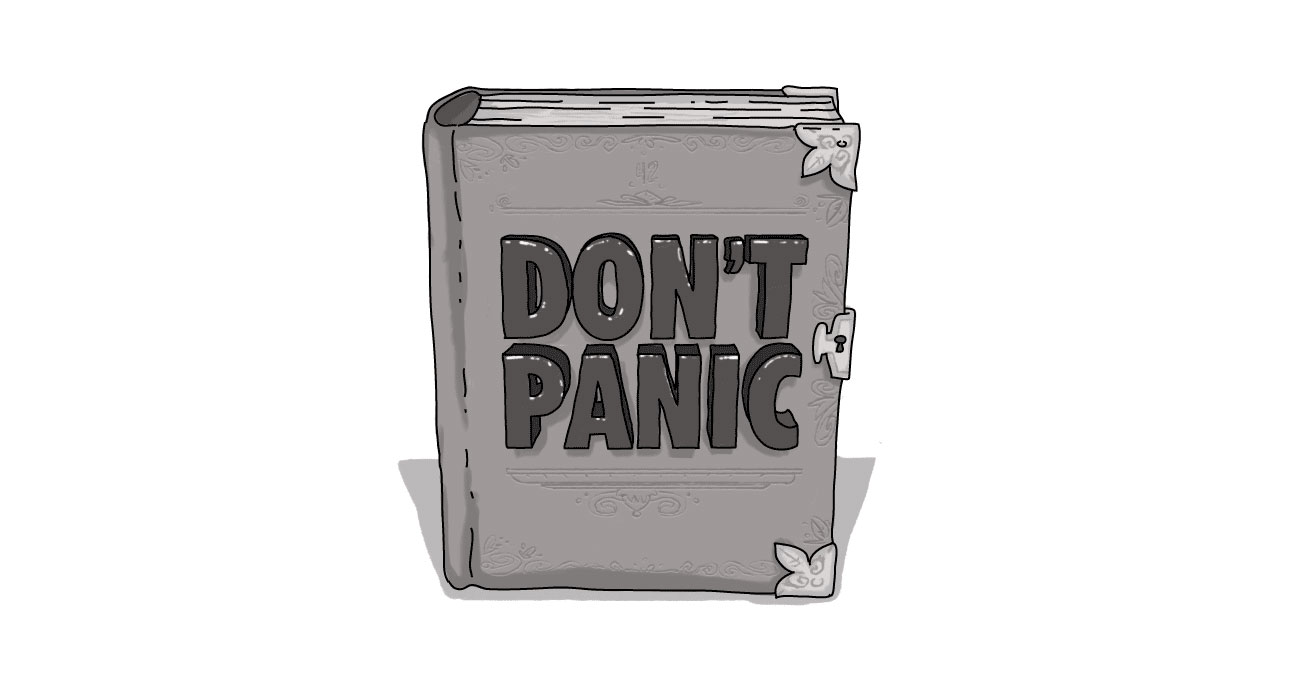 At the best of times, working from home can create communication and isolation challenges. Management must be mindful of including remote workers and ensuring they're in the loop of news, decisions, and company announcements. 
But what happens when that loop expands dramatically? With more people than ever before going from a traditional office environment to working-from-home during the COVID-19 pandemic, how do you keep your team in the loop when that loop's expanded farther than you ever expected?
That's where communicators earn their stripes. We've talked about crisis communications in the past and the fundamentals there apply to our current situation. It's just that the strategies powering the five "Be"s change for an internal audience.
Be Responsive
There's an old communications adage that states you can share good news once, but bad news needs to be shared three times. The point of that is that in times of uncertainty, we need to over-communicate with people to ensure the messages are delivered.
Don't assume that everyone automatically "understands" something -- spell out new protocols, procedures, and expectations. Be as explicit as you can. And if someone has a question, make sure that you make the answer available to everyone -- after all, it's safe to say if one person is asking, chances are there are others who share the same query.
And make sure that there is someone regularly checking internal communications channels so that if someone has a question, you can respond quickly and definitively.
Be Respectful
Appreciate that everyone handles stress and uncertainty differently. At the best of times, we should be mindful of how we interact with co-workers, as everyone's dealing with something. When we're in uncharted territory -- and if we're breaking out the crisis communications rules, then we're definitely there -- then we need to be even more aware of our interactions.
And being respectful means being honest. In times of high stress and anxiety, the need for information becomes even more acute.
Be Available
We're lucky, in that our type of business is uniquely well suited for remote work. In fact, within a day of announcing that we'd be implementing mandatory work-from-home, we were up and running. I won't say it's business as usual, but it's pretty close.
Even if you're not in a similar situation, you need to be available. And that's where technology is your friend. Communications tools like Slack and Zoom can help keep people in contact, even when physical meetings aren't possible. 
Also, provide one source of truth. That's where your intranet, if you have one, is invaluable. We use the EchidNET intranet solution as our digital hub for key messaging - and it's the source of truth for disseminating announcements and new policies. By having a dashboard of information available and making acknowledgement of reading messages mandatory, your intranet will ensure that people know where they can get information and stay updated -- even if they miss your email, Slack, or other notifications.
Right now though, is not the time to overthink it: I've heard some companies are doing daily updates and briefings remotely. Others are sending daily updates via email. It can be as simple as a Slack message in a channel accessed by all -- just be available. 
Be Honest
And remember that information abhors a void. If there are gaps in information, then people will fill them in -- and usually not with positive things. Be as open and responsive as possible.
When it comes to crisis communication, I believe in being clear about three things:
Tell your team what you know;

Tell your team what you don't know; and

Tell your team why you can't say certain things.
The first point is easy. The second point can be more challenging, but it's fair to not be able to answer a question or have all the answers at the ready. It's fair to say, "We don't know that yet, but we're looking into it," -- as long as you actually will look into it. For example, people may ask, "When can we come back to work?" It's fair to say, "We don't know." But don't leave it there. "We don't know, but we're going to follow the directives of the health unit, the municipality, the province, and the federal government, and will let you know as soon as we've heard something."
The last bullet is often the most challenging. But people are reasonable. "We can't tell you about this piece of information because…" and then explain why. It could be legal issues, it could be contractual non-disclosure, or it could be personal information. People will understand. Ignoring the issue creates a void that invariably gets filled with misconceptions, misinformation, and negativity.
Be Consistent
Have regular touchpoints scheduled. Having regular meetings scheduled helps people organize their own work day. Get ahead of the game and provide regular updates. Last week, we saw our Prime Minister execute daily updates from his front porch. Maybe some of the news was less dramatic than others, but the consistency and reliability of knowing that information was coming, helped. 
For your internal audiences, err on the side of overcommunication. It's also expected that you need to have regular communications with your customers and clients. Let them know if you're available to them -- and how. Let them know what you're doing in response so that you can foster confidence in them. 
Remote teams have their own set of communication challenges, the good news is there are ways to overcome them and drive your business forward.
We are all in this together and maintaining the lines of communications -- no matter how long those lines now need to be -- is integral to increasing confidence, allaying fears, and keeping everyone in the loop.
Questions Answered
What are best practices for communicating with remote teams, workers?
How can I communicate and manage a distributed or remote team?
When is the best time to hold meetings with my remote workforce?