Drupal Training At Fanshawe College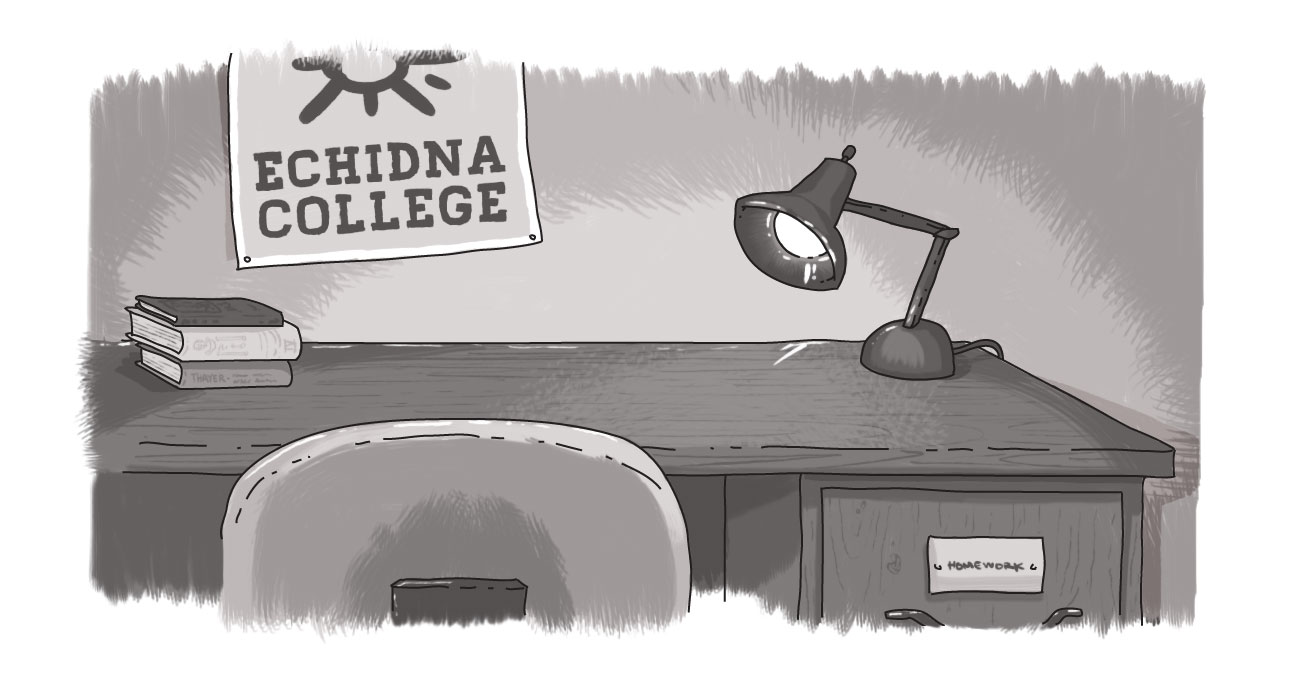 When demand outpaces supply, you can do one of two things: You can wait and hope for talent to magically appear at your doorstep, or you can work to not only plant the seeds of growth but create an environment in which that growth is fostered. 
For the third year in a row, a Drupal course at London's Fanshawe College in partnership with Digital Echidna provides foundational Drupal training that helps not only to create a pipeline for Drupal talent worldwide but increase career options and employability of graduates. 
Market Position
Adoption of the Drupal open-source technology platform is steadily increasing across the globe as the preferred platform for high-traffic websites of large, enterprise-level, organizations. 
This diagram, posted today by research firm W3Techs, illustrates the market position of Drupal compared to other popular content management systems.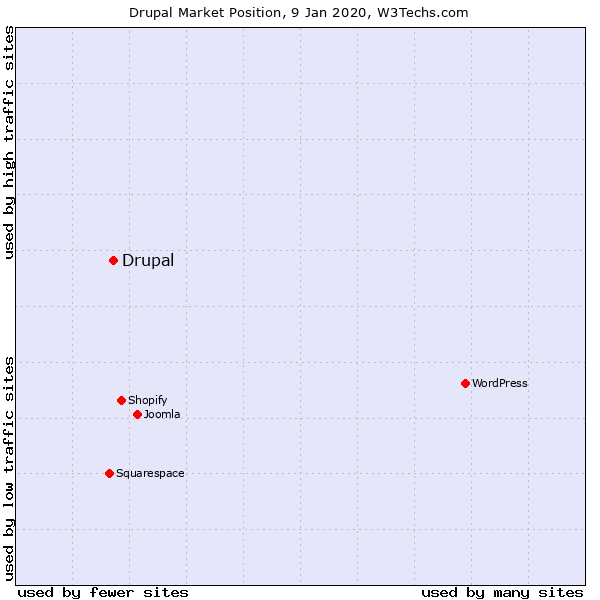 Demand for Drupal talent exceeds supply
The problem? Demand for Drupal talent exceeds the supply, an issue underscored in the 2018 Drupal Business Survey Report. A Drupal talent shortage is something that Digital Echidna is keen to help correct, considering we build the majority of our solutions on the Drupal content management system.
While there are tonnes of ways to learn Drupal -- and most of them are free -- the 2018 Drupal Business Survey Report also found that there is a notable lack of engagement between post-secondary institutions and industry to provide beginner developers with an ideal foundation of open-source technology and industry-standard development practices. 
And while the Drupal community itself is an amazing source of information and is incredibly active, there needs to be more.
Fanshawe College & Drupal
Digital Echidna is pleased, for the third year in a row, to facilitate a free course at London's Fanshawe College that provides foundational Drupal training for students. 
This optional, 12-week free course is once again being offered to all students in Fanshawe's two-year Interactive Media Design and Production program, and in the one year advanced Interactive Media Specialist program. Taught by Digital Echidna staff, this course covers a lot of topics, including an introduction to Drupal, Drupal 8 site building, Drupal 8 layout and theming, and Drupal 8 module development. 
Through this program, we hope for students to gain an industry-standard learning opportunity that will give them a leg up in their future careers by learning hands-on applications that will help gain employment upon graduation. 
Fanshawe has always been at the vanguard of working with industry to understand what the market requires today and where it's going in the future. So when we approached Fanshawe with this idea for a Drupal program, they were quick to partner. It's exciting to see so many of our staff members given the opportunity to share their knowledge. I'm proud to be part of the training team, which includes several of Echidna's Acquia-certified Drupal developers - Anya, Caitlyn, Jordan, Luke, Martin, Scott, and Tanner. 
Even if a student's' end goal is not to be a web developer, this course, combined with their diplomas, will make them eligible for all kinds of roles within the web industry, such as freelancers, themers, content managers and web marketing, DevOps, project managers and/or account managers. 
Started in 2017, this partnership represented the first time that Fanshawe College partnered with a local digital company to provide courseload or workshop-style training environment. 
We're proud to see that other companies have followed suit with similar programs for different web technologies. A college's strength comes from working with industry partners to develop core curricula. And initiatives like this shows that Fanshawe is committed to leading the way in providing its students with some of the best opportunities to succeed.
How to Enroll
The 2020 course starts on January 16th. If you are a student in either the Interactive Media Design and Production or Interactive Media Specialist program at Fanshawe College and interested in taking this free course, contact me directly. 
---
Did you enjoy this blog? Get more just like it by signing up to receive Digital Echidna's free e-newsletter, delivered to your inbox every month. Industry tips, information, and expertise to aid the health of your digital project. Subscribe Today.
Questions Answered
Are there any Drupal courses at College?
How can I learn Drupal?