Digital Echidna: Fostering a Culture of Caring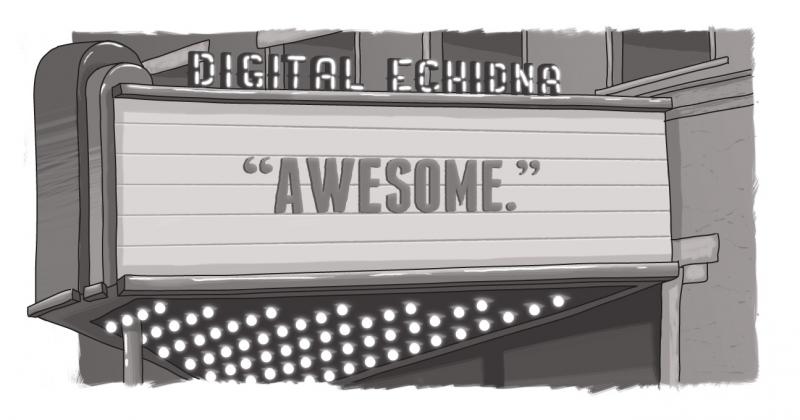 What is corporate culture? Is it something that's implemented from the top down, mandated by mission and vision statements? Or is it something that comes from the bottom up? Organically created by the people who work at a company? Is it parties and pats on the back? Or is it something much more all-encompassing of our employees' overall wellbeing.
In our digital space, "culture" all too often is described as foosball and catered lunches. But at Digital Echidna, we feel it means so much more. Those things are great, but culture for us is a term that encompasses everything that goes into making work-life balance more than just a catchphrase, but a fundamental core tenet of who we are and what we do.
Although I was with the company since its early days, I left Echidna in 2017 to pursue my long-time passion of wellness and yoga teaching. It was a fulfilling time away and now I'm pleased to say I've recently rejoined the team as Director of Culture. Over the years I have really seen incredible growth and change. This isn't the same Echidna as when you could count the number of employees on one hand. The things we did then don't necessarily work the same way today -- but the fundamentals of who we are haven't changed.
I believe my role is focused on the people of Echidna -- both current employees and future ones. It's a role that's fundamentally grounded in fostering an environment that makes employees want to stay here, and that is attractive to people looking to join the team. Being a certified wellness coach and 1,000-hour advanced level-trained yoga teacher and educator, combined with my previous Echidna-related project and facilities management experience, affords me a unique perspective on the company and a specialized skills set from which I can draw to help enhance our culture.
This role includes elements of HR, facilities management, finance administration, and health and wellness programming. It's a role that's an evolution of the traditional HR role and one that allows for a comprehensive look at all the elements that create culture. It's a role that's intended to ensure our staff are fully supported in a variety of ways.
It's more than about the "9-to-5" aspects of the job. Our culture isn't just about what you do when you walk through the office doors, but it extends to whole person. From work/life balance to health and wellness programming, we're committed to introducing initiatives that will offer employees different ways to find wellness tools that can positively impact their day-to-day lives -- both in and out of the office. We want to promote physical, emotional, and mental well-being and we want our staff to know that work-life balance is as a priority, not just a buzzword.
These efforts have 360-degree benefits. Obviously, our hope is that our efforts to enhance our culture represent an investment in people that will result in a more satisfied, engaged, and collaborative workforce. In turn, this should translate into project teams that are better positioned to adapt to the inherent stresses that come with development projects. If our project teams are better able to understand and navigate their workload, then they can deliver higher-quality service and deliverables to our clients.
Director of culture is a unique position in our space and we're constantly working to refine its definition. That means I'm open to suggestions and ideas from all of our staff. Our culture is not one that is imposed, but rather one that reflects who we are as a company and as a group of people. The only way that culture truly flourishes and grows is when you care about people both inside the office and out, and work to ensure everyone feels included, supported, and appreciated.
It's a big job and I feel the commitment and trust that Digital Echidna has placed in me to expand and develop this role is reflective of the care and compassion the company has for its employees. We have a great culture already at Echidna and I'm looking forward to helping to amplify the great work that we do.
Questions Answered
What is corporate culture?
How do you create a positive culture in a company?
SUBSCRIBE TO OUR E-NEWSLETTER