Capitalizing on an Amazing Event: Drupal North 2017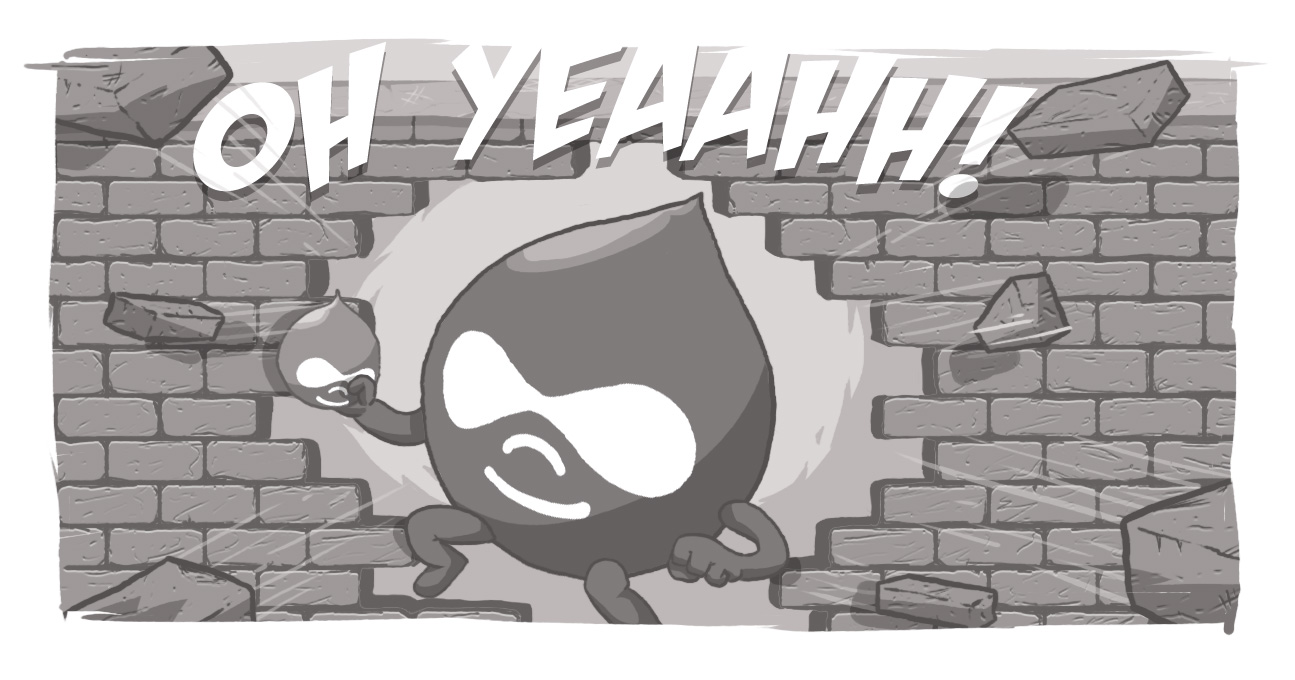 Later this week, Drupal North kicks off at the Ottawa Conference and Event Centre. As an Echidna myself, I'm thrilled to be hosting -- amongst Drupal fans from across the country -- a whole crew of Echidnas in my hometown, and I thought I'd share some of the exciting plans we have for the event.
Don't forget that you can still register and attend the event. It's three days of excitement, networking, and learning covering a variety of Drupal-related topics. It's by and for the community that drives the Drupal project, and it features a great keynote, a few featured speakers, and sessions that range from front-end design, back-end development, to the many business-related aspects of Drupal and web development.
Oh, and did I mention it's free?
The Drupal North initiative kicked off with an inaugural Summit in Toronto in 2015. The goal was not only to put on another local DrupalCamp type of event, but to pull together a larger pool of community members from across Canada. Last year's summit was hosted in Montreal and this year, to coincide with the Canada 150 celebrations, we decided to host it in our nation's capital.
We've made some changes to the organization's structure this year, and it's one that's been filled with twists and turns. But I think we're better and stronger for it. We've moved from being a large collective of over 25 stakeholders and decision makers to embracing a more central Board of Directors. This Board is accountable for the summit, its budget, and the efforts to grow the community in Canada.
It took some time, but we eventually held a general nomination and election so the community could choose three elected Board members to lead this initiative into the future. I was honoured to be nominated and voted in as President of the Board. Bill Wu was elected Vice President and Erin Marchak is our Treasurer. After that was done, we had to move quickly to find a date, find a venue, find some amazing sponsors to support and fund the event, and make a million or so decisions in just under six months.
Please don't shoot me if the event's not perfect! But while it may not be perfect, I know it's going to be awesome.
We're only three days away from when all the hard work pays off. We have:
an awesome keynote speaker in Alex Benay, the CIO of the federal government of Canada;

two days of sessions running three tracks per day, with a variety of topics related to Drupal and web development;

two training sessions running on Friday -- an Intro to D8 for those newbies to the latest version of Drupal, and Component-Based Theming with Twig for those who are much deeper into the front end development aspects with Drupal 8.
Those two Friday training classes are both highly sought-after and recognized sessions that we're able to bring to you as added value on top of the two days of sessions. The third day is focused solely on code sprints. We have reserved a room dedicated for a few keen developers who wish to focus on a certain task/set of goals to ideally contribute something tangible or, even better, game changing, to the Drupal community.  
There is a bit of everything for everyone at the Drupal North Regional Summit. There will even be awesome lunches, some prizes, and perhaps even some great entertainment (stay tuned to the Drupal North Twitter feed for more announcements).
I have been planning and organizing DrupalCamp Ottawa as the President of the Ottawa Drupal Association for the past four years. In this, our fifth year, we decided to turn our efforts towards Drupal North. I must say, this has by far been the most challenging event I have planned, but I think it will truly pay off due to the value provided to the attendees.
So I personally hope to see you there and hear your thoughts, ideas, (praise?), and criticism. The ultimate goal is to have this event continue and prosper, and to help grow the community both here in Ottawa and across the country.
See you all there -- Drupal on!
Questions Answered
What is Drupal North?
When is Drupal North?
Are there any Drupal events in Ottawa?
Are there any Drupal events in Canada?