Big Wins, Strong Gains, a Bright Future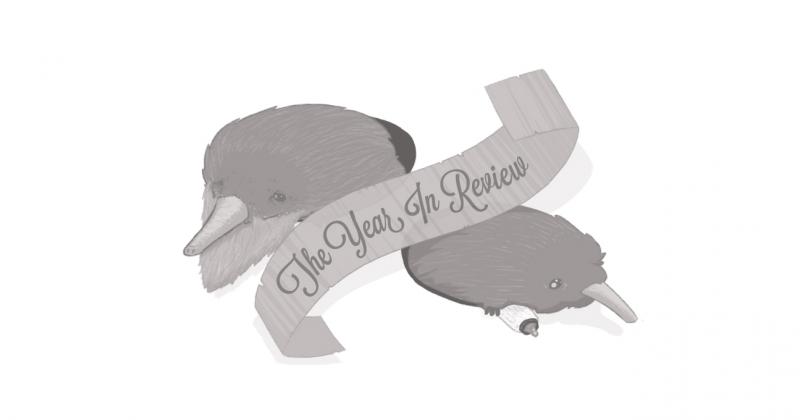 It seems appropriate, given what the coming year is, to look back with clarity on the year past. After all, hindsight is 20/20, so with that perspective, it's a great time to reflect upon what 2019 meant at Digital Echidna. 
Like any year, the Echidna team enjoyed great highs -- both personally and professionally -- as well as suffering lows. We loved, we launched, we lost, and we added. Two colleagues welcomed babies to their families earlier this year while a third is expecting her own baby too, any day now. But the team itself has also grown, with 22 people hired over the course of the year. We continue to grow right in the heart of the Forest City, with construction clearing up to reveal a revitalized downtown and a sense of hope.
Yes, there are still troubles around us, but there's also a sense of collective effort to make things better. Recently, I was named to the board of Downtown London and I'm thrilled to be part of the solution for a part of the city that's been so supportive and welcoming to me. We committed, years ago, to stay in the core -- and we're excited to see what comes next.
That type of growth can only come when you're doing great work. We can't deny how proud we are as a team to this year have received the London Chamber of Commerce Large Business of the Year Award. This award means so much to me because it's selected by a jury of our peers in the local community -- people with whom I've had the honour of working and that I respect.
But that wasn't all. We again appeared on Canada Business and Maclean's Growth 500 list and we were listed amongst the ROB/Globe & Mail's Top-Growing Companies. Our work with clients like Napoleon Grills, the Santa Clara Valley Transportation Authority, and Michael Garron Hospital earned us recognition at the Acquia Engage Awards, the Internet Advertising Competition, and the Web Marketing Association. This recognition speaks to the comprehensive approach we take to working with clients -- striving for excellence all through the engagement, from the beginning of the sales process all the way through our ongoing support relationships.
We launched over 40 sites this year, completed several other digital projects, and assumed support contracts for dozens more. We are working with amazing companies all throughout North America, and we proudly won contracts close to home, as we're currently building both the City of London and London Hydro websites. 
And we're excited about the future. We've worked on developing strong partnerships within the industry that will allow us to grow and expand in the future. After all, we chose the Echidna namesake because it's flexible and adaptive -- and that's the only way you can survive in this ever-changing web industry.
Of course, it hasn't been all work and no play. We just had our staff Holiday Party -- complete with an incredibly competitive gift exchange (sometimes called Yankee Swap). And you likely saw Echidnas all over the place this year, either volunteering their time, sharing their knowledge, or enjoying activities in and around the Forest City. 
All in all, 2019 was a great year for us. And we're hoping that 2020 will be even better. With strong roots in the Forest City, I know we have the solid foundation upon which to grow and we're excited to see what the future has in store for us.
On behalf of my family and the entire Digital Echidna family, I'd like to wish you and yours a very Happy New Year! We'll see you in 2020!