Bein' Neighbourly and Cleaning and Greening the Forest City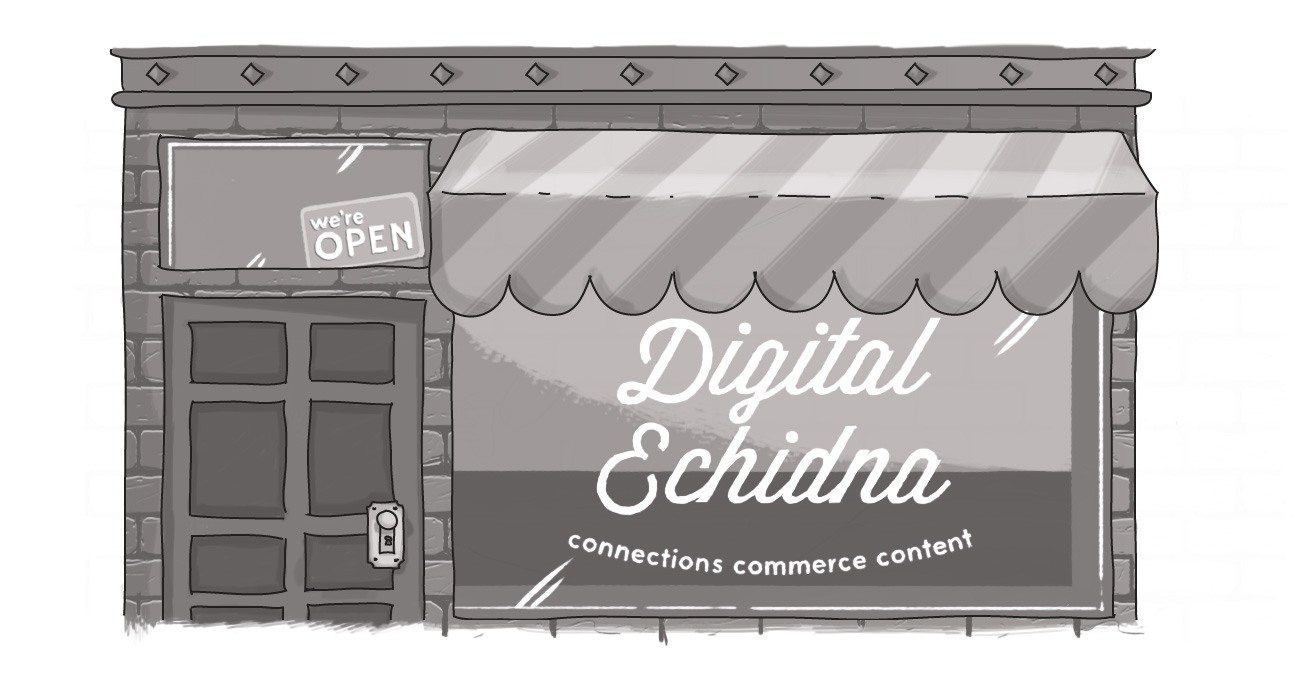 First impressions matter, right? So today's 20-Minute Makeover event, in support of London Clean & Green, is a great way for a group of Echidnas to head out, en masse in jerseys, and spend some time improving our environment!
This will be Digital Echidna's sixth year doing the 20-Minute Makeover -- and it's our first at our new location on 148 York St. It's a program I've been involved with for a long time. In a previous life, one of my co-workers was Carmela Ianni who has long been a driving force in Clean & Green. So when I joined the Echidna team, I brought the event along with me.
For businesses, it's only 20 minutes of your employees' time. And it's largely a symbolic day because as much cleaning as you can do in 20 minutes, it's not going to change the world.
But it can lay the foundations for changing the world.
Those 20 minutes, for businesses, can be eye-opening and well worth the investment of your time. Often, we become numb to the things around us that we see everyday. Actively looking and searching for items can really help us appreciate how much we take for granted -- or worse, ignore.
And that can start a bigger effort and more concentration on making a difference every other day of the year. In fact, I'm seeing more and more references to people "plogging" -- the act of taking a bag with you while you're hiking or jogging, to pick up litter that you find along your path.
At Echidna, we've always been committed to environmental efforts. But, since the move, we've been able to ramp up our environmental focus. New and improved environmental efforts include:
Full  Recycling: We now have full recycling onsite. Unlike residences, businesses don't have access to recycling pick up service. In previous locations, we simply didn't have the luxury of space for bins and counted on everyone taking home their own recyclables. Now that we offer onsite recycling bins and pay for pick up, we've seen a marked reduction in our garbage.
Interior bike racks: Encouraging more people to find alternative modes of transportation. Sure, we've had people bike to work before, but storage was always a challenge! No more carrying a bike up two (or four!) floors and trying to wedge it into a storage closet. Now we have a dedicated space in our parking garage and, as the warmer weather arrives, we're sure it's going to have an impact.
Environmentally friendly lighting: We had this at our old location, but now we've taken it to the next level. In addition to the latest advances in lighting, we've also got motion sensors that allow us to ensure that electricity isn't wasted on empty rooms and locations.
Some of these items build upon the legacy that was left to us by Start, the previous tenants of our building. And I think that's noteworthy in and of itself. Because it's not just us, it's not just you. It's a community coming together to make differences -- both large and small -- to try to affect change.
That's why this community clean up matters. It's about awareness, collaboration, and, yes, celebration of our collective efforts. We hope to see you out at 2 p.m., cleaning and greening your neck of the Forest City today!
2017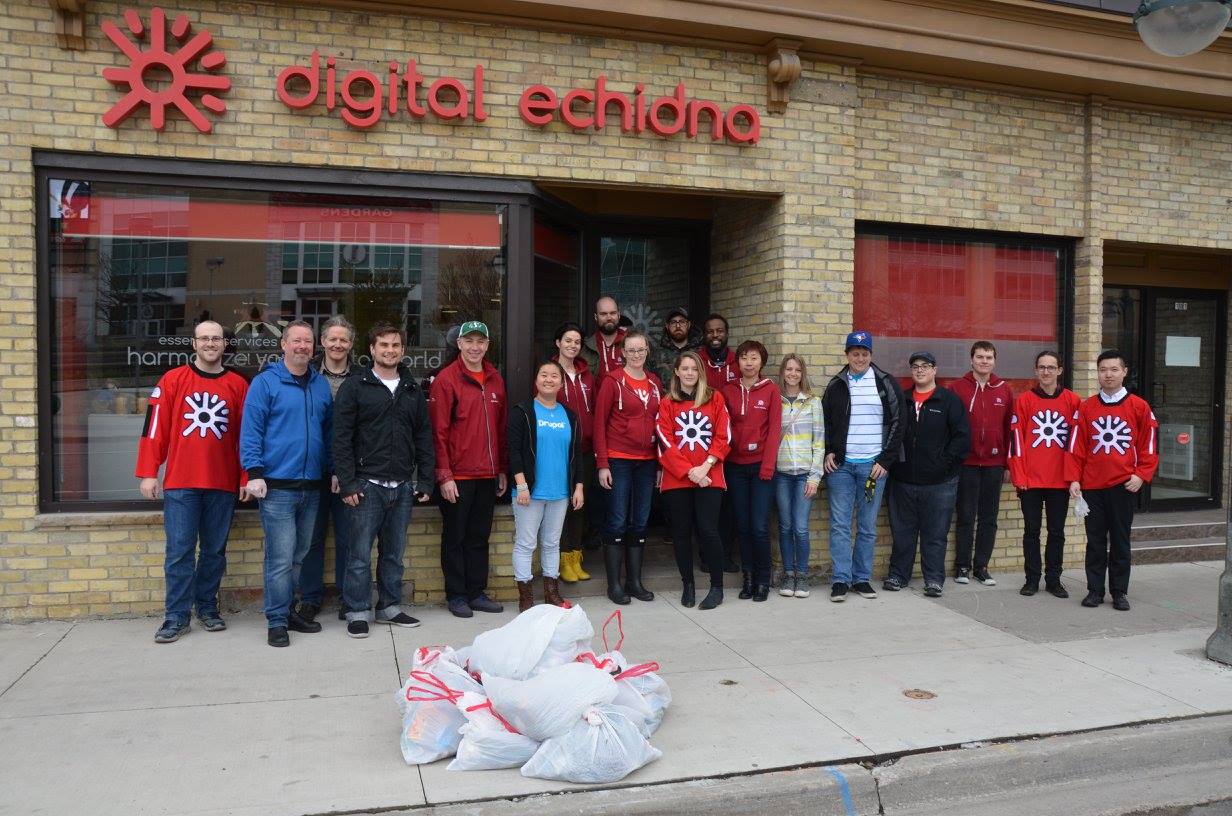 2016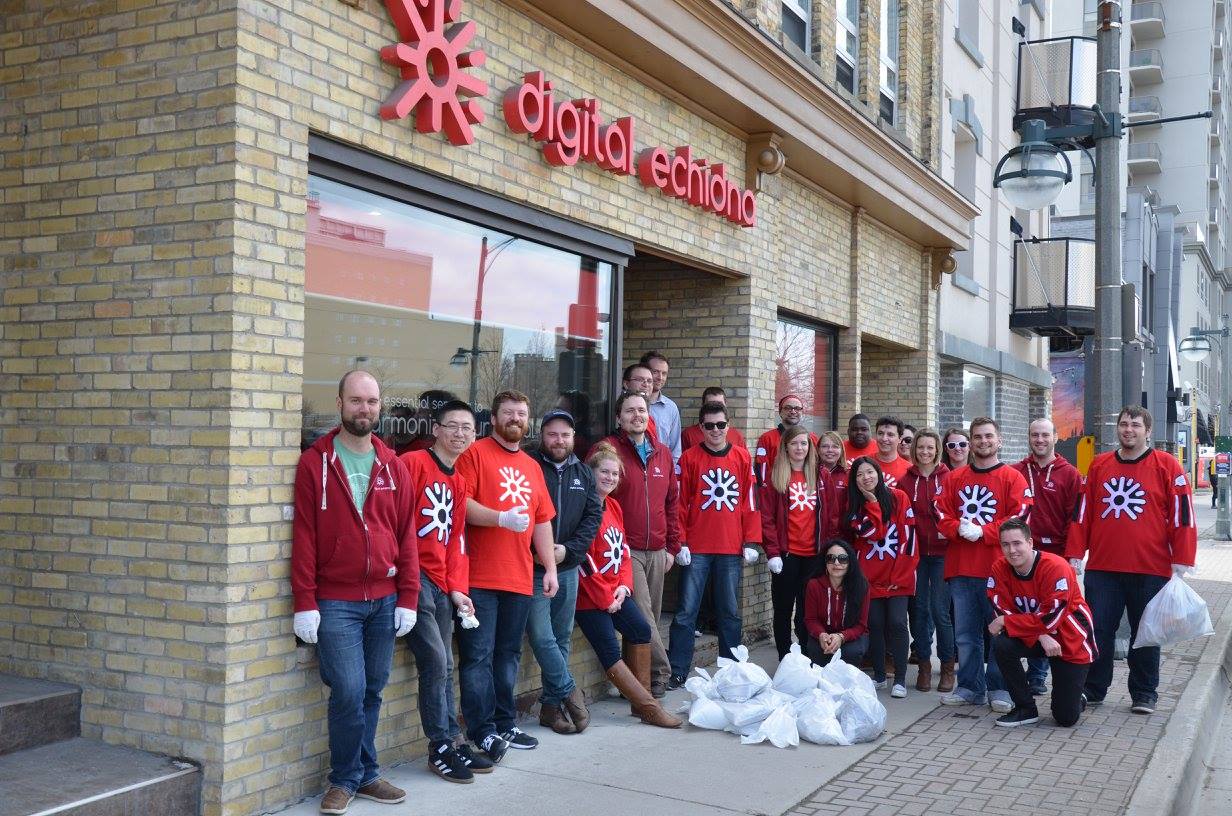 2015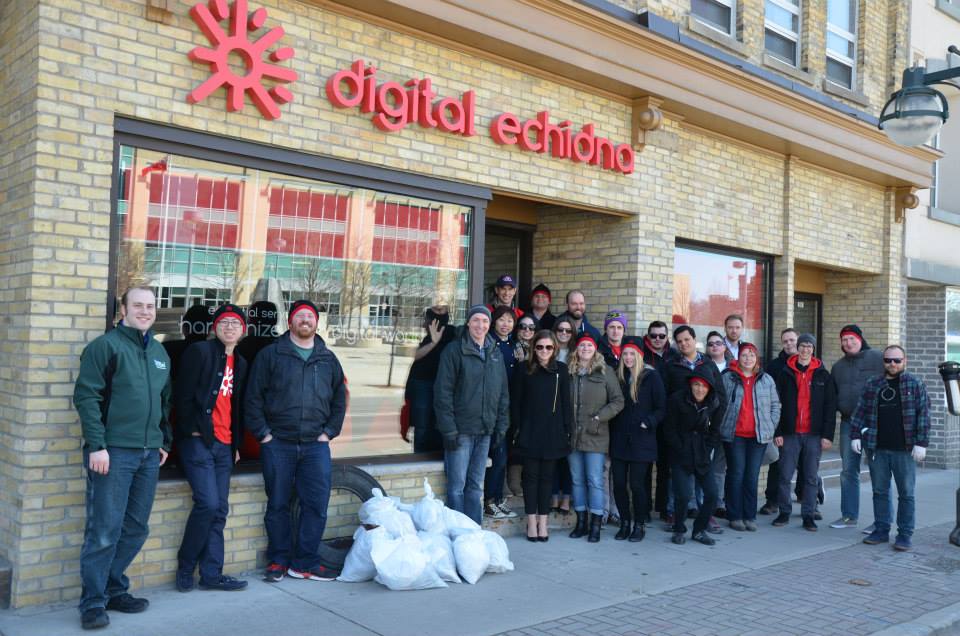 2014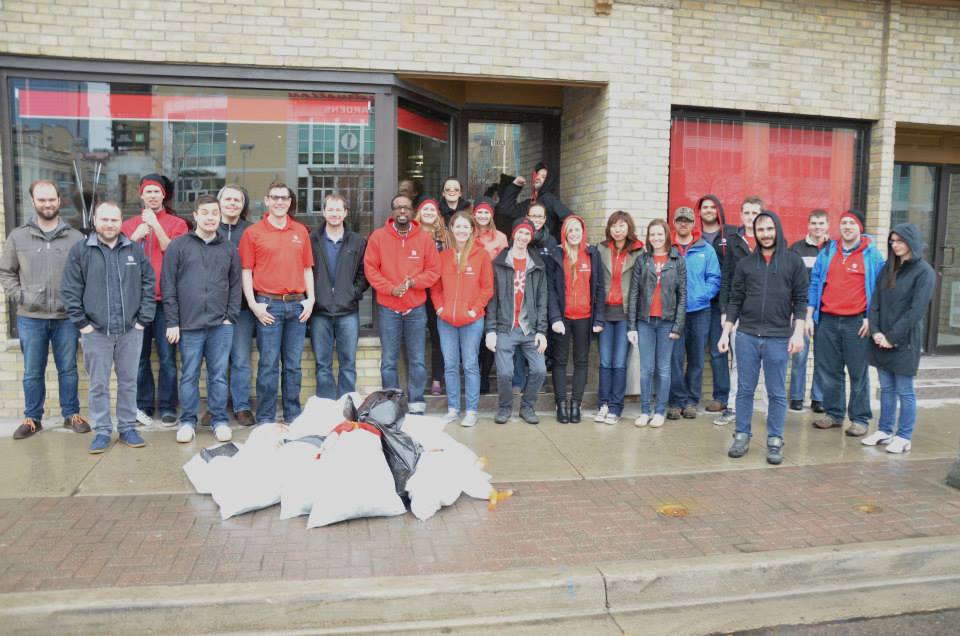 2013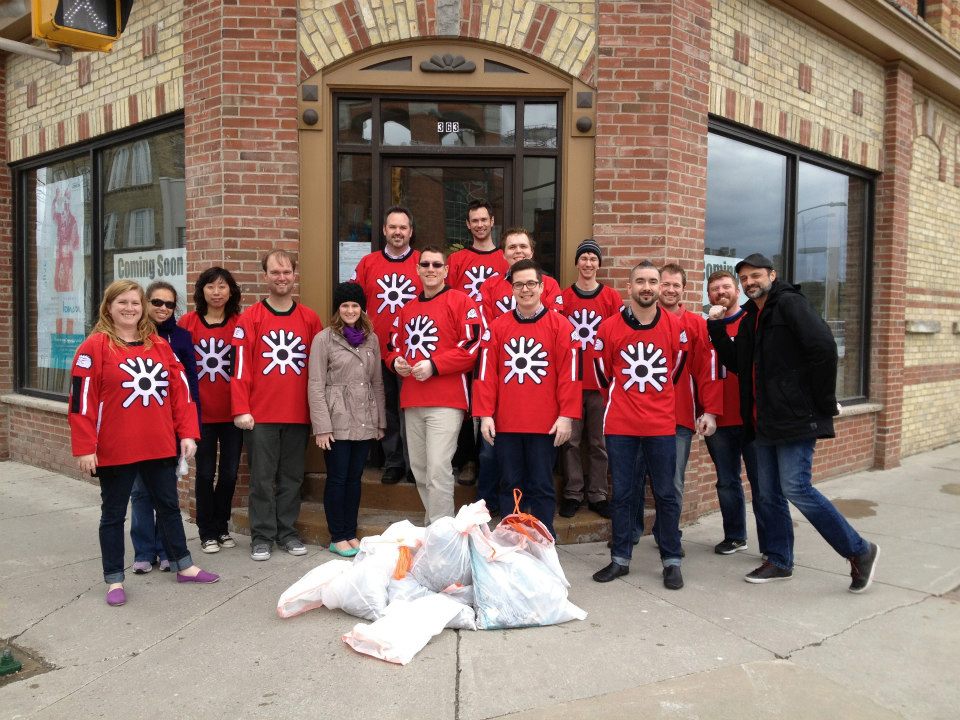 Questions Answered
What is London Clean & Green?
What is the 20-Minute Makeover?