Flight Sends Grounded AODA Expectations Soaring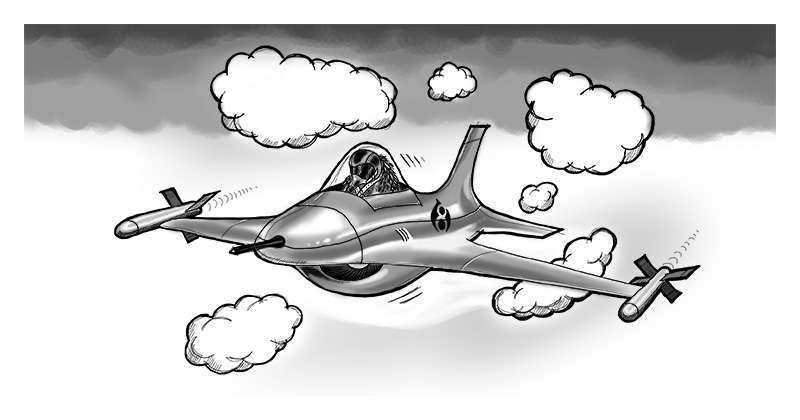 My expectations about AODA and its real-life implementation may have been grounded in a frustrating reality lately, but a recent travel experience has set my optimism soaring -- or, at very least, has shown me that some companies are not just taxiing on the runway, but have seen their accessibility plans take off.
I have been uncomplimentary lately about the AODA and its implementation and buy-in. It was refreshing therefore to experience built-in accessibility in a company's customer service, their provision of alternate formats, and their reasonably accessible website, during my recent flights with WestJet.
A recent visit to a friend in small-town Saskatchewan represented my first solo air travel experience. It was not my first flight, so I wasn't overly worried. But I was slightly apprehensive.
It turns out my apprehension was unwarranted. Though baggage that was accepted as carry-on in one direction had to be checked flying home, and though I had to give up some toiletries on the way home that had made the initial trip out without incident, these represented only minor irritations that all passengers could potentially experience.
As for being a blind passenger, the assistance and customer service I was offered was excellent. Either an airport employee or a flight attendant made sure I had everything I needed and was in the right places without hovering. Most people who I spoke to knew their lefts and rights (this is less common than one might think), and no one said "over there" at any point.
Contrary to what several blind acquaintances have said, I was not asked to travel through the airport by wheelchair. I was given an orientation to my seat, so I could easily find the Call button and knew where the oxygen masks would come down. One flight attendant had me hold the mask to understand how it worked. This was particularly appreciated, and something I will remember to ask for in the future. Though some references to colour were made, I was able to ask clarifying questions without incident.
WestJet's communication is pretty fantastic. From regular emails about checking in, to a Braille (in English or French) safety card, I was impressed. According to their Multiple Formats Policy online, large print and audio versions of material can also be made available upon request.
I'm not sure about American Sign Language interpretation on board, nor am I certain of exact provisions for persons with physical or motor disabilities. However, they make it clear that if they are contacted by phone or TTY ahead of a passenger's flight, they will do their best to find a way for everyone to fly comfortably.
Their website is pretty well-designed as well. Though they have a 'light' version for screen reader users (which is seldom a good sign) the rest of their main site (apart from booking) works well. They also have a mobile version available, as well as an app for Android and iOS.
Having not yet upgraded to the most recent operating system on my iPhone, I wasn't able to test it. Fortunately, given their well-made mobile-friendly site, it wasn't necessary, even when I did have to check in to my return trip with my phone.
My experience with WestJet, for me, was what AODA implementation should be – providing a service on equal grounds to other passengers.I never felt as though I was imposing on those who helped me (though the employee who insisted on getting me to the airport cafeteria so I could buy myself dinner during a layover was certainly going above and beyond), nor did I feel I was getting special treatment that other passengers would never receive.
It was understood I just needed a pair of eyes occasionally, and it wasn't anything to panic or become put out over. I hope it's something I see more of in the future.
Questions Answered
How is AODA being implemented in real life?