The 411 on Getting Echidna to Booth 210 in Nashville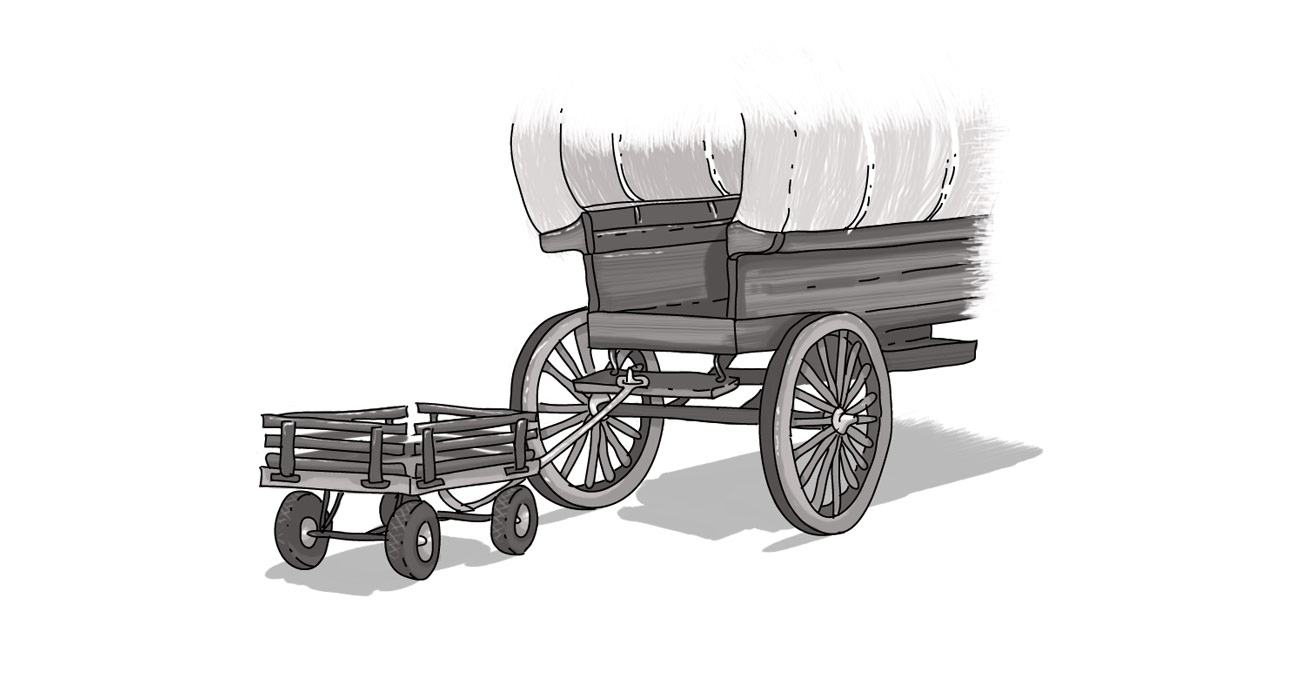 If you've ever been to a trade show or a convention, you've likely had to walk a gauntlet of vendor booths. Perfectly aligned swag, banners attached with hospital-bed-like tautness, and a phalanx of smiling booth staff encouraging you to come by and partake.
It may look like a simple set-up, but let me tell you, it takes a lot of work to get there.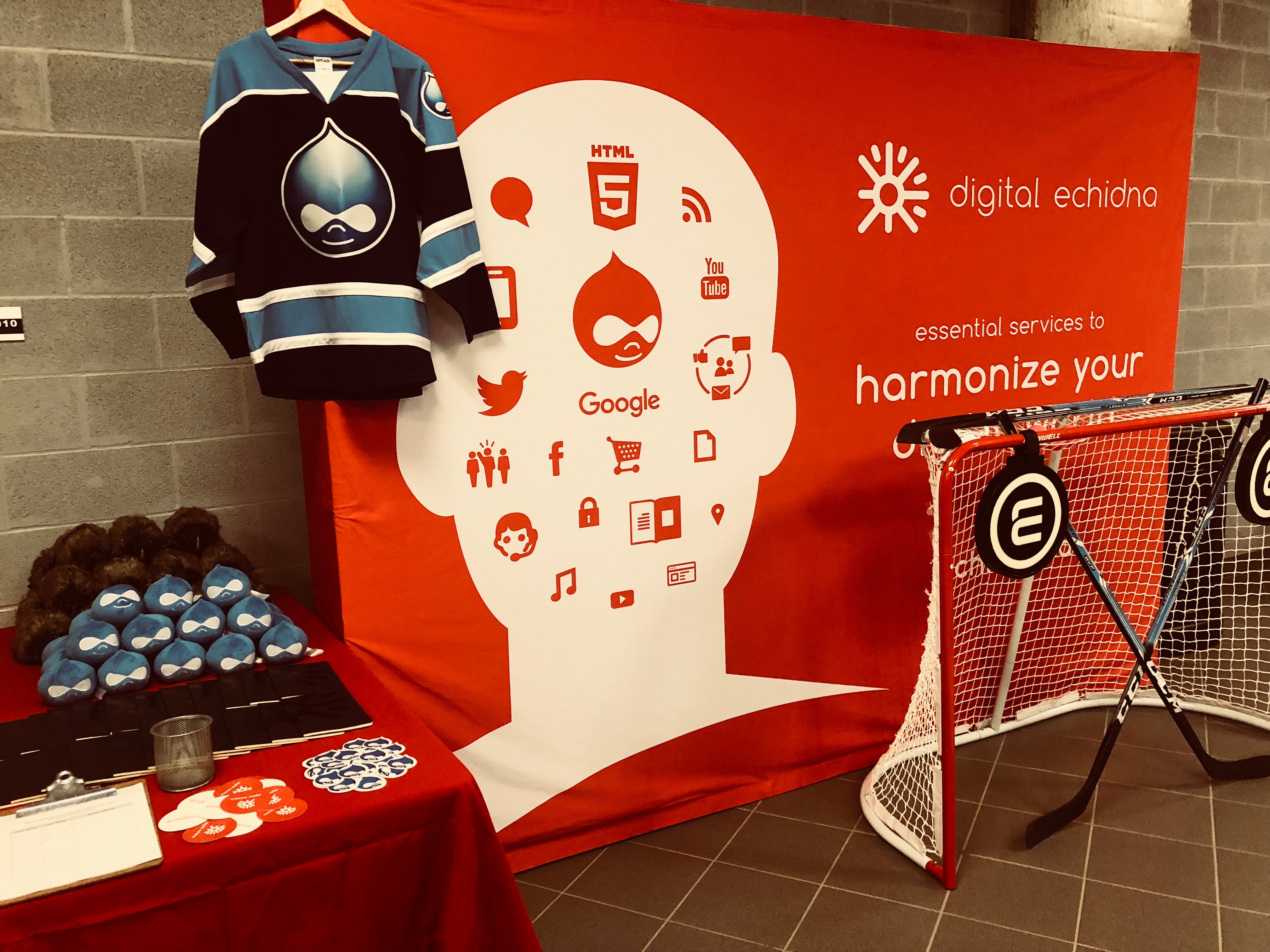 I've been on my share of journeys with the ol' Echidna booth over the years. And I've been there from the initial pack-and-stack end preparing for life on the road to the late-night drop-offs once we return home. When it comes to Echidna's trade show booth, I've seen it all.
So, as we're in the midst of preparing for half the office to attend next week's DrupalCon, I wanted to take some time to walk you through the process on our end and show you how we get from the storage room to the convention centre floor!
First off, it takes preparation and meticulous planning. And, fortunately, we have others here who are really good at that. From being aware of events well in advance, to managing inventory levels (after all, we want to make sure we don't run out of stuffed echidnas), to knowing how many attendees we can expect and what type of booth and activity we need to set up to meet the needs of those attendees, everything is thought out in advance.
Then comes the packing. Depending on where you're going and how you're getting there, it can be like a game of marketing Tetris trying to pack everything into a car or van -- especially if you've got multiple people travelling with you (and if you're staying overnight.) It doesn't always make for the most comfortable, roomy ride, but it gets the job done. And if you're flying to an event, ensuring that everything is packed up and prepared for the airplane's cargo hold is an adventure. We have been fortunate, where we haven't had too many things damaged in transit. However, in-flight jostling that can happen -- so you try to do your best to mitigate that.
And, once you're at the venue, there's the unpacking. Often, you're showing up an hour or more before the event starts (and don't forget to factor in travel times -- there have been some early mornings on the road). Not only do you have to unload all the boxes, totes, and bags, but you also have to find a way to hide them away during the event. (Let's just say, for many vendors, setting up a trade booth is an Oz-ian experience -- don't peek behind the curtains!)
The event itself is the fun part. It can be exhausting, sometimes two days to a week on hard concrete floors, not to mention the travel/packing time already spent -- but it's always worthwhile. It's a great experience to get out, meet new people, and discuss the challenges they may be facing -- and the solutions you may be able to provide. And we also like to have a little fun with it, so wherever we can, we set up the hockey net, attach the targets, and let people fire away. It's a great draw and a great conversation starter.
There's also a sense of camaraderie amongst the vendors on site. There are often downtimes, which allows for us to talk shop, learn about each other's companies, and even trade war stories. Maybe you get to grab a quick snack; sometimes you can grab a coffee -- and then the doors open and the attendees flood back into the booth area.
And, at the end of the day, it's all done in reverse. Everything needs to be accounted for and packed up. Hopefully everything finds its place, because usually travel space is at a premium.
For DrupalCon? The stuffed echidnas and Drupal drops are already on the road to Tennessee. We shipped them out a couple of weeks ago. The staff all have their jerseys and we've packed up the booth and hockey equipment, ready to hit the floor.
Like I said, it can be tiring, but those of us who love to interact with people love to do it. You can see it in the smiles and conversations; you can see it in the genuine interactions we have, the questions we ask, and the honest interest we take in you and your work.
So we're on the road again next week for DrupalCon and we hope to see you there! And when you see the booth, hopefully this will help give you an idea of what it takes to get it there. Obviously, the business-building and networking components are huge -- let's not sugarcoat that this is a marketing and promotional effort. But when you can watch someone hold a hockey stick for the first time, celebrate after knocking out a top-corner target, or literally squeal with excitement at the prospect of taking home a stuffed echidna, it makes it all worthwhile.
We'd love to see you at Booth 210 during DrupalCon! And feel free to share your own  conference logistics war stories.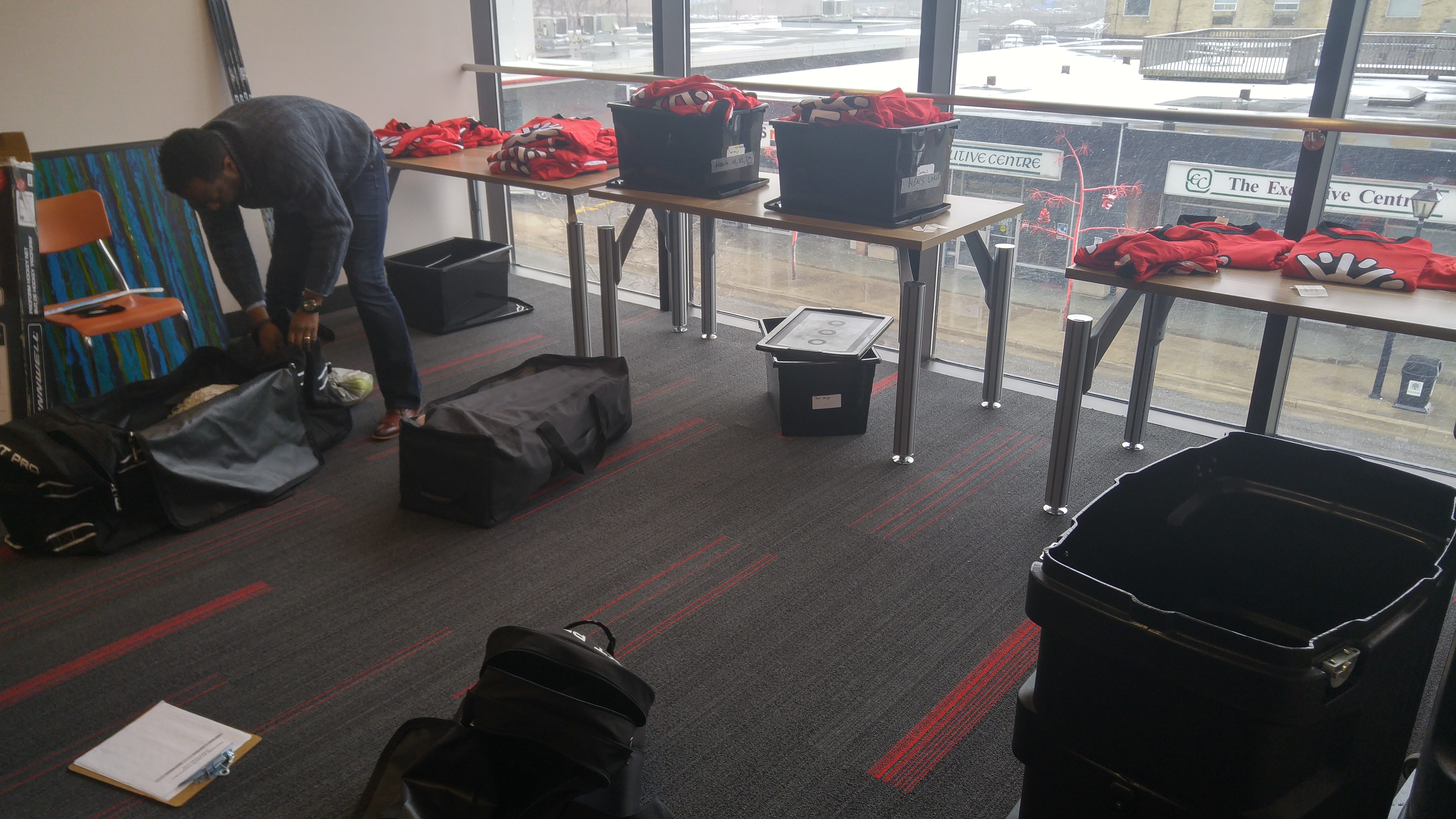 Questions Answered
How do you pack a trade show booth?