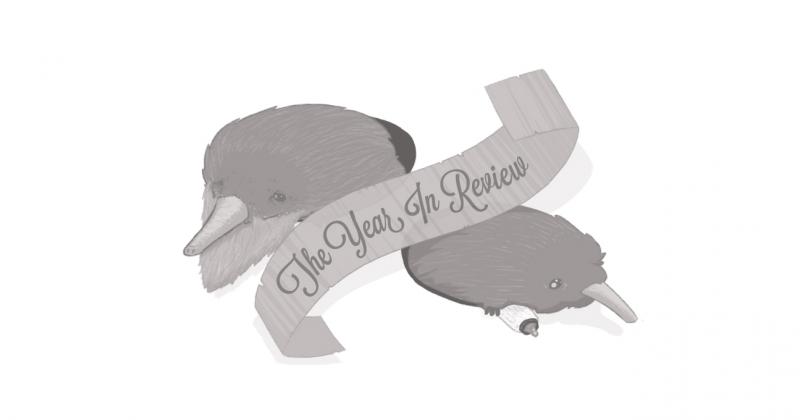 The office has been pretty quiet the last week and a half. Many on the Echidna team have been taking a well-deserved break and enjoying the holidays with family and friends. In any business, you always want to look ahead -- but at this time of year, I think it's extremely important to reflect upon the past and recognize the people who have helped get us where we are.
This past year has been hectic -- that's for sure.
We've continued to grow and develop professionally. Our team now exceeds 70, with staff in Vancouver, Waterloo, and Ottawa. We launched 24 sites -- and that's a massive undertaking considering the size of the clients that we're working with. We entered into an arrangement with another local company, adding dozens of its clients to our support team. We were finalists for the 2018 Business of the Year Award and repeated as members of Macleans' Growth 500 ranking of Canada's Fastest-Growing Companies. A sixth Echidna achieved Drupal Grand Master status and 30 of us received our UX certification.
Oh yeah, not to mention we moved from King Street to a new home at 148 York Street in February.
We continued our leadership in accessibility and supporting our key social efforts: youth, the arts, environment, and education. We partnered with Fanshawe College to run a 12-week course, we hosted LonDUG and Ladies that UX events, we were part of a Diversity in Tech event, and Echidnas found themselves sharing their expertise on panels and presentations ranging from Corporate Social Responsibility to Drupal development.
We were loud and proud at London Pride, we were number-one in our hearts at the Corporate Challenge, and we cleaned and greened to our heart's content. We supported our friends at the United Way, London Fringe, and the Home County Music and Arts Festival; and we stood up and showed an example for young women interested in technology. We showed that Business Cares and we had a year-long campaign to raise awareness of mental health issues and combat the perils of bullying -- online and off.
And we had a lot of fun along the way: board games night, axe throwing, taco lunches,,playing baseball at Labatt Park, watching the London Knights win from box seating at Budweiser Gardens, and both a summer BBQ and an autumn breakfast BBQ. Let us not forget our team-building event at The Factory, a moonlight haunted walk through Fanshawe Pioneer Village, a Halloween costume party, and, finally, ending the year with a staff party and cookie exchange, complete with traditional turkey dinner.
A lot of us reached personal milestones as well. Myself, it was one of those marquee birthday years. There were new additions to the family. And weddings! Four Echidnas tied the knot (not with each other -- though that may happen in the future…).
It was a year of working hard and playing hard.
At the centre of each and every one of these moments are people. I'm proud of the team of Echidnas we have here and their dedication and passion to their work and the causes we support. It's been an incredible year of growth, success, and fun.
And I'm looking forward to an even more incredible 2019!
On behalf of all of us at Digital Echidna, I want to wish you a happy and safe New Year's!
Questions Answered
What are Echidna's new year's thoughts?